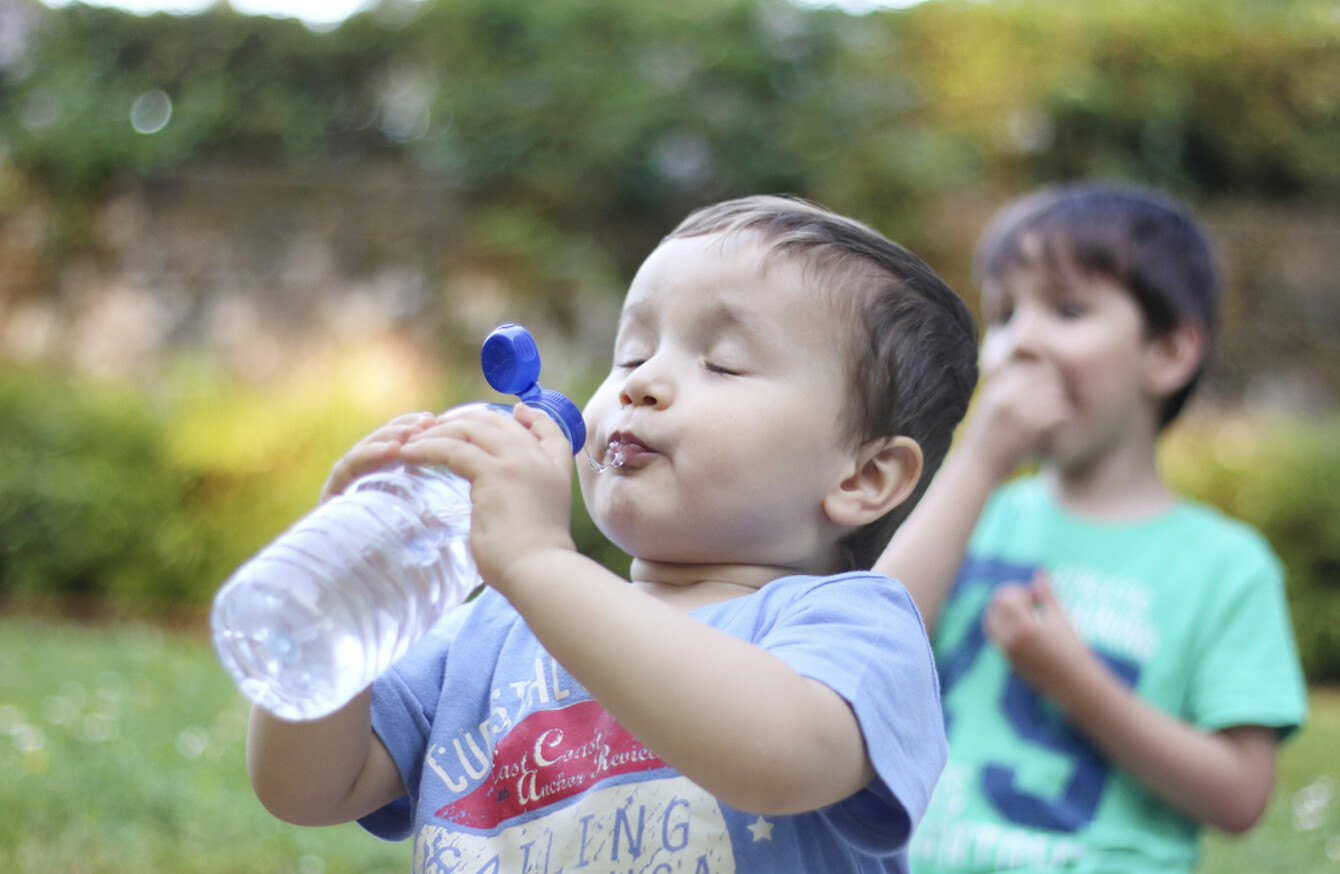 Image: Shutterstock/Maria Madrinan
Image: Shutterstock/Maria Madrinan
THE HSE IS advising people how to stay healthy during water restrictions as supplies are reduced in dozens of areas and as nearly two million people in the Greater Dublin Area fall under a water conservation order.
The health service issued a special warning about the importance of hydration for young children and the elderly. It noted that tea, coffee and alcohol are best avoided as they can add to dehydration.
"While many continue to enjoy the hot weather, it can have a significant effect on people's health," the HSE's Assistant National Director for Public Health and Child Health, Dr Kevin Kelleher, said.
Those with a serious chronic illness, older people, babies and young children are especially at risk from the consequences of overheating or heat exhaustion.
Irish Water has said that 39 water supplies are under night-time restrictions and more than 100 supplies are at risk due to high consumption. Despite this people are being told to ensure that they drink enough to keep hydrated, while also using water wisely.
People who live in affected areas are advised to fill jugs and containers with water during the day and to store it in the fridge.
Bottled water can be used to make infant formula however water labelled as 'Natural Mineral Water' is best avoided as it can contain high levels of salt and other minerals.
The water should be boiled and then allowed to cool before use. It should be brought to a rolling boil for one minute and should never be re-boiled.
People who do not have enough running water to wash their hands are being told to use an alcohol based hand gel.
Short cool showers or shallow baths can be used to keep cool and babies can be sponged down with cool water.
More general health advice on what to do during hot weather is available on the HSE website.
Hosepipe ban
Irish Water is asking the public to change its mindset on water usage and to conserve water now and for the months ahead.
It says it will take many weeks and even months for raw water levels to restore in rivers, lakes and boreholes and for treated water levels in storage reservoirs to be replenished.
The Greater Dublin Area was placed under a hosepipe ban today as Irish Water urges the public to conserve water as much as possible.
This means activities such as watering gardens and washing cars are banned. Anyone found in breach of the ban could potentially face a fine of €125. It's expected that further bans across the country will be announced in the coming week.
The ban will be in place until at least the end of the month.