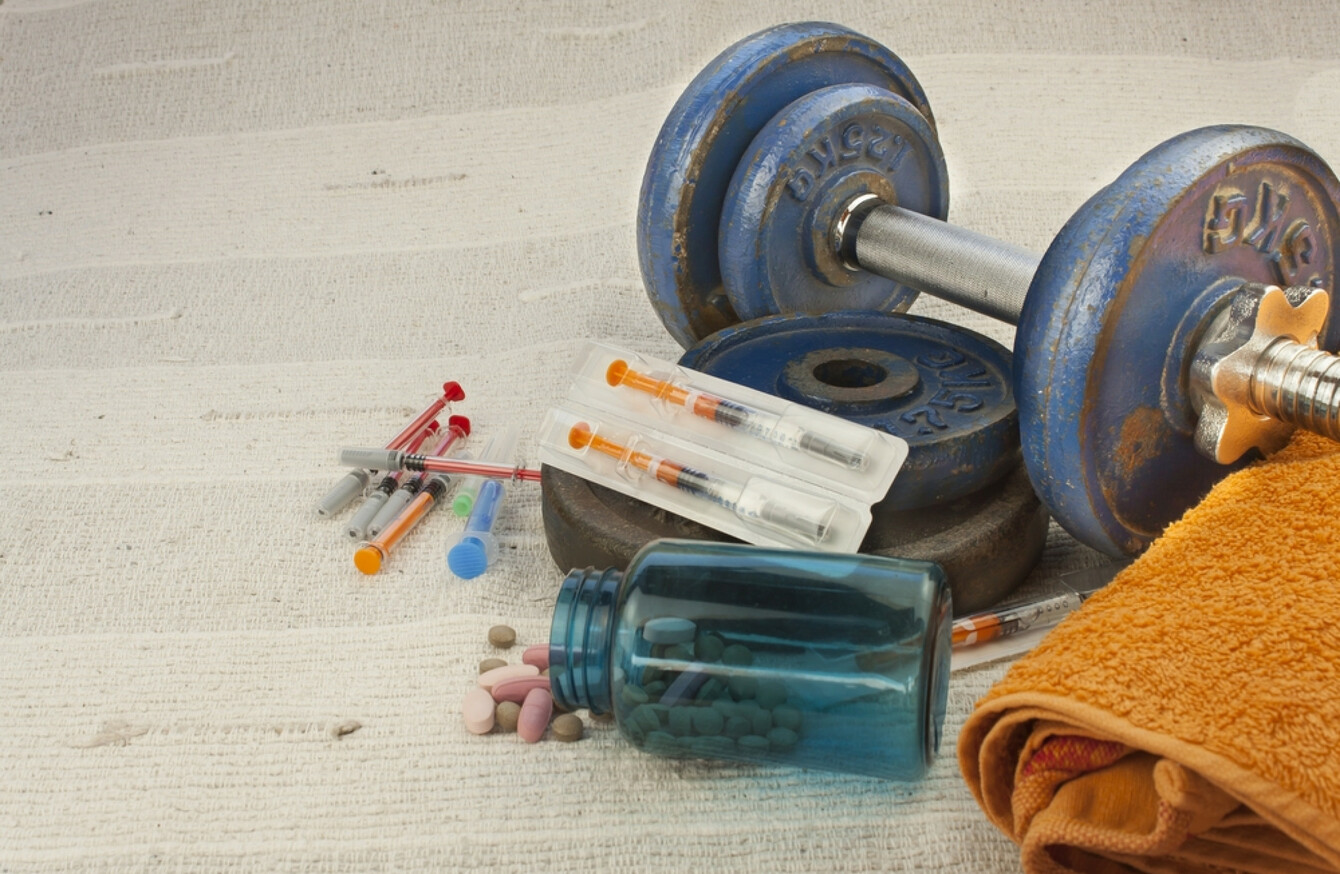 Image: Marsan via Shutterstock
Image: Marsan via Shutterstock
THE NUMBER OF anabolic steroids seized by the State trebled last year and doesn't show signs of slowing down with 72,000 units of the bodybuilding drug seized so far this year.
The Health Products Regulatory Authority (HPRA) seized 109,006 doses of the steroids in 2016, compared to 38,049 in 2015 and 16,338 in 2014.
The misuse of anabolic steroids has been linked to a range of side effects including cardiac disease, blood clots, headaches, depression, aggression, irritability and stomach pain.
People are sourcing the drugs for performance enhancement but are either unaware or ignoring the dangers of taking the prescriptions without medical supervision.
The steroids can disrupt body development and stunt growth in young people. They can also cause men to lose their hair, develop acne and shrink testicles.
Despite this, many orders are being made online through drug portals.
The HPRA's director of compliance John Lynch told TheJournal.ie, "Our primary concern is that members of the public would seek to buy anabolic steroids from unauthorised sources as these are potent prescription medicines which may cause serious side effects if they are taken without the supervision of a doctor."
Lynch also warns that those abusing anabolic steroids may also abuse other prescription medicines such as tamoxifen, erectile dysfunction medicines, tanning injections and slimming products. "Combining such potent products further increases the risk to a person's health."
What is being done?
To combat this illegal trade, the HPRA is working with Revenue's Customs Service and An Garda Síochána.
Together they're monitoring and investigating any instances of illegal supply of these medicines – from within or outside of Ireland – and are enforcing against suspected breaches of the law.
There has been a large increase in the number of seizures as more intelligence-led operations have been carried out.
The HPRA says these efforts have also contributed to the disruption of supply networks.
As reported by TheJournal.ie earlier this year, former members of a Dublin crime gang are now dealing steroids in city centre gyms.
Gardaí believe about a dozen gyms in the city centre and northside have been used as selling points.
In March of this year a joint investigation, that included cooperation with the PSNI, led to the detention of anabolic steroids and other prescription medicines valued at more than €2 million. That investigation is ongoing.
#Open journalism No news is bad news Support The Journal

Your contributions will help us continue to deliver the stories that are important to you

Support us now
Not safe
Lynch also added that their focus is on the supplier, not the buyer:
As the medicines regulator, our priority is to protect public health. Our focus is on the supplier of the illegal products rather than the buyer.
"Many unsuspecting consumers think that the product they receive is genuine and from a legitimate source. When prescription medicines are purchased online or through other illegal supply routes, there is absolutely no guarantee as to their quality or safety.
Whatever a person's reasoning for purchasing these products illegally, we urge them to think twice.
"They could be putting their health at serious risk and it could potentially be a lethal decision."
Health Minister Simon Harris recently called on gym owners across the country to help battle the scourge of steroid use.
"It is a cause of concern that people are going online to procure steroid medication. You are risking your own health doing this.
"There's an irony there when you're trying to get fit and health and then you're putting something in your body that you don't know what it is."