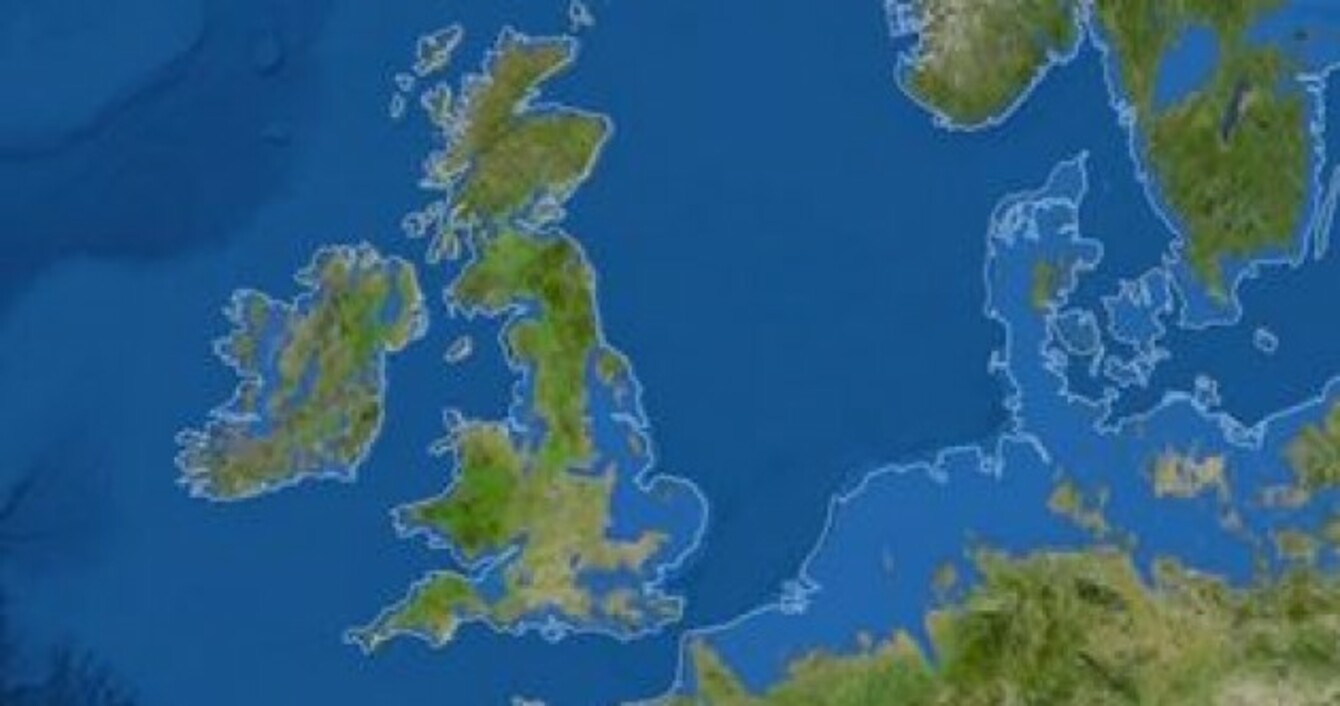 Image: National Geographic
Image: National Geographic
NATIONAL GEOGRAPHIC HAS produced a new interactive map, detailing what the planet would look like if all land ice melted and drained into the sea.
The changes created by the consequent sea-level rise of 66 metres are dramatic: in Ireland, much of the West would be reclaimed by the Atlantic, with water covering around two thirds of Connacht.
In the UK, London would be subsumed by the Thames and the English Channel, while on continental Europe, The Netherlands would be a distant memory.
Further east, Venice would cease to exist, while the Mediterranean and Caspian Seas would swell, swamping countless towns and villages and creating radically different coastlines.
According to National Geographic:
There are more than five million cubic miles of ice on Earth, and some scientists say it would take more than 5,000 years to melt it all. If we continue adding carbon to the atmosphere, we'll very likely create an ice-free planet, with an average temperature of perhaps 80 degrees Fahrenheit instead of the current 58.
The most dramatic continental changes would be in Asia: the magazine's map shows land currently inhabited by 600 million Chinese would be flooded, along with all of Bangladesh (home to 160 million people) and much of coastal India.
[Image: National Geographic]