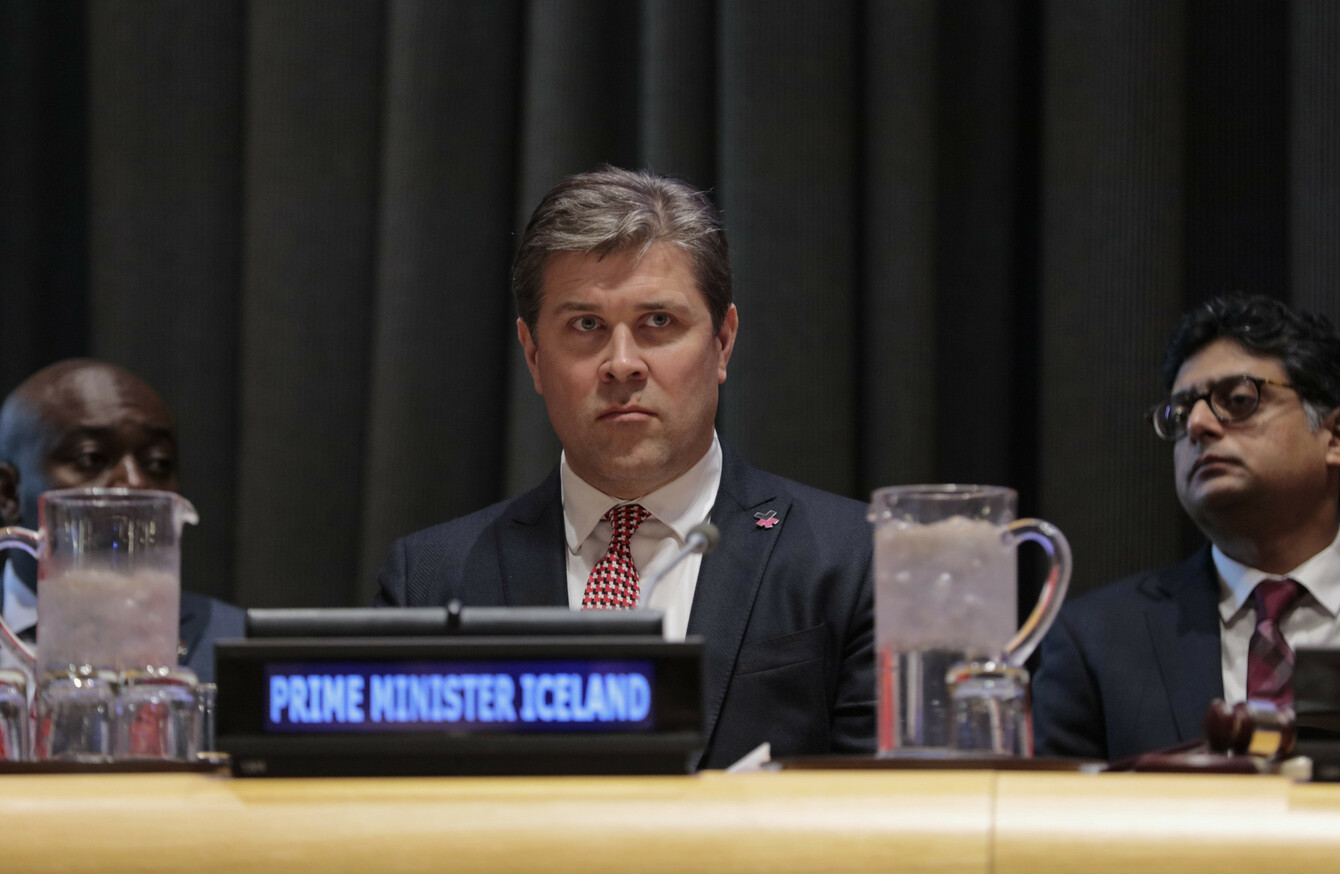 Prime Minister of Iceland Bjarni Benediktsson.
Image: Luiz Rampelotto via PA Images
Prime Minister of Iceland Bjarni Benediktsson.
Image: Luiz Rampelotto via PA Images
ICELAND'S COALITION GOVERNMENT has collapsed a day after returning from its summer break because of a scandal involving the Prime Minister's father.
Prime Minister Bjarni Benediktsson's Independence Party was left with only a one-seat majority after last October's election, and was forced to form a coalition with two other parties: the Bright Future party and the Independence Party.
Last night, the Bright Future party withdrew from government after it was revealed that Benediktsson's father had written a letter vouching for the character of a convicted child molester so that he could apply for "restored honour", or a legal clean slate.
In Iceland it's possible for convicted paedophiles to apply to have their record wiped of their past convictions.
According to the Reykjavik Grapevine, the sex offender in question was Hjalti Sigurjón Hauksson, who was convicted of raping his stepdaughter almost daily for 12 years.
In a statement released to the media, the prime minister's father Benedikt Sveinsson said:
I have never considered the restored honour as anything except a legal procedure making it possible for convicted criminals to regain some civil rights.
I did not think of it as something that would justify Hjalti's position towards his victim. I told Hjalti to face his action and to repent.
The leader of Iceland's Pirate Party, which surged in the polls ahead of the last election, said that the PM "has hid for two months his father's support for a paedophile's clemency".
The Bright Future party said that there had been a "breach of trust" in the three-party coalition, as they weren't informed of the PM's father's letter of resignation.
"The board of Bright Future has decided to terminate cooperation with the government of Bjarni Benediktsson," the party said in a statement on Facebook. "The reason for the split is a serious breach of trust within the government."
Now it looks as though Iceland is heading towards another election, less than a year after the last tumultuous election campaign which revolved around a different type of scandal.
Following the release of the Panama Papers last April, Iceland's left-wing opposition had hoped to sweep to power on a wave of discontent after the trove of documents detailing account holders in offshore tax havens included a great number of their own lawmakers.
A large majority of Icelanders called for the country's political establishment to be voted out of office, including Benediktsson, whose name appeared in the Panama Papers.
But those left-wing groups – including the aforementioned Pirate Party – were stopped just short of winning a majority, meaning that the centre-right coalition was formed.
Now it looks like those same left-wing political groups will get a second chance at a seat in government.