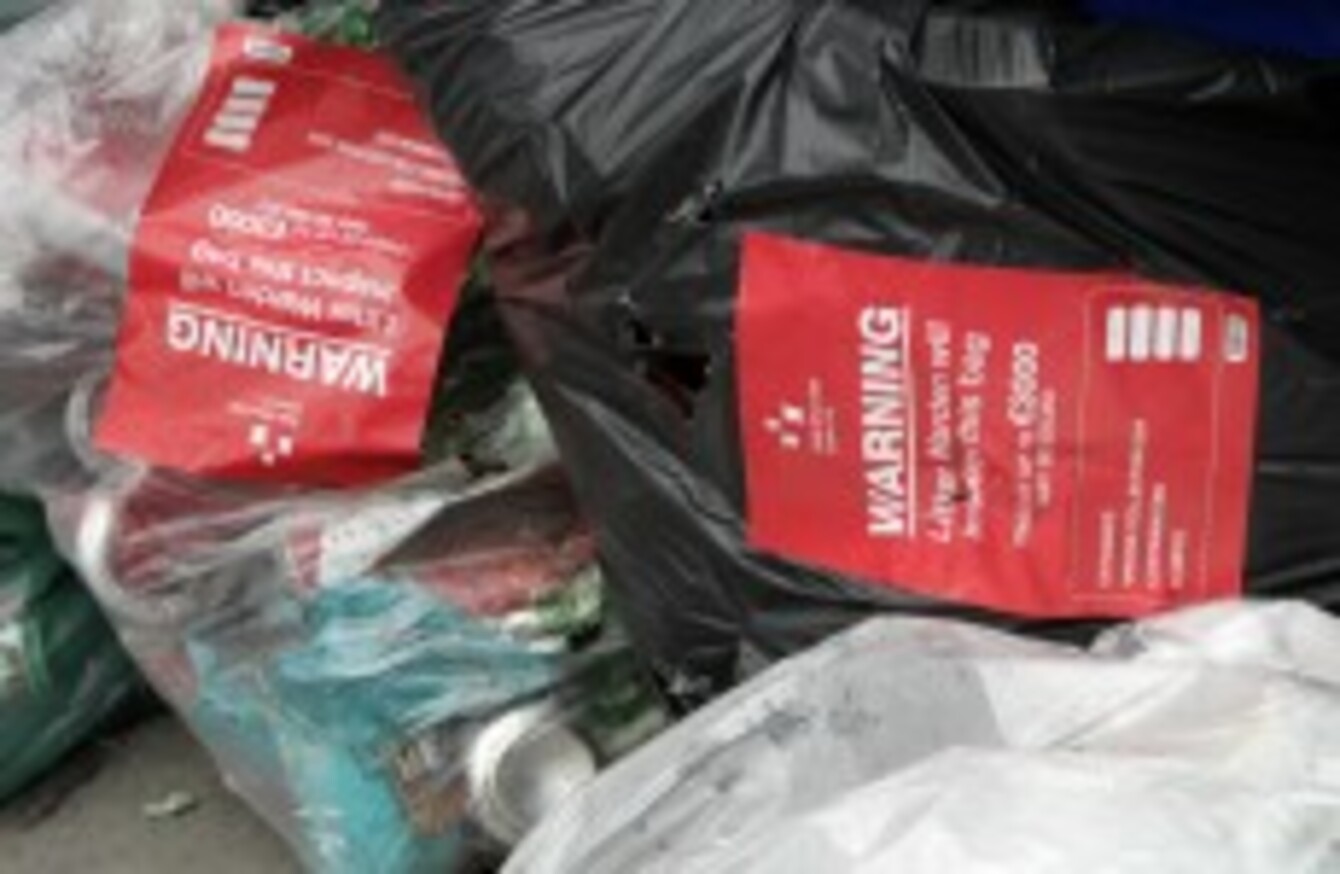 Image: Mark Stedman/Photocall Ireland
Image: Mark Stedman/Photocall Ireland
ILLEGAL RUBBISH DUMPERS beware: Dublin City Council staff could be calling to your door.
Thanks to new powers under bye-laws – enacted earlier this summer – that came into place this month, some staff members have the power to question people they believe are dumping rubbish illegally.
They are now allowed to ask them if they have a contract with a rubbish collection service. Previously, DCC staff were not able to ask people this specific question.
Brendan Hayden of DCC and its North Inner City Litter Action Group (NICLAG), which is monitoring rubbish dumping in the north inner city of Dublin, told TheJournal.ie that this is the latest phase in its crackdown on illegal dumping.
At Monday's meeting of the council's area committee, NICLAG told councillors that it had concluded its surveying of parts of the north inner city area.
It is now moving to implementing the bye laws and some of the recommendations that have come  through NICLAG's work.
In total, 123 streets were surveyed and the "same issues kept coming up", said Hayden. He said that acting on these issues and improving them is going to be a slow process, but that they can start putting recommendations into place.
Officers
The first change is that since 1 October seven officers – the majority of whom are litter wardens and some of whom are from the environmental health section – can go out and challenge individuals on the street or call to their homes to find out who collects their rubbish and which companies they have a contract with.
They can then act on their findings. It will be assumed that if someone does not have a contract that they may be dumping rubbish illegally.
Many of the issues that NICLAG sees come from private rented accommodation, particularly multi-tenant units with landlords.
"At least we can now go to houses that we get information about and knock on the door and ask the question, whereas prior to this we were unable to do that," said Hayden.
Waste collection negotiations
The council is also in negotiations with the various waste collectors to organise that they all collect waste for specific areas on the same day.
It is expected this might come into place by the beginning of the new year.
It is included in newly-introduced bye-laws so the ramifications for collectors is being discussed between them and the council.
People who dump rubbish illegally are subject to fines. The council is hoping to put pressure on people and is said to be "marking people's cards" on the issue.
Although the council had recently renewed its campaign to try and reduce the level of illegal dumping, the level has not changed much over the past couple of months, indicated Hayden.
It is understood that litter wardens have been discussing the new responsibilities with the council. Negotiations also took place with unions on the subject.
DCC's environmental health officers are currently surveying certain buildings in the north inner city area, and some of the information it is gathering is around waste collection.
Councillors have asked NICLAG to report to them on a monthly basis on the progress they have been making.