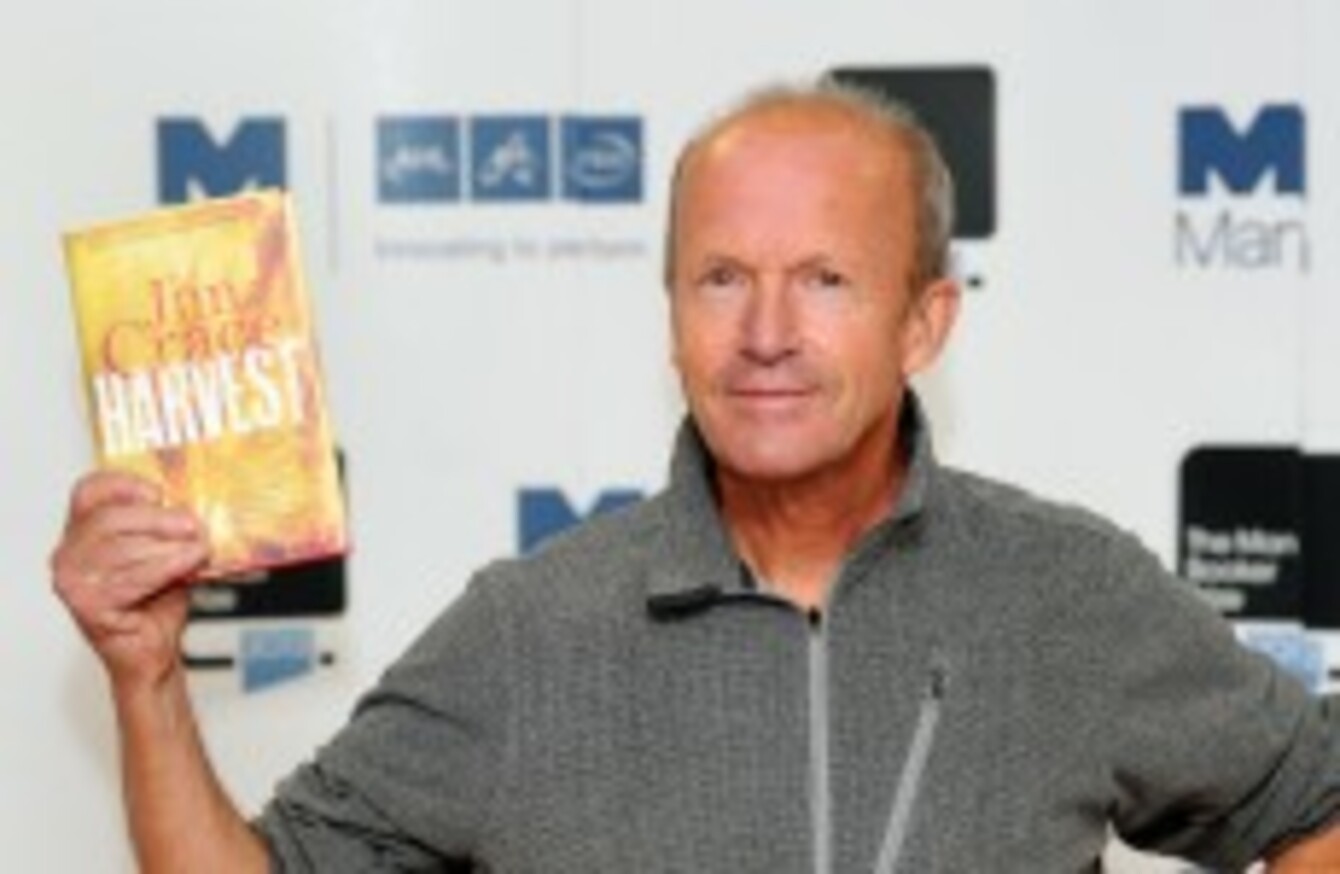 Image: Anthony Devlin
Image: Anthony Devlin
JIM CRACE HAS been named as the winner of the prestigious International IMPAC Dublin literary award – meaning his novel Harvest is the best book that you'll find in a library anywhere in the world right now.
To win the award, he beat some incredible writers, including our own Colum McCann, to pocket the €100k prize.
The annual IMPAC award is presented to the author of the best novel written in English or translated into English, and is run by Dublin City Council.
The users of 400 libraries all over the world vote for the book. This year's nominees were particularly strong, with authors such as Chimamanda Ngozi Adichie, Hannah Kent, and Alice McDermott on the shortlist.
The winning novel was chosen from a total of 142 titles, nominated by libraries in 114 cities in 39 countries.
Crace's novel Harvest, which is about a village under threat, has been lauded for its story and Crace's prose. Nominated for the Booker Prize, like many of his novels it takes place in 'Craceland', an imaginary place with its roots in reality.
Commenting on his win, Crace said:
It has been an overwhelming surprise and a delight to discover that my latest book has won the IMPAC DUBLIN award. Harvest proved to be a generous novel in the writing. Readers and critics were more than generous in their responses. And now, thanks to the further generosity of a whole wide-world network of book-loving strangers, Harvest has struck lucky again – it will be included in the distinguished and twenty-year-long list of fiction honoured by this truly international and discriminating award. No writer could hope for more than that.
Crace, a former journalist who lives in Birmingham, is the author of a number of other prize-winning books, including Continent, Quarantine and Being Dead.
The librarians said of the book:
At times, Harvest reads like a long prose poem; it plays on the ear like a river of words. But then again, Jim Crace is a consummate wordsmith; his understanding of human nature is uncanny and he never drops a stitch from start to finish. All human life is here: its graces and disgraces and there is life too in every small stone, flower and blade of grass. A powerful and compelling novel, Harvest is a worthy winner of the International DUBLIN IMPAC Prize.
All the shortlisted books, as well as copies of the 142 novels nominated for the 2015 Award, are available to borrow from Dublin public libraries.
Read our full interview with Jim Crace this weekend on TheJournal.ie.