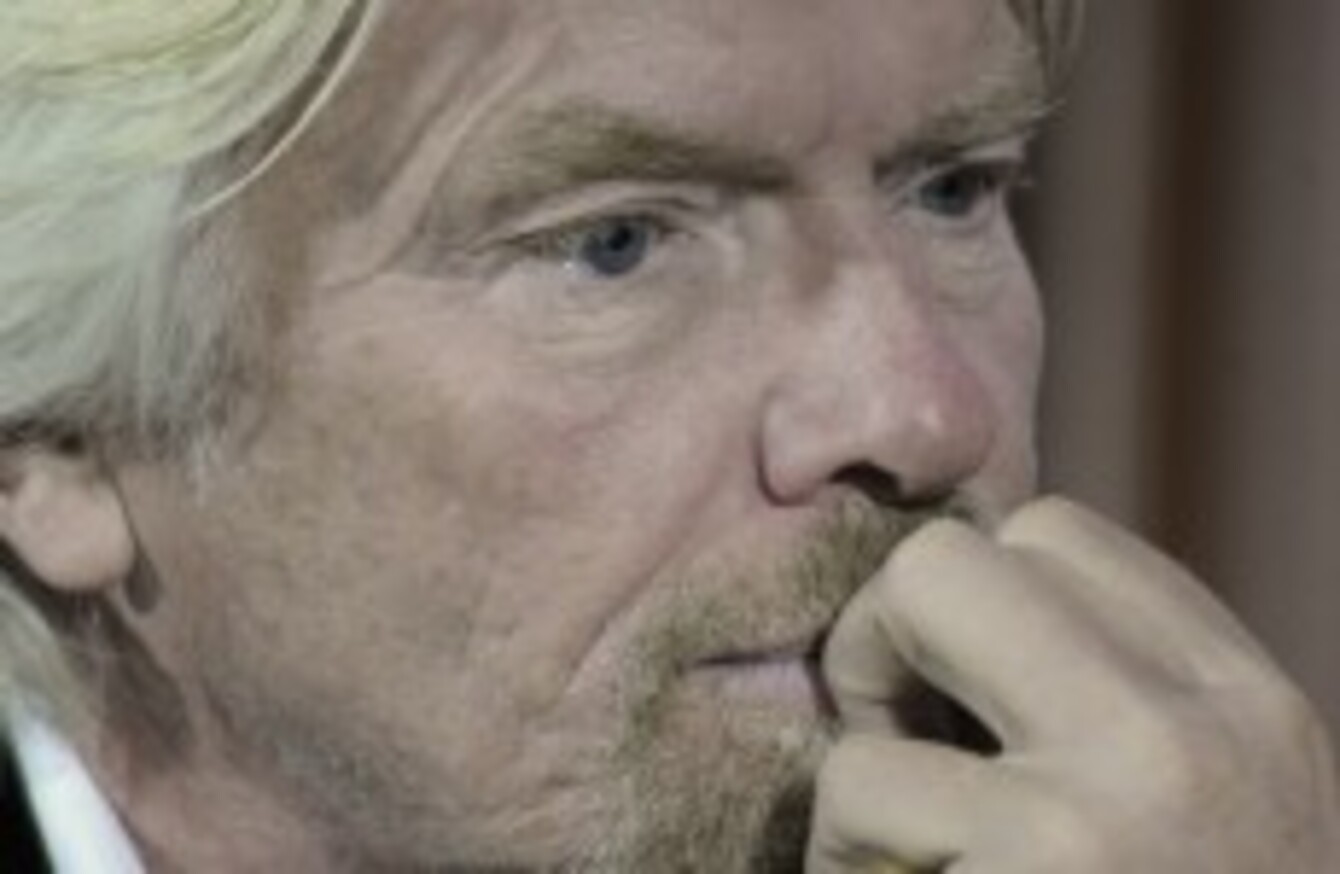 Image: Zurab Dzhavakhadze/Photas/Tass/Press Association Images
Image: Zurab Dzhavakhadze/Photas/Tass/Press Association Images
RICHARD BRANSON HAS commented on the tragic death of Savita Halappanavar at a Galway hospital in October, saying that her death was "needless".
In a blog post, the business magnate said he had always believed the health and well-being of people should be of paramount importance. Therefore, when he was approached the Irish Family Planning Association (IFPA) asking if he would allow the sale of condoms at the Dublin Virgin Megastore, he was "happy to oblige".
However, in May 1990, the IFPA were convicted for selling condoms in the Megastore and fined £400.
Branson wrote:
The 

IFPA appealed the conviction on Valentine's Day 1991

and I testified on their behalf. On arriving late in Dublin, a policeman offered me an escort – and was shocked when I directed him straight to court! The judge increased the fine to £500 and warned future infringement could result in imprisonment. A certain rock band known as U2 stepped in to pay the fine.
It wasn't until 1993 that laws restricting the sale of condoms in Ireland were overruled, while laws banning abortion are still in place. There are lots of groups, including the IFPA, still campaigning inside and outside of Ireland for sensible abortion laws.
He praised the work of one such group, the Abortion Support Network, for providing practical help for those in need – but added that it shouldn't be necessary for them to do so.
"Let's hope some good comes out of the tragedy of Ms Halappanavar's death and Ireland's outdated abortion laws are changed," he concluded.