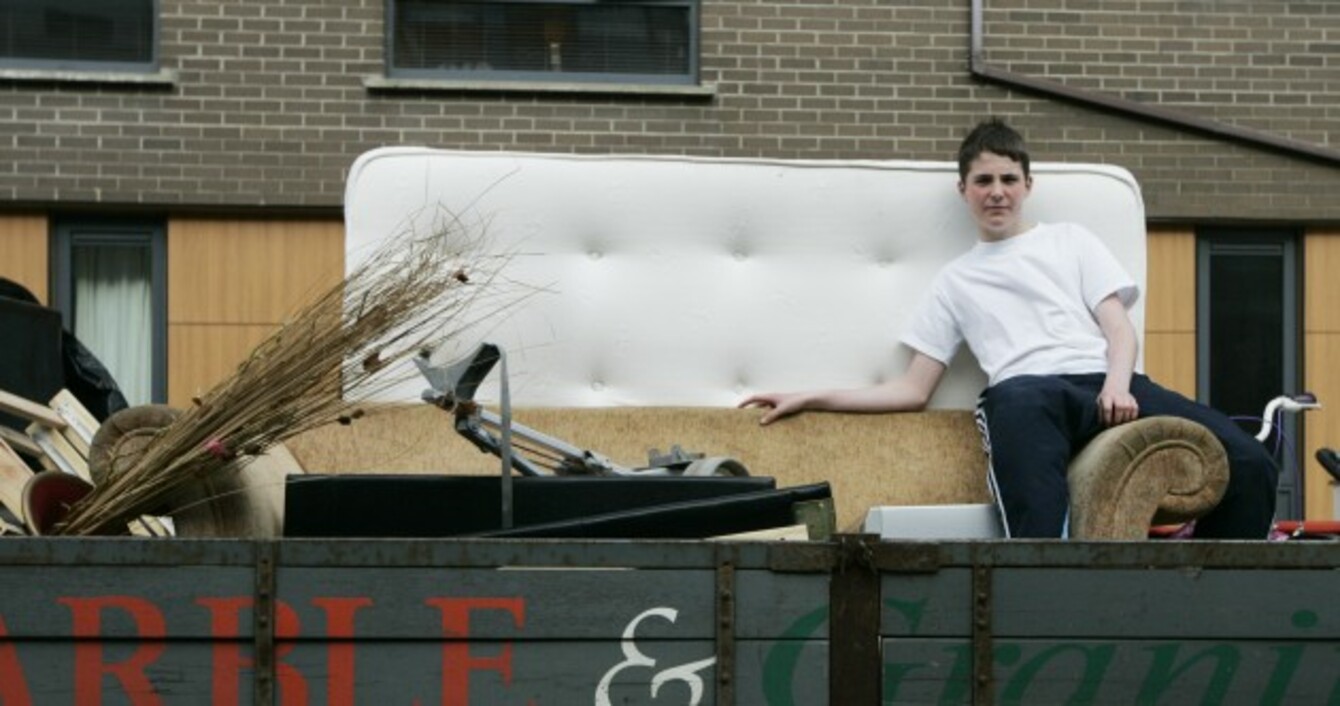 Image: Eamonn Farrell/Photocall Ireland
Image: Eamonn Farrell/Photocall Ireland
RESIDENTS OF THE Priory Hall apartments in north Dublin have been packing up belongings today after they were ordered to evacuate their homes.
Occupants of the complex's 187 units have been told to leave amid fears over fire safety at the development in Donaghmede, which was constructed by the Coalport Building Company.
Last month, Labour TD Seán Kenny said residents of Priory Hall were "at crisis point" and the case showed that 'light touch' building regulation is "not working" in Ireland.
Crisis at Priory Hall

Banners outside the apartments

Crisis at Priory Hall

Tony McDonald outside his home, which he and his family have to vacate.

Crisis at Priory Hall

Bedding and furniture being removed from the apartments

Crisis at Priory Hall

Dublin council contractors on site

Crisis at Priory Hall

The Fagan family load their bedding and household furniture onto a lorry

Crisis at Priory Hall

Ciaran Fagan, 14, with his parents' bedding and household furniture being removed from their home on the back of a lorry

Crisis at Priory Hall

Banners outside the apartments

Crisis at Priory Hall

Contractors on site

Crisis at Priory Hall

Dublin council contractors on site to take samples

Crisis at Priory Hall

Emergency services outside the complex
All photos: Eamonn Farrell/Photocall Ireland