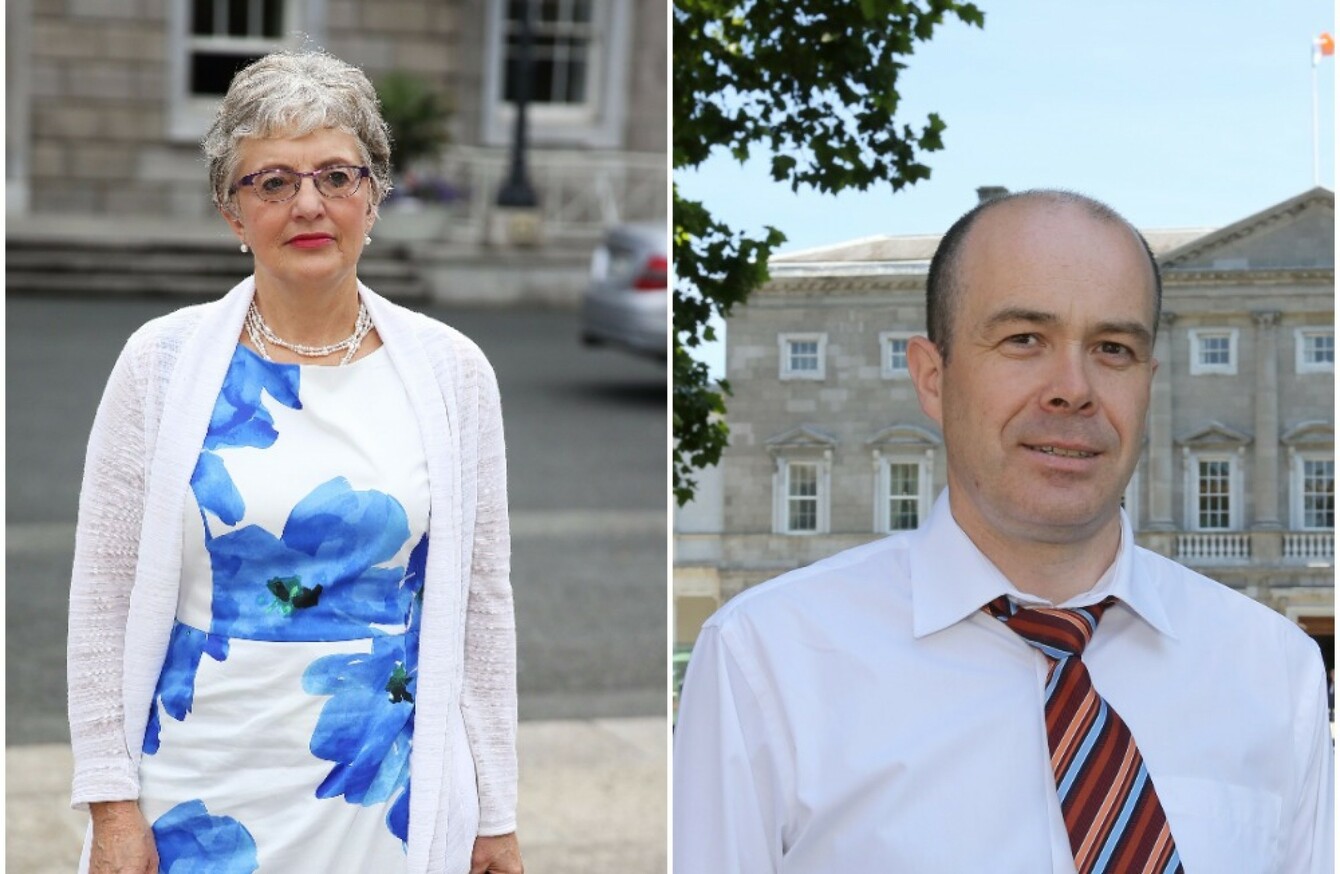 INDEPENDENT MINISTERS want to appoint a "political coordinator" to help them liaise with Fine Gael and Independent Alliance TDs in government.
The political go-between is to work with independent ministers Katherine Zappone and Denis Naughten and TD Dr Michael Harty.
The successful candidate will be based in the Department of the Taoiseach and will be tasked with ensuring their "political priorities set out in the Programme for Partnership Government are progressed.
The Independent Alliance made a similar appointment recently, hiring lawyer Tony Williams.
Job spec 
The advertisement states that whoever fills this role will have to provide strategic support and advice to ministers Naughten and Zappone, as well as deputy Harty, on government and Dáil business.
However, their main job will be ensuring there is effective communication between the independent ministers and all members of the Oireachtas on policy and political issues. They will also be charged with communicating with the media.
Pay will be on the principal officer's salary scale. A principal officer is a senior management position in the civil service, which generally commands between €70,000 to more than €90,000 annually.
The hiring of such a person is required by the nature of this Dáil experiment.
Due to the collective makeup of government, with ministers from various groupings, breakdown in communications has been common.
It was particularly prevalent in the early days after the election. Cabinet's dirty laundry was aired when members of the Independent Alliance spoke about their frustrations with Fine Gael over its apparent exclusion from the publication of the housing plan. 
Miscommunication between Fine Gael, Independent Alliance and independents
The miscommunication was a headache for government advisors, with sources stating at the time that the appointment of an Independent Alliance liaison could "not come soon enough".
Now, with a similar appointment being sought by independents, there will be three advisors for all tangents of this melting pot.
It's expected the appointment will be made as soon as possible.
The job advertisement comes after the Department of Expenditure and Reform published the pay rates of all government advisers.
The deputy secretary to Enda Kenny, Mark Kennelly, is the highest paid adviser, earning €156,380 a year.
This is followed by Leo Varadkar's adviser who is paid €99,370 per year.
The total cost of all government advisers is over €3 million.