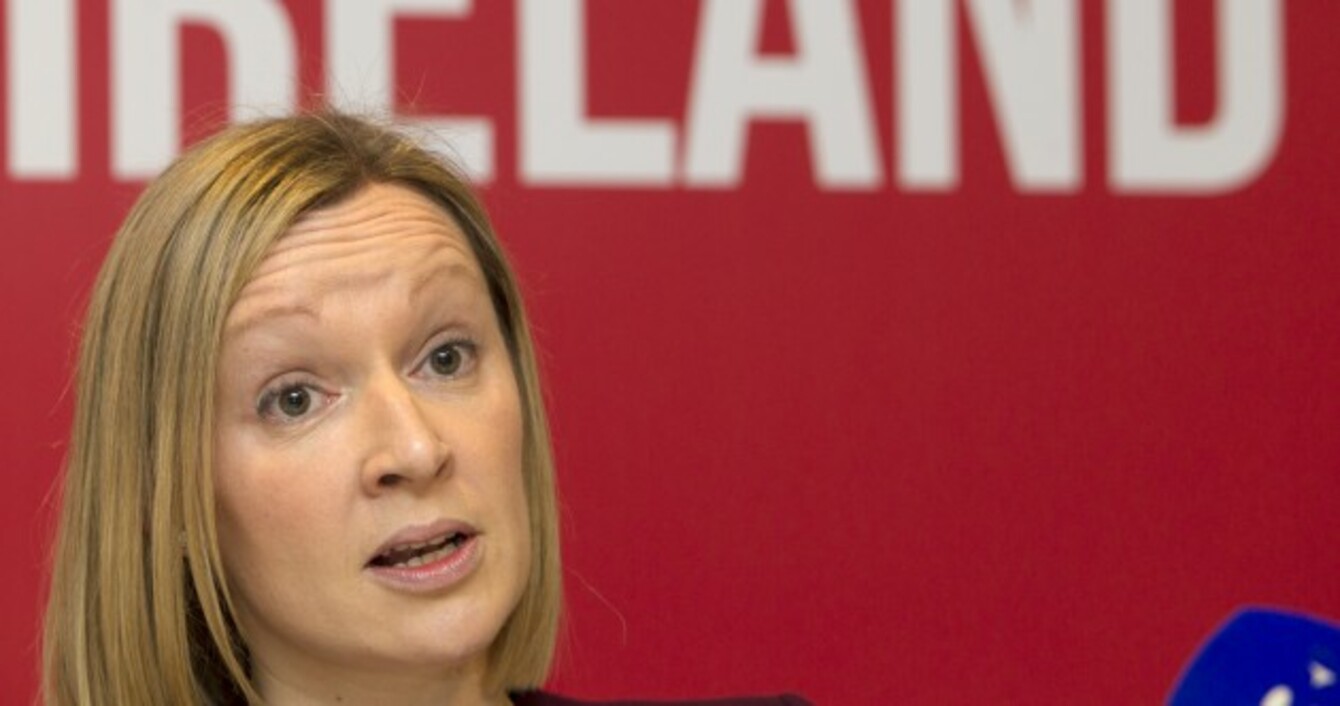 Image: Sam Boal/Photocall Ireland
Image: Sam Boal/Photocall Ireland
Updated: 10am
WHO'S IN? WHO'S out? Who doesn't care? Who was never even contacted?
Both Lucinda Creighton's new party and the alliance of independents being set up by Shane Ross and Michael Fitzmaurice have been making waves in recent weeks.
However, bar a few names here and there, we don't know which TDs and Senators will join either group. Last week, the alliance was dealt a blow when one prominent member backed out: TD Stephen Donnelly.
TheJournal.ie spoke to a number of independent TDs last week to see what they thought of both new groupings. The reaction was pretty lukewarm, to say the least.
So, what do independent Senators make of it all?
Marie Louise O'Donnell (nominated by the Taoiseach) told us that she's definitely not joining either group.
I've no thought on either of them, no dreams or nightmares. They never knocked at my door, they probably knew better. I've an independent flag flying above my head – a real independent flag.
Seán Barrett (a Trinity College Dublin Senator) said he has "no intention of joining either [group]" as he has a role to uphold the independence of Trinity's involvement in the Seanad.
Barrett said these new groupings had sprung up due to "disillusionment with the established parties".
Judging by opinion polls, he said "over half the electorate are looking for something else".
'Demoralising' whip system 
Barrett said the Fine Gael/Labour coalition would likely feel the wrath of the public in the next election due to a lack of reform in banking, senior civil service and politics. He noted that the whip system has left many people "demoralised" and "undermined" as its forces them to vote in favour of proposals they often don't believe in.
The Senator said the Government doesn't want to allow greater debate on issues as it might lead to them appearing split and, as such, play into the hands of the opposition.
Barrett said some coalition members publicly supported the Referendum on the abolition of the Seanad, but voted against it when they entered the ballot box.
A lot of people didn't want to speak up against the Taoiseach, who was running that campaign.
Seantor Jillian Van Turnhout (nominated by Enda Kenny) said neither Creighton's party nor anyone from the alliance had approached her about joining.
I don't have any intention to run in an election so it's not something that affects me – only as a voter.
Van Turnhout has made it into the second round of interviews to become the next  Children's Ombudsman.
She said each group needs to clarify their policies and how to intend to impose the whip, if at all.
The Senator said she has to look at her conscience when she votes on every issue so it's difficult to define what a 'conscience issue' is. "By working together people will achieve more so I wish them all the very best," she added.
'Flesh on the bones'
Fidelma Healy-Eames said she is "certainly looking at the options" but hasn't made a decision on whether or not she'll join a new group. The former Fine Gael Senator lost the whip after voting against the Protection of Life During Pregnancy Bill in 2013 and was one of the members in the Reform Alliance alongside Creighton.
She said she likes "the principles that Lucinda is putting forward" and that's there's "no question" she also likes Michael Fitzmaurice, but will not be making any firm decisions until both groups outline exaclty what their policies are. 
I want to see flesh on the bones.
Healy-Eames said Ross and Fitzmaurice's alliance can "absolutely" work without a strict whip system.
Senator Paul Bradford lost the Fine Gael whip alongside his wife Creighton and Healy-Eames over the abortion legislation.
#Open journalism No news is bad news Support The Journal

Your contributions will help us continue to deliver the stories that are important to you

Support us now
He said there has been a "huge public response" to Reboot Ireland's online discussion, and noted the as-yet-unnamed party is busy "devising policy based on our principles".
Bradford said people "will need to see the product" before deciding if they want to join, adding that the party is due to be launched "in late February or thereabouts".
We want to be able to offer people a positive choice at the next election.
He stated that it is "easier to be part of a loose alliance and be for what you want to be for and against what you want to be against", than joining a party where there "needs to be some degree of discipline".
'Scrambling'
The most recently appointed Senator, Gerard Craughwell, said he has been approached by both Creighton and Ross but has no intention of joining either group.
"I'm a senator and want to remain a senator. I've no intention of running for the Dáil at this point."
Craughwell said he wished the groups well as "there's decent people on both sides".
They're scrambling to fill a hole created by a failed party system.
He also noted that the deadline for public submissions on reform of the Seanad is 30 January, and encouraged people to express their views.
Senator John Crown said he will "definitely" not be joining Creighton's party but added:  "I wish her well." He said he "probably" won't be joining the alliance either.
At least one Fine Gael Senator is considering jumping ship and joining the alliance.
Efforts were made to contact every independent senator but not all had replied by the time of publication.
Originally published: 7.30am