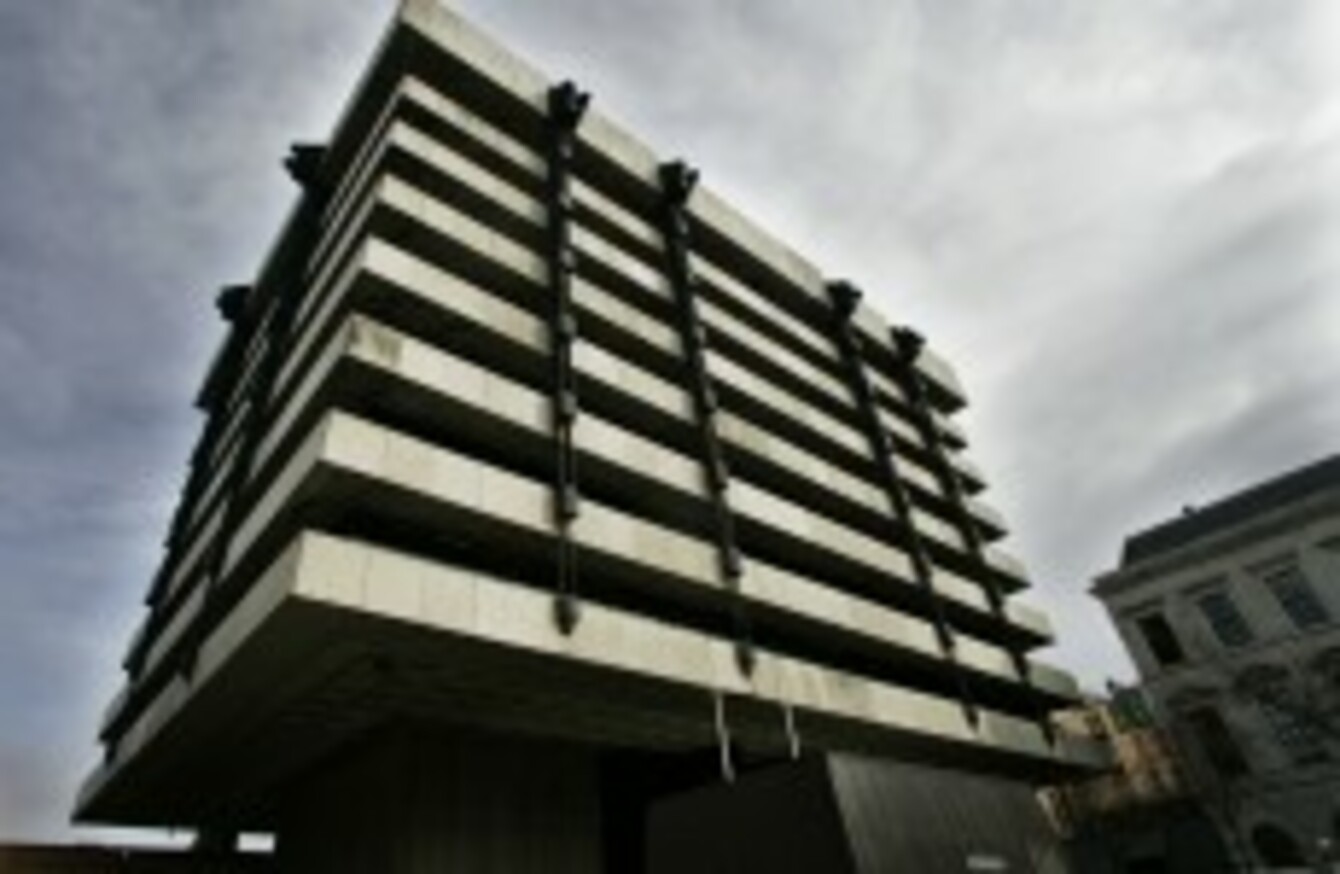 Image: Eamonn Farrell/Photocall Ireland
Image: Eamonn Farrell/Photocall Ireland
AN IMPROVEMENT IN labour market conditions is yet to have a positive impact on wages and is unlikely to prompt a climb in domestic inflation, the Central Bank has said.
In its second quarterly bulletin for the year, the bank said that the economy will grow by 2 per cent this year in terms of gross domestic product, with gross national product stronger at 2.7 per cent.
Inflation is projected to average 0.5 per cent this year and 1.0 per cent next year, "well below already low euro area HICP (Harmonised Index of Consumer Prices) projections".
The report goes on to say that inflationary pressures will "remain muted" in coming years.
Estimates of consumer spending for 2013 have been revised downwards from the first bulletin of the year, with the central bank now projecting a more pronounced decline to 1.1 per cent rather than the previously forecast 0.2 per cent drop.
An increase in consumer confidence is likely to result in improved household incomes, but Dame Street says that the increase in domestic demand is "likely to be modest given that many headwinds to recovery still remain".
Employment growth clearest indicator of upturn
Overall, the report finds that the clearest sign of an improvement in the state's economic outlook is the reduction of unemployment from a level of 15 per cent in 2012 to just under 12 per cent now.
Employment growth of 2.4 per cent last year will climb to 2.6 per cent this year, before a slight dip to 2.2 per cent in 2015.
The report suggests that there is "considerable scope" for growth in residential building, with just 10,000-12,000 units set to be built this year.
Investment spending has bucked the a five year contraction trend, with new figures showing that it grew by 4.2 per cent during 2013.
Both exports and imports are projected to grow by 3.0 and 3.1 per cent respectively this year.
The bank warns that while there have been some gains in terms of the cost base of the economy in recent years, further improvements in productivity and competitiveness are needed to boost growth and employment.
Data for 2013 show that hourly earnings dipped by 0.6 per cent overall, although the fortunes of the private and public sector diverged with the former posting an increase of 0.4 per cent while state employees saw earnings fall by 1.3 per cent.
The difference was attributed to the impact of the Haddington Road agreement.
The Central bank is also optimistic that the property market may have finally bottomed out, drawing confidence from a national year-on-year price increase for homes of 6.3 per cent.