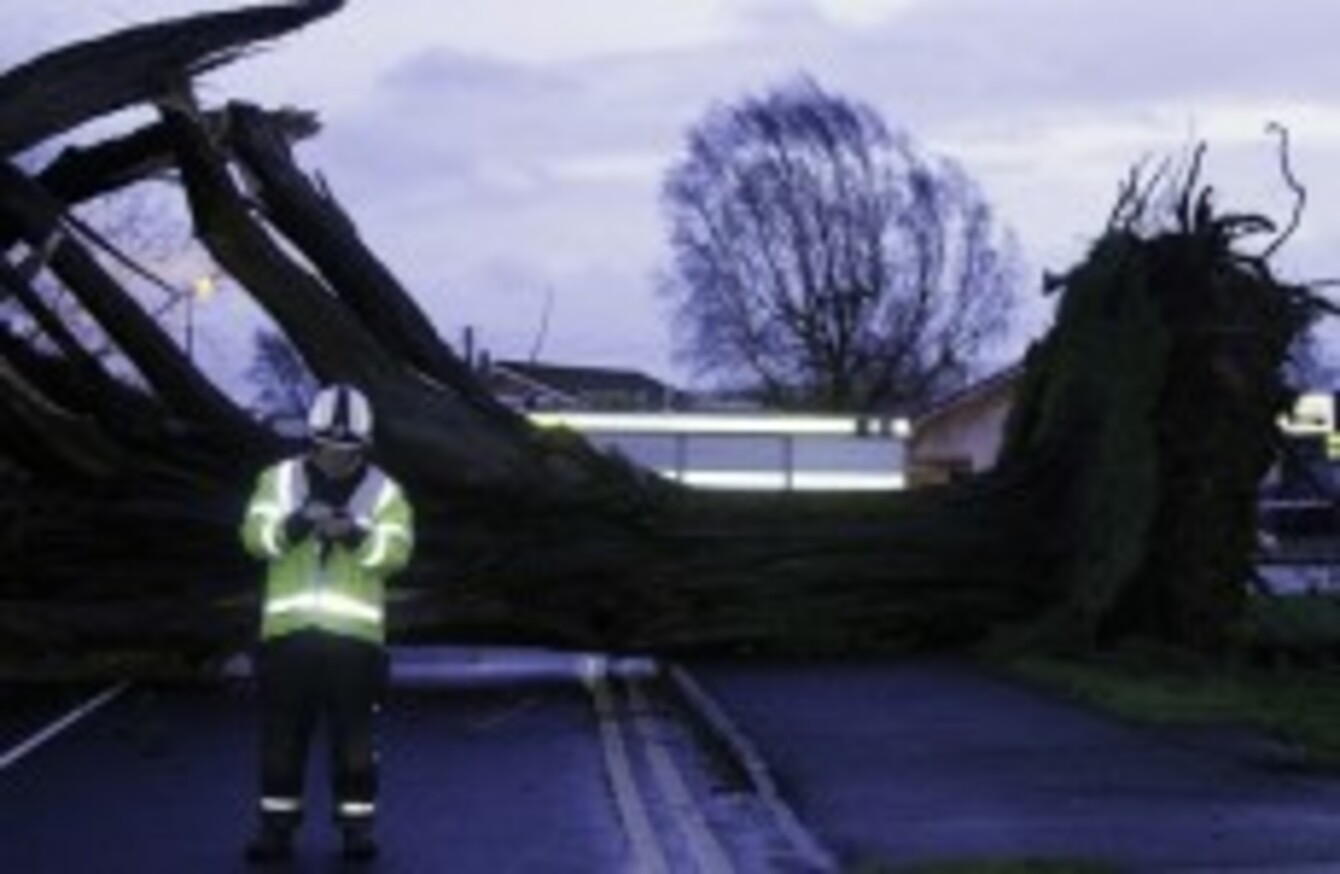 A tree down on the Block Road, Portlaoise on 12 February
Image: Trevor Byrne
A tree down on the Block Road, Portlaoise on 12 February
Image: Trevor Byrne
THERE'S BEEN A significant demand for insurance sector professionals as a result of the recent spate of bad weather, according to new data from recruitment consultants Morgan McKinley.
According the firm's monthly employment monitor, there was an increase of 50 per cent in job opportunities for insurance and claims specialists last month.
"We noticed a particular spike in the number of people requiring assistance to process claims," Morgan McKinley Operations Officer Karen O'Flaherty told TheJournal.ie.
O'Flaherty said there had also been a boost in activity in construction employment as a result of the storms, as professional contractors take on new staff to carry out repair and reconstruction works.
Elsewhere, the company's figures showed a 4 per cent increase in the number of overall professional job opportunities last month, when compared to the same month last year. However, the results showed a 10 per cent decrease in the number of new opportunities in the sector between January and February.
In terms of professional job seekers entering the market, there was a month-on-month decrease of 12 per cent from 8,430 in January to 7,450 in February. There was also a fall of 24 per cent recorded in the number of professionals seeking new career opportunities compared to the same month last year.
O'Flaherty said there were also skills shortages evident in the IT sector, specifically within DevOps, IOS, Android and IT security and mobile. Professionals with environmental health and safety knowledge specifically are in demand within the science and R&D sector.