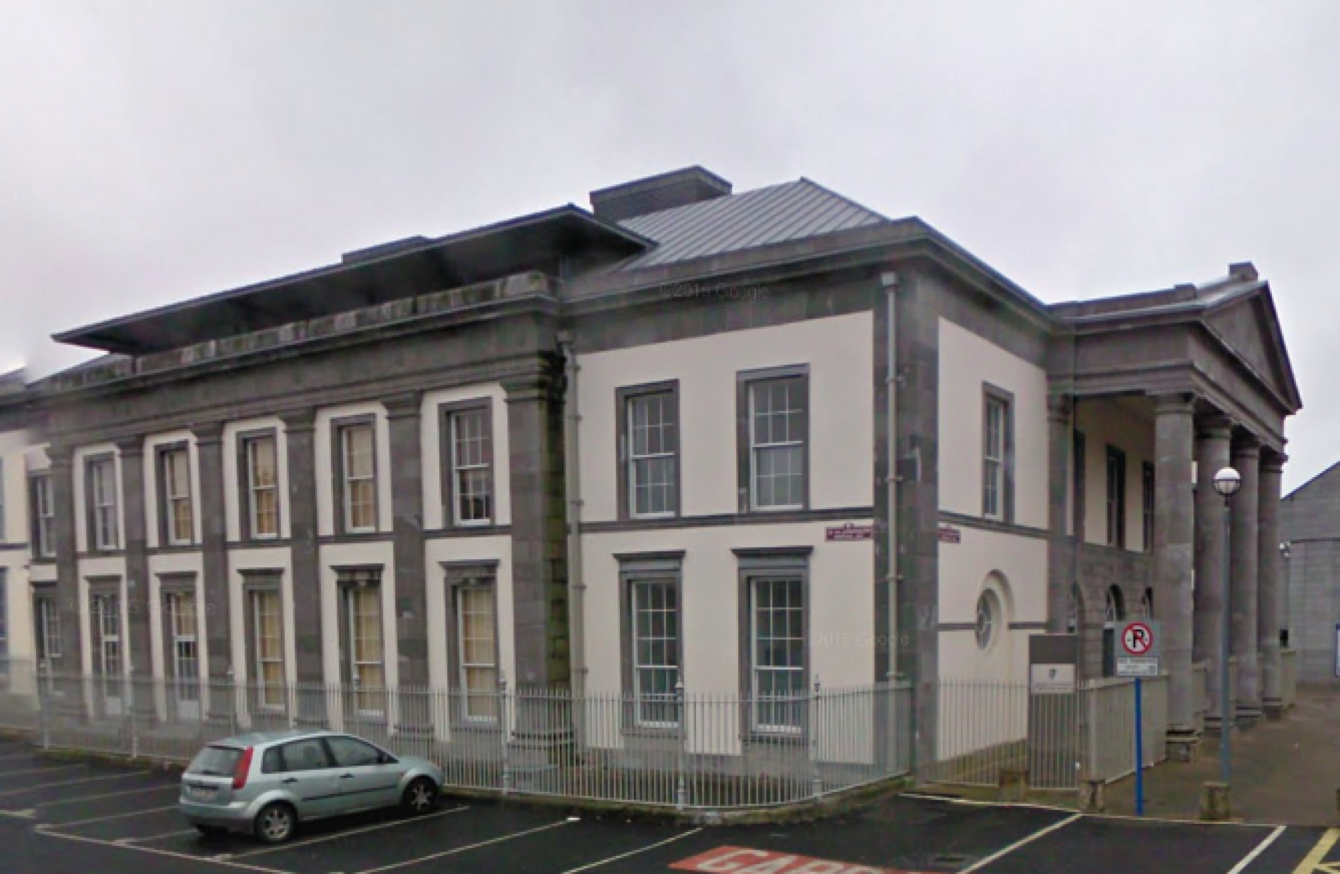 Image: Google Street View.
Image: Google Street View.
A MAN APPEARED before a special court sitting yesterday, charged with intimidating and threatening to kill a woman who is a State witness in a garda investigation into a shooting in Limerick.
Gardaí alleged in court the woman was intimidated and threatened with death if she did not retract a statement against another man who is awaiting trial in connection with the shooting.
The witness has told gardaí she saw a man firing two shots from a handgun outside a house in Limerick last year.
Christopher McCormack, formerly of Wolfe Tone Street, Limerick, but with an address at Chapelizod, Dublin, faces a charge of intimidating the witness last Wednesday, 27 April.
He is charged with threatening to kill the woman on the same date. McCormack told the witness to tell gardaí she was "off her head on drugs" when she made the statement, gardaí alleged.
A co-accused, Tyrone McNamara, originally from Raheen Square, Ballinacurra Weston, and now living at Cluain Droíchead, Sixmilebridge, Co Clare, was charged with one count of intimidating the woman, at a house in Limerick, last Wednesday.
'Pressurised'
During bail applications at Limerick District Court, gardaí alleged Mr McNamara, (29), offered the woman money to withdraw her statement. Detective Garda Denise Moriarty, Roxboro Road garda station, alleged Mr McNamara also "pressurised (the witness) on the matter for twenty minutes."
"The injured party was in fear for her life," Moriarty said.Detective Garda Shane Ryan, Roxboro Road station, claimed McNamara then dialled  McCormack on a mobile phone, switched on the phone's speaker, and told McCormack he could speak to the witness who was present.
In court, McNamara denied all of the allegations.
'Death threat'
Detective Garda Ryan alleged McCormack, (31), told the witness if she didn't retract her statement she and her family would "get it". Ryan said: "She took this as a death threat."
The threat was relayed later on at the witness's house, gardaí alleged.
The court heard the witness is "terrified" following the alleged threats.
Gardaí objected to bail for the two men, under Section Two of the Bail Act, and, under O'Callaghan Bail Rules.
They alleged the two accused men would intimidate witnesses if granted bail.
Judge Mary Larkin refused bail and remanded both men in custody to appear before Limerick District Court on 3 May.
Comments are closed on this story as court proceedings are active.