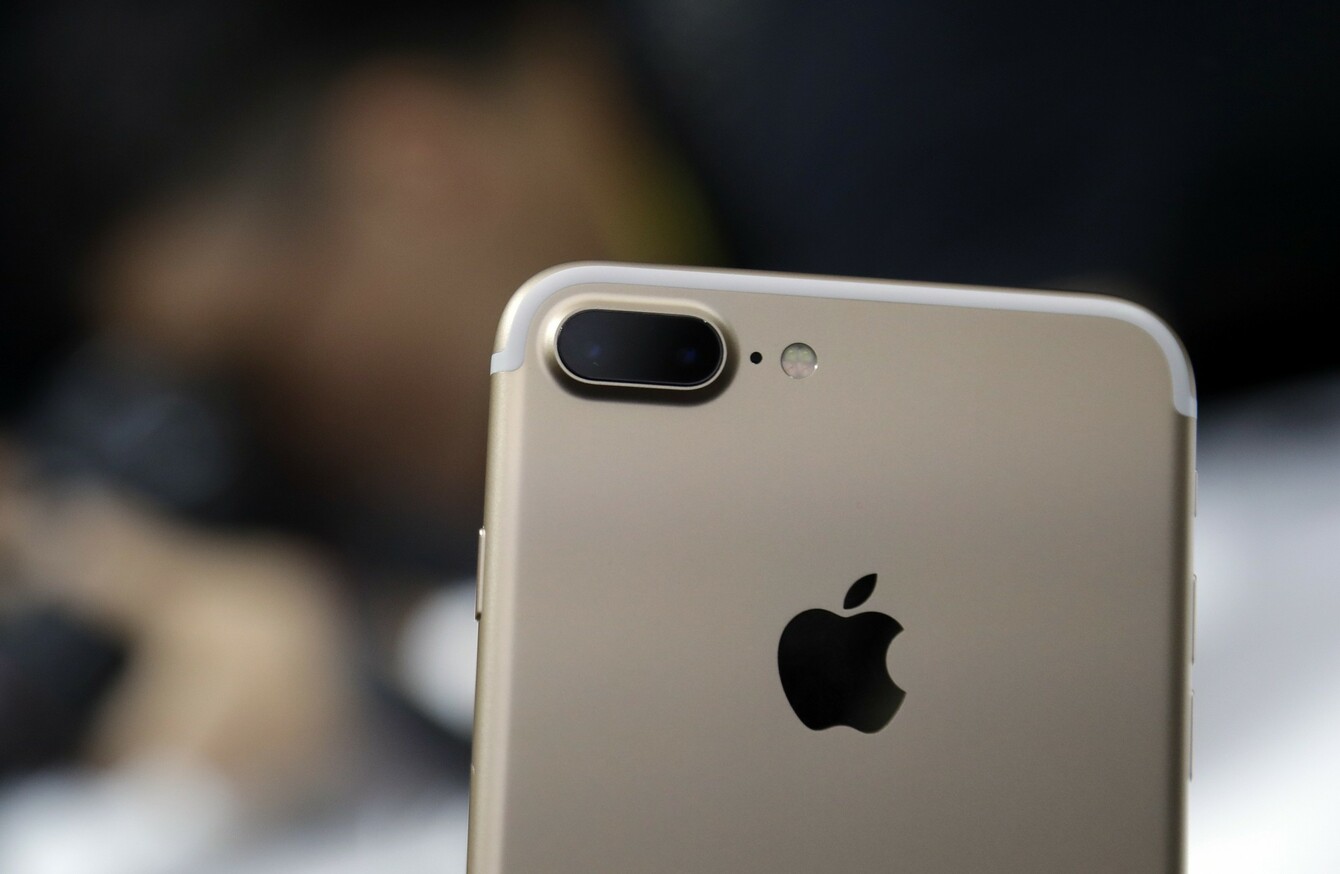 Image: AP Photo/Marcio Jose Sanchez
Image: AP Photo/Marcio Jose Sanchez
ONE BILLION. THAT is the number of iPhones that have been sold since the range was launched in 2007.
And a key part of achieving this is the software running it. iOS has set the bar for which all smartphone software is based on and while its main rival Android has all but closed the gap, the simplicity and app ecosystem iOS has continued to be a major strength.
Now iOS 10 has been officially released, available for iPhone and iPad devices as well as the latest iPod Touch device.
Like previous years, the newest update to iOS brings with it a number of changes and improvements to the software, and it's a solid upgrade. Here is what you need to know.
Which devices are eligible for iOS 10?
iPhone: 5, 5c, 5s, SE, 6, 6 Plus, 6s, 6s Plus, 7 and 7 Plus.
iPad: mini 2, mini 3, mini 4, iPad 4th gen, Air, Air 2, and both Pro models (9.7-inch and 12.9-inch).
iPod Touch: 6th Generation.
Before you upgrade…
It's recommended you back up your phone first. It's unlikely that something will go wrong when updating but if it does, you will want an easy way to recover it.
The easiest method is to back up your phone to iCloud which can be done over WiFi. Go into Settings > iCloud and turn on iCloud Backup. Once that's done, tap Back up Now to start the process.
You only need 1.1GB of space for downloading it, but you may be better off waiting a day before downloading it as it can be slow because of the sheer demand for it.
How do you install it?
The easiest way to update is to go into Settings > General > Software Update and the option to install should appear. Make sure you have it plugged in and you don't mind leaving it for a few minutes as it will take a bit of time to update.
What features does it come with?
Quite a few but these are the most noticeable ones:
See notifications by picking your iPhone up: One of the first features you'll likely come across, now all you have to do to check notifications is lift up your phone. The screen will wake up by itself which is handy for those who accidentally unlock their phone anytime they press the home button.
Changes to the lock screen: While the design hasn't changed massively, the lock screen has been rejigged and is easier to navigate.
The camera is now a simple left swipe instead of being located at the bottom right-hand corner, Widgets are a right swipe away, and notifications and control centre (which is now broken up into two: controls and music) are both in their regular places.
Notifications have received a redesign too and some like iMessages can be expanded with 3D Touch.
iMessage gets an upgrade: Considering how popular WhatsApp and other messaging services have become in recent years, Apple has decided to update its own service by adding a couple of playful features to it.
Before sending a message, holding down the send button will bring up a number of different effects like invisible ink, and animations like fireworks. Tapping on a message allows you to add a reaction like love or laugh.
Rest home button to open: Instead of swipe to unlock, iOS 10 requires you to press the home button and use the fingerprint scanner/enter in your passcode.
You can turn it off by going into General > Accessibility > Home Button so you can unlock it without pressing the Home button.
iMessages gets its own apps: This morning, Apple launched its specialised app store for iMessage and from first glance, the most popular type of apps are either stickers or games. But it would be amiss to say it's only that.
It's early days but apps which allow translation, planning, organisation, and sharing places of interest are some of the things you can do through it. It's very early days but expect more apps to quickly follow.
Turn off read receipts for individuals: Another handy feature, those who would rather not let certain friends know they've read their message can turn off read receipts for them specifically.
Automatically turn words into emojis: When you've typed out your message, going into the emojis list will highlight certain words in orange. These words can be changed into emojis so tapping on them will either change them automatically, or give you a small list of emojis to choose from.
Also, iOS 10 expands the range of emojis available so you have more to choose from.
You can remove (most) stock apps: The majority of stock Apple apps like Stocks, Weather and Maps app can now be removed from your home screen. There are still a few exceptions like Messages, Clock Camera, and Photos but it's pretty easy to figure out which ones you can remove.
Note that we said remove instead of delete. They're still saved onto your phone – all of Apple's stock apps take up roughly 150MB – so if you reinstall it through the App Store, it reappears immediately.
Use your phone as a magnifier: One of the best features of iOS is the sheer range of accessibility features it offers. The latest update adds a few new features to it including a magnifier.
If you go into Settings > Accessibility > Magnifier, you can turn it on here. Now when you triple-click the home button, the option will appear.
3D Touch gets a much-needed upgrade: This applies for more recent iPhones but alongside an update for specific apps where expanded options now include widgets, making it more visual, it also extends to notifications. Control Centre has received an update too with the four bottom buttons: torch, timer, calculator and camera, getting their own 3D Touch options.
Hard-pressing a notification will expand it, allowing you to complete extra actions. In the case of Apple apps like Messages, you will be able to perform extra actions like replying with
The Photos app has been improved: Alongside some new editing features like markup – something that's very similar to Snapchat drawing – it also takes inspiration from other photo services like Google Now with improved search and Memories.
Depending on the number of photos you have saved on your phone, it can take a bit of time for it to scan and analyse your photos, but once it does, it makes them searchable and groups them into custom albums.
If you don't want it creating albums, you can go into Settings > Photos and turn off Show Holiday Events.
WiFi warnings: Whenever you try connecting to a new WiFi connection, you will be warned if the connection is less than secure. This is useful when you're connecting to public WiFi as it will alert you to any potential issues first.
And other features:
Siri is now integrated with third-party apps so you will be able to carry out more actions just by talking to your phone.
The Clock app has a bedtime feature which encourages you to sleep and wake up at the same times consistently.
You can find your parked car if your iPhone is connected to a Bluetooth or CarPlay device.
iMessages also comes with a low-quality image mode for those with low data plans (Settings > Messages > Low-Quality Image Mode).
An optimised storage option for music which gets rid of tracks you haven't listened to in a while. You can also get lyrics to songs through Apple Music.
Universal clipboard allows you to paste on one device and copy on another (iPhone to Mac).