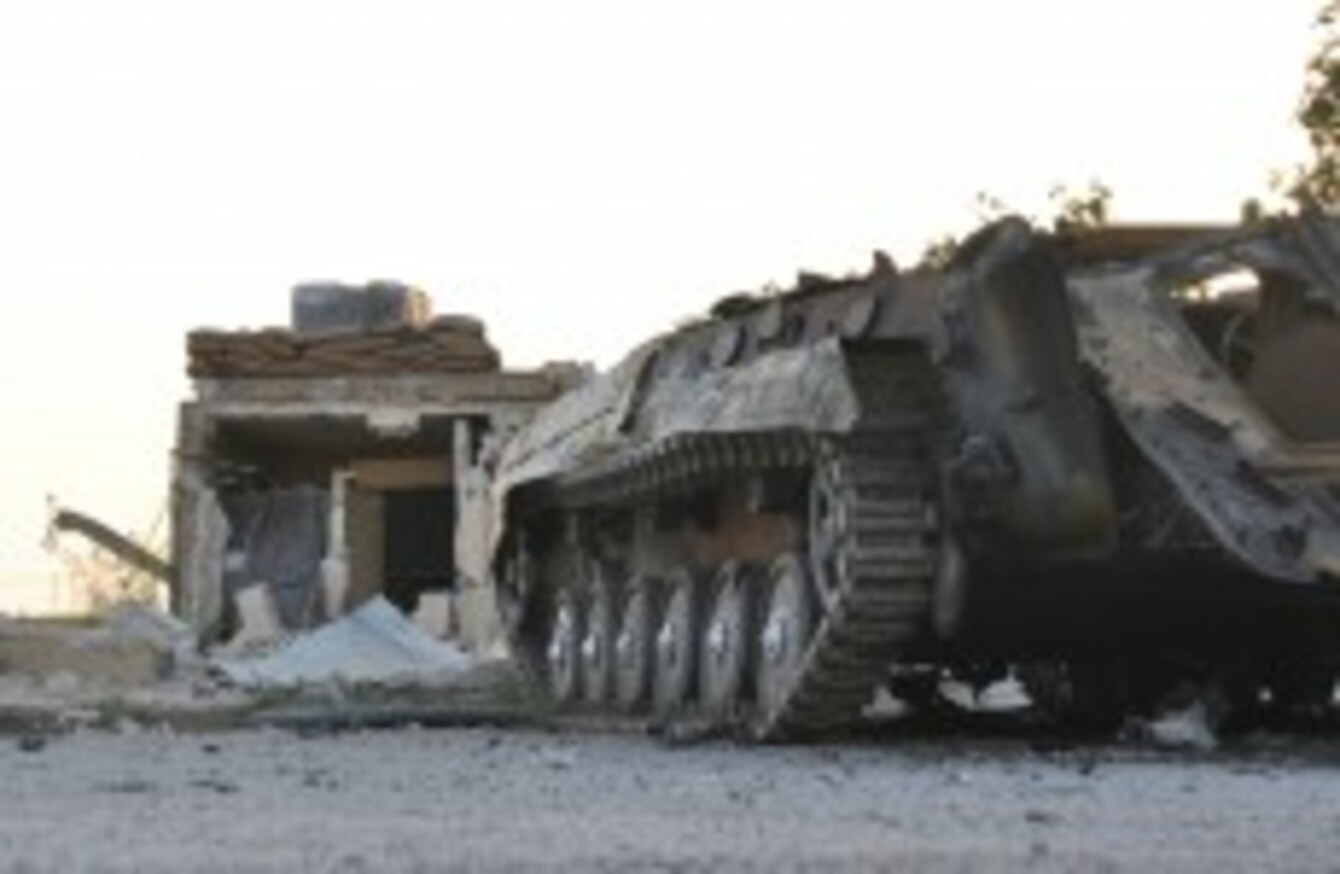 A destroyed Syrian armored vehicle (File photo)
Image: AP Photo/Fadi Zaidan
A destroyed Syrian armored vehicle (File photo)
Image: AP Photo/Fadi Zaidan
FORTY-EIGHT IRANIAN PILGRIMS have been kidnapped from a bus in the Syrian capital, their embassy's consular chief in Damascus told Iran's state television.
"Armed terrorist groups kidnapped 48 Iranian pilgrims on their way to the airport," Majid Kamjou told the IRIB network, which gave the report on its website.
"There are no reports about the fate of the pilgrims. The embassy and Syrian officials are trying to trace the kidnappers," he said.
Syria's state news agency SANA later gave the same account, without giving a number for those kidnapped, and added that "authorities are working to resolve the situation."
Hundreds of thousands of Iranians travel each year to Syria to visit a Shiite pilgrimage site, the Shrine of Zaynab, in Damascus.
Tehran is the staunchest ally of Syrian President Bashar al-Assad, whose forces are locked in a bloody conflict in Damascus and other cities against rebels his regime describes as "terrorists".
Several dozen Iranian pilgrims and engineers were abducted in December and January, with most being released months later.
Many of the rebels come from Syria's Sunni majority, which is hostile to the support Shiite Iran has shown to the regime of Assad, whose family is Alawite, a Shiite offshoot.