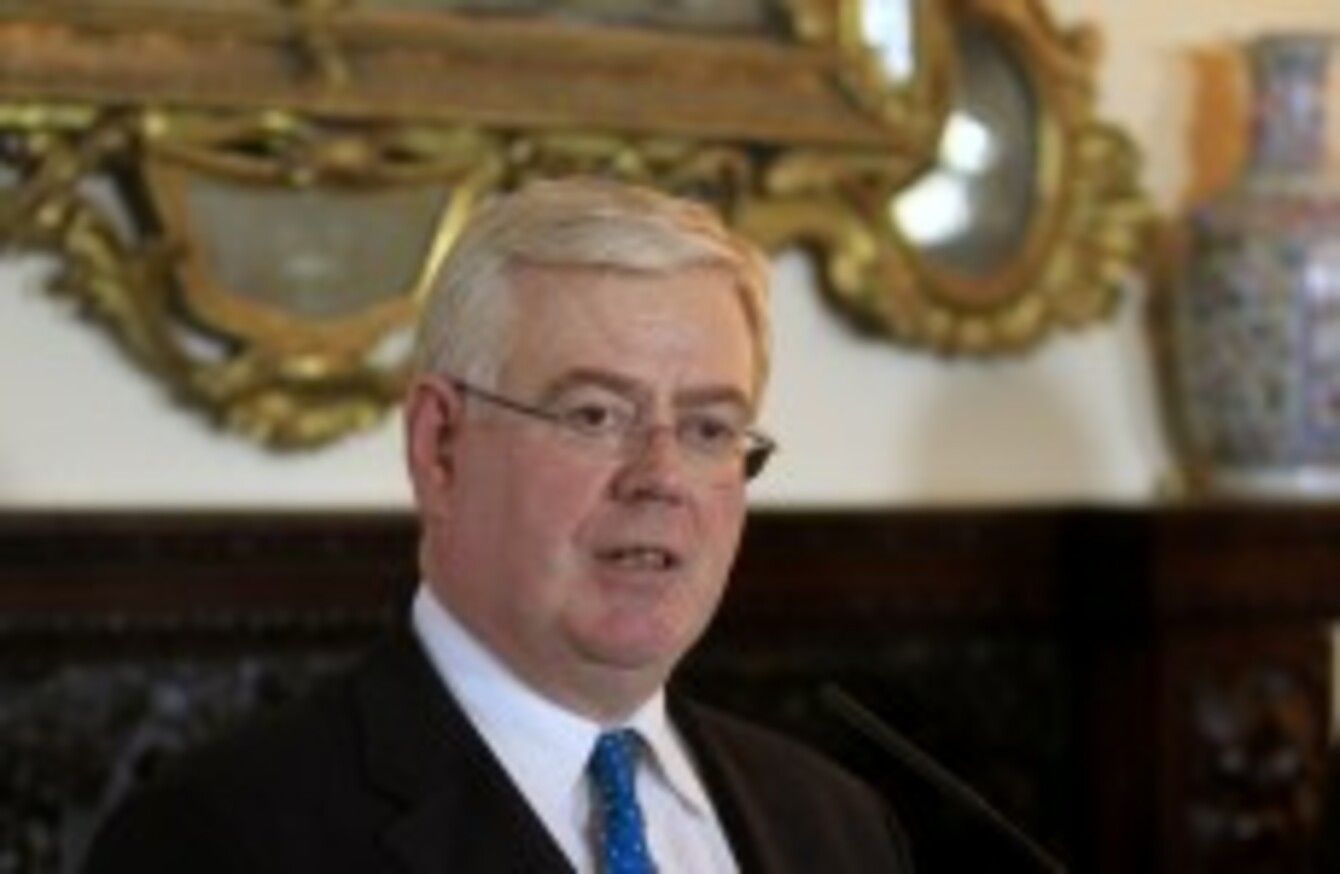 Eamon Gilmore
Image: Brian Lawless/PA Wire/Press Association Images
Eamon Gilmore
Image: Brian Lawless/PA Wire/Press Association Images
TÁNAISTE EAMON GILMORE said today it is a "good time to have great hope and ambition for Ireland".
Speaking at SDLP Annual Conference he spoke about how the Troika had paid their final visit to Dublin this week, stating that the past two and a half years have been a "tough, exacting and, at times, frustrating".
He said:
The economic collapse affected every person in the country. It affected employment, pay and services. It affected confidence. It affected Ireland's reputation. It affected the capacity of the Government to make the level of investment in an all-island economy that we would have liked to make.
Bright future
He added:
But we were determined – determined that Ireland would, once again, offer its people a secure future, a bright future.

Determined that Ireland would be Europe's success story.
He said it was this drive to be a success story that the government took "decisive action to recapitalise and restructure our banks" and why they "insisted on re-writing the terms and conditions of our bail-out, and we tore up the Anglo Irish Bank promissory note", he said.
He added:
That is why we have not shirked our deficit targets. That is why we instigated major reform of our welfare services, so that we do not have – as we did in the nineties – years of jobless growth.
Gilmore said that the Ireland's future was something to look forward to, stating: "This is a good time to have great hope and ambition for Ireland."
Northern Ireland
The Tánaiste also renewed the government's commitment to reconcilition stating that at the 15th anniversary of the Agreement both sides need to "take stock of where we are in terms of peace and reconciliation, potential and prosperity a decade and a half after the transformational moment of the signing of the Agreement".
Gilmore said there had been "astounding progress" made in Northern Ireland since the signing of the Good Friday Agreement but said that it had been a "fraught year for community and political relations". He added:
It is now a time to have honest conversations about the causes of strains and stresses, about the ongoing hurt of so many and about the political and societal absences which confound matters at best and aggravate them at worst.

… We need to reaffirm our commitment to fundamental principles on which the peace process was founded:  power-sharing, equality; ending division; human rights; parity of esteem; support for the rule of law and for the devolved institutions; and the continued shared responsibility of the two Governments to act as co-guarantors of the Good Friday Agreement.