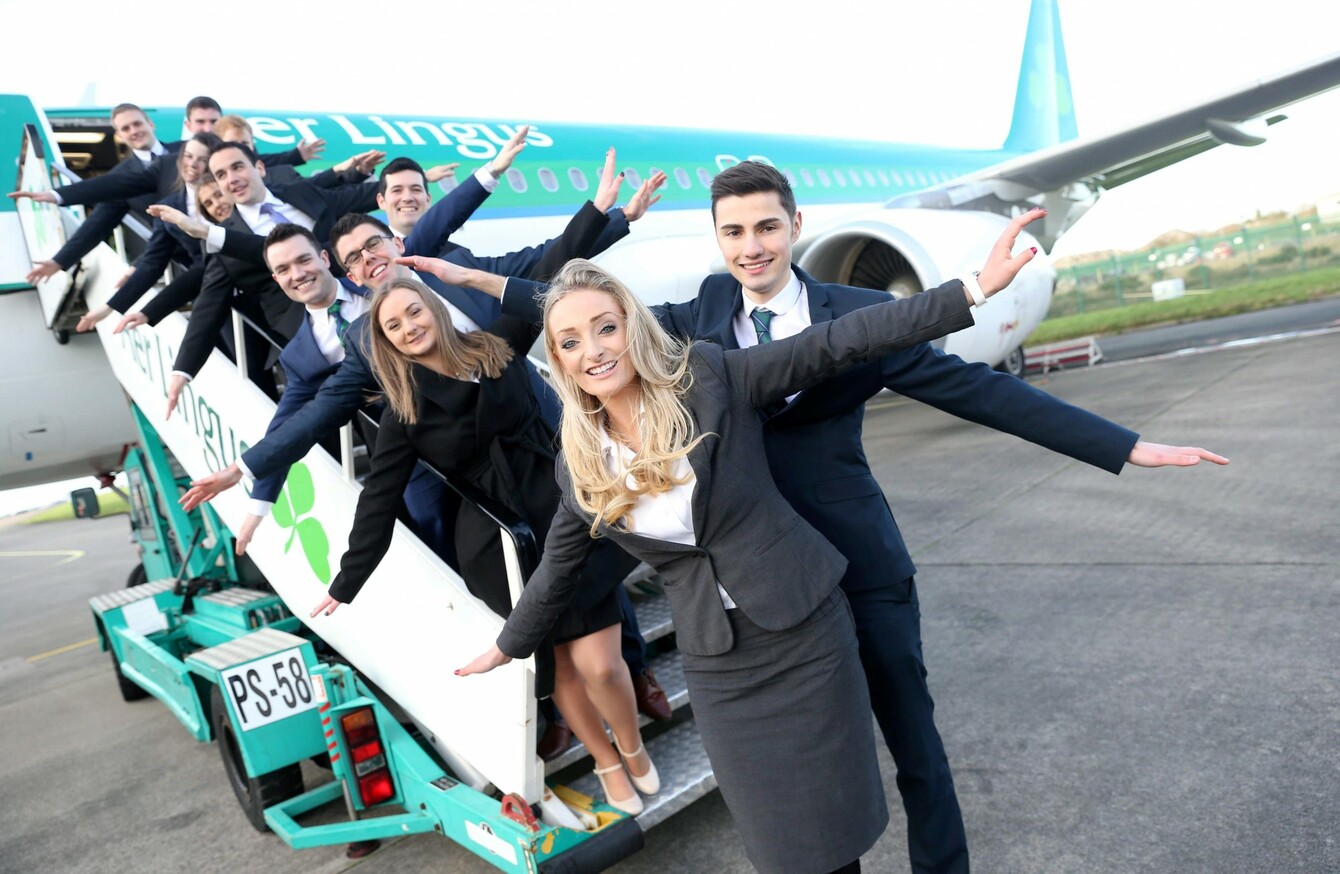 The newest group of recruits for the 2016 Cadet Pilot Training Programme
Image: Jason Clarke Photography
The newest group of recruits for the 2016 Cadet Pilot Training Programme
Image: Jason Clarke Photography
THE NEWEST BATCH of recruits set to become Aer Lingus pilots has just been selected by the airline.
The elite group of only 12 was chosen from more than 2,800 applicants – meaning each person selected had only a 0.42% chance of making it through.
This is part of the airline's Cadet Pilot Training Programme, with it being in its fourth year.
The candidates will now undertake 14 months of training on the ground and in the air.
What will the new recruits be doing? 
The 12 new recruits, eight men and four women from Ireland, Northern Ireland and Scotland, will be jetting off to undertake ground school in Jerez in Spain.
There they will undergo the initial phase of flight school, flying a range of aircrafts and simulators.
After this stage is complete, the candidates will be returning to Dublin to complete their training, undertaking the transition to real-life flying.
Once this is done they will be awarded their wings and start flying the airline's AirBus A320 planes.
Good news for the cadets is that they won't be left out of pocket by the process.
Aer Lingus will be fronting up the €70,000 needed for each candidate's training.
Speaking to TheJournal.ie about this when the positions were announced, Kieran O'connor from the National Flight Centre said:
We would charge about €70,000, so if you're being paid for, that's massive. It would be 200 hours of flight time. No more than any degree, there's a set curriculum.