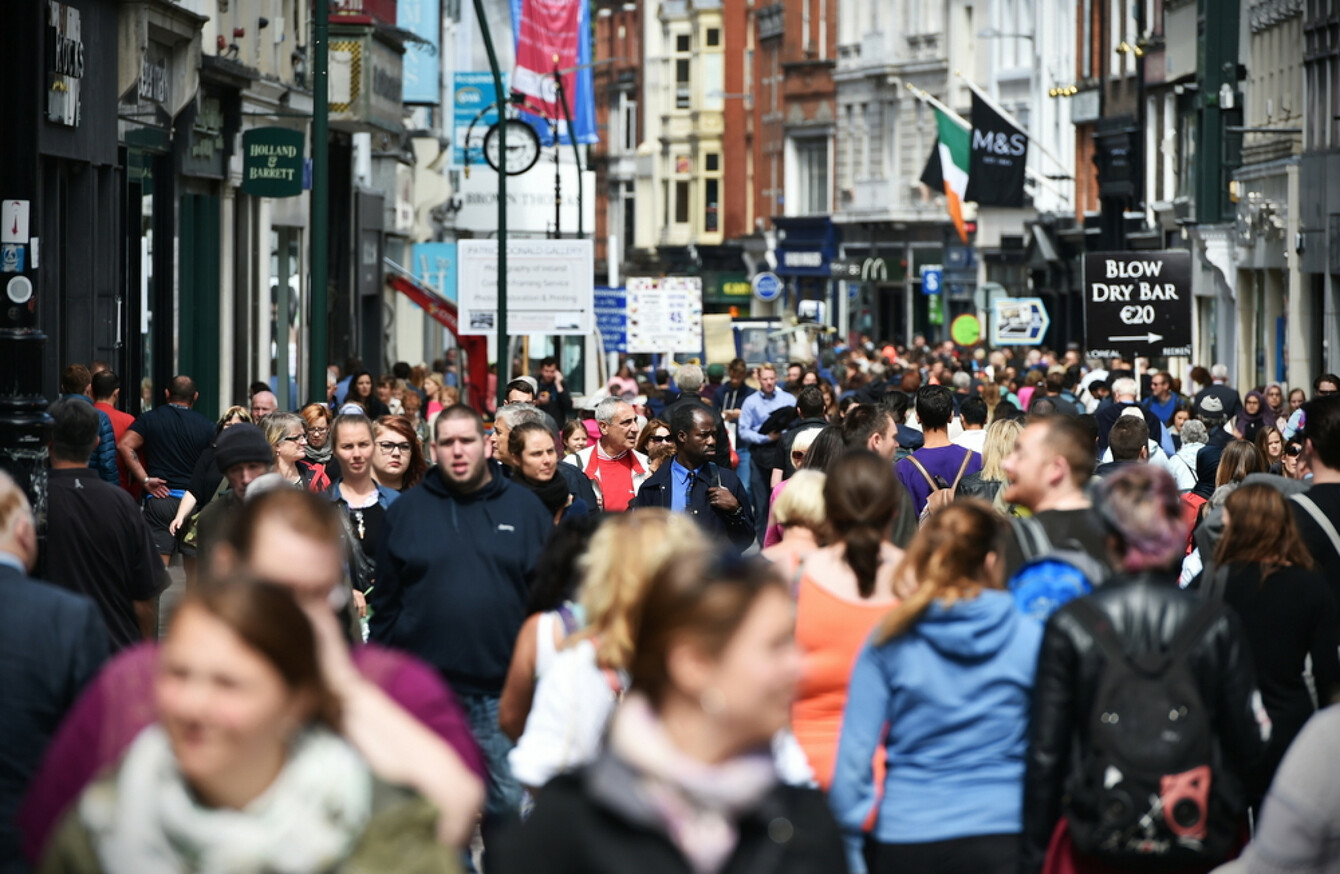 Image: 1000 Words via Shutterstock
Image: 1000 Words via Shutterstock
IRELAND WILL NEED 550,000 more homes and 660,000 more jobs for a one million increase in population by 2040.
The government has published a draft of its long-term strategic planning framework for future growth and prosperity, Ireland 2040 – Our Plan, and is calling for input from the public.
Of the one million extra people, 25% are planned for Dublin and another 25% across Cork, Limerick, Galway and Waterford.
According to the draft national planning framework this will enable all four cities to grow their population and jobs by 50-60%.
The remaining 50% of growth is to occur in towns, villages and rural areas.
Some of the objectives of the national planning framework are to:
Enable people to live closer to where they work, moving away from the current unsustainable trends of increased commuting
Regenerate rural Ireland by promoting environmentally sustainable growth patterns
Plan for and implement a better distribution of regional growth, in terms of jobs and prosperity
Transform settlements of all sizes through urban regeneration and bring life / jobs back into cities, towns and villages
Minister of State for Housing and Urban Development Damien English said, "Twenty years ago, we were a country of 3.5m people; by 2040, that will be approaching 6m people and an island population of nearly 8 million."
From today until 3 November, the public can review the draft plan and make written submissions.
Minister for Finance, Public Expenditure and Reform Paschal Donohoe said:
"The feedback from the public consultation phase will assist in finalising Ireland 2040 so that there is a robust, clear and realistic strategic planning framework for my Departments to progress the appropriate budgetary and investment follow-through, in particular through the 10-year National Investment Plan, which will be published together with the National Planning Framework."