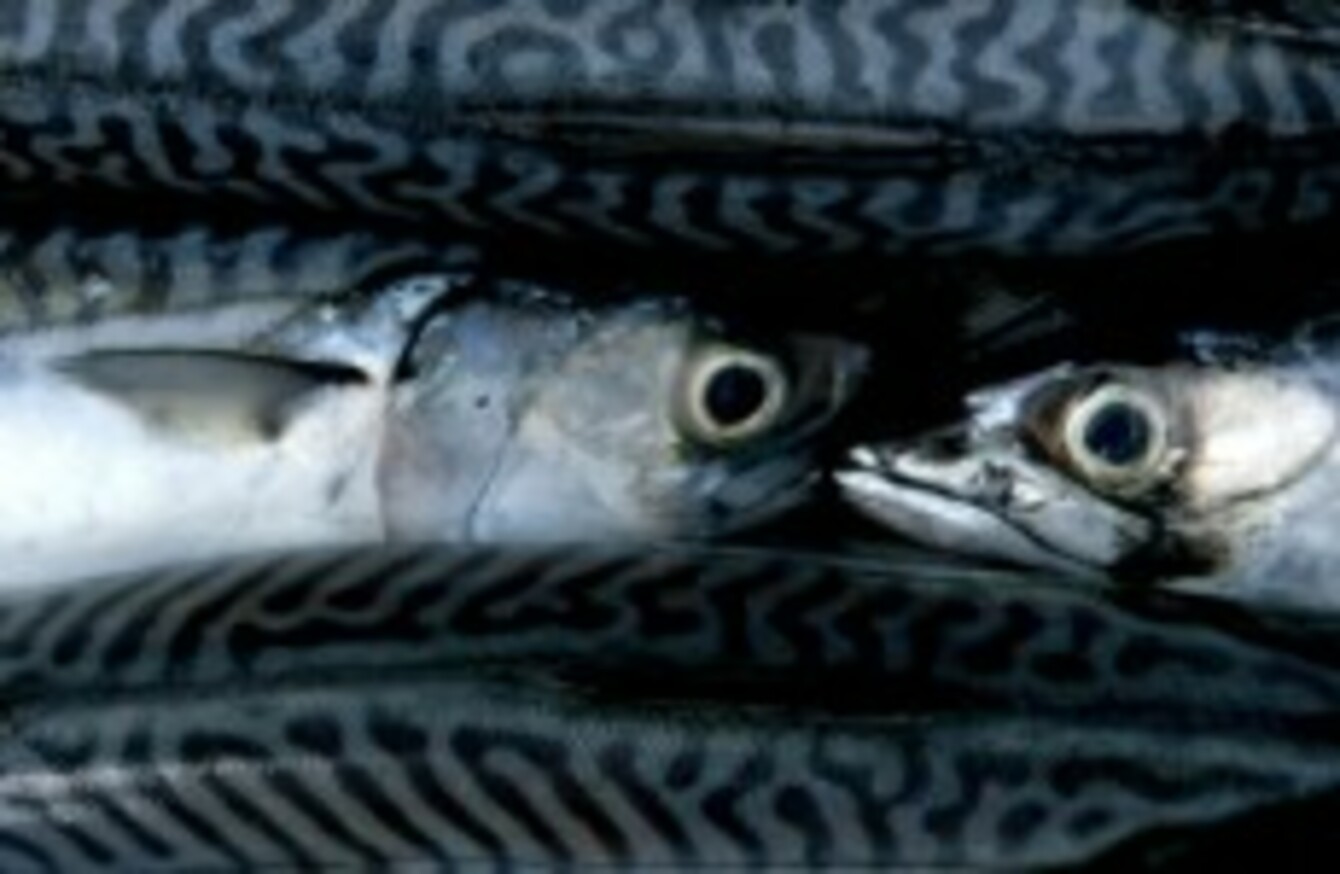 Image: Cathal McNaughton/PA Wire/Press Association Images
Image: Cathal McNaughton/PA Wire/Press Association Images
AGRICULTURE MINISTER SIMON Coveney has received support at European level for the fast-tracking of effective trade sanctions against Iceland and the Faroe Islands for their unsustainable fishing of mackerel in the North Atlantic.
Coveney put the issue on the agenda of today's EU Fisheries Council meeting in Brussels and obtained "strong support" from a number of Ministers, as well as Maritime Affairs Commissioner Maria Damanaki.
He told his EU counterparts: "This mackerel crisis is about four issues: jobs, economics, sustainability and fairness.
"The EU cannot accept the Faroe Islands' and Iceland's unjustifiable and unsustainable fishing of mackerel stocks," he added.
Both countries have been threatened with trade sanctions if they continue such practices.
Coveney also said that he could envisage a problem for Iceland's accession to the EU if the issue remained unresolved.
According to RTÉ, Coveney told the council that mackerel is Ireland's most valuable resource and is being halved because of overfishing by Icelandic and Faroese fishermen.
Irish fleets catch about 70,000 tonnes annually, but Iceland caught up to 150,000 tonnes last year.
Coveney told reports that drastic action needed to be taken or Ireland could see its "hugely valuable stock decimated," which would have a lasting and "various serious impact" on Ireland's fishing industry.