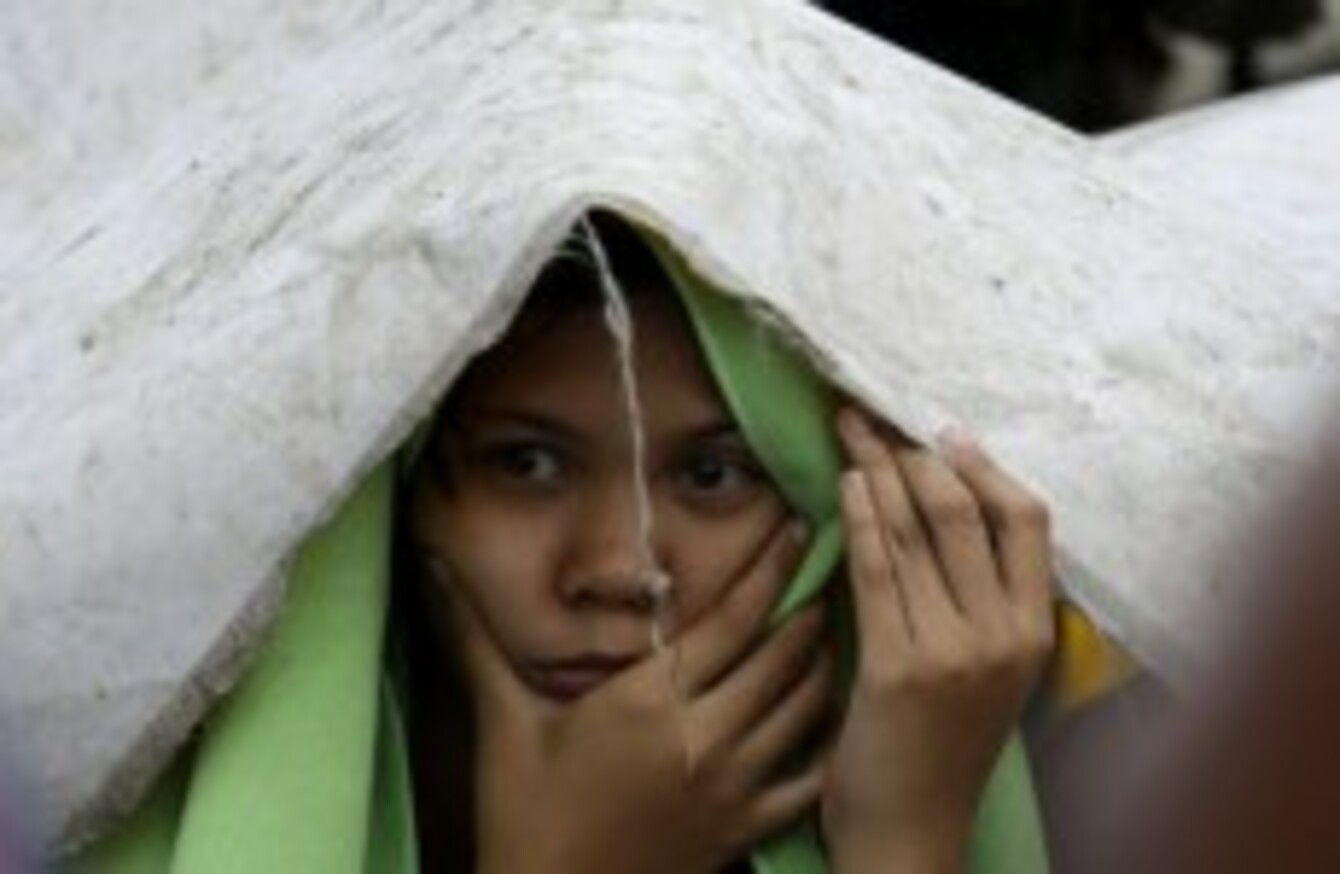 A typhoon survivor waits for a chance to board military transport planes from the US, Philippines, Malaysia and Singapore at Tacloban Airport
Image: Bullit Marquez/AP/Press Association Images
A typhoon survivor waits for a chance to board military transport planes from the US, Philippines, Malaysia and Singapore at Tacloban Airport
Image: Bullit Marquez/AP/Press Association Images
THE GOVERNMENT HAS announced an additional €1.6 million in funding for the victims of Typhoon Haiyan.
Junior Minister at the Department for Foreign Affairs Joe Costello today announced the extra funding, which will channelled through NGOs working in the region.
The money will be spent on shelter, food, water and health services to the 13 million people affected by Typhoon Haiyan.
It comes in addition to €1 million in funding pledged last week and €500,000 of emergency supplies airlifted to the region from the Irish aid depot in Dubai.
Two members of Ireland's Rapid Response Corps have also deployed to the Philippines to assist UN relief teams there. Further deployments and additional airlifts are anticipated.
Costello said that despite the Irish response, more must be done.
Ireland acted quickly to respond to Typhoon Haiyan, but as the magnitude of this disaster has become clear, it is all too apparent that further assistance is required. The situation is critical.
Costello stressed the importance of improved coordination amongst donors to ensure that the aid which has already been delivered reaches the most needy as quickly as possible.
"The international community has learned many lessons from previous crises, such as the 2004 Tsunami and the 2010 Haiti earthquake.
"Ireland has supported subsequent efforts by the UN Office for the Coordination of Humanitarian Affairs (OCHA) to establish clear systems to allow the most effective, efficient and rapid delivery of aid possible. Ireland will continue to make every effort to ensure our response is timely and effective, and meets the most critical, immediate needs'