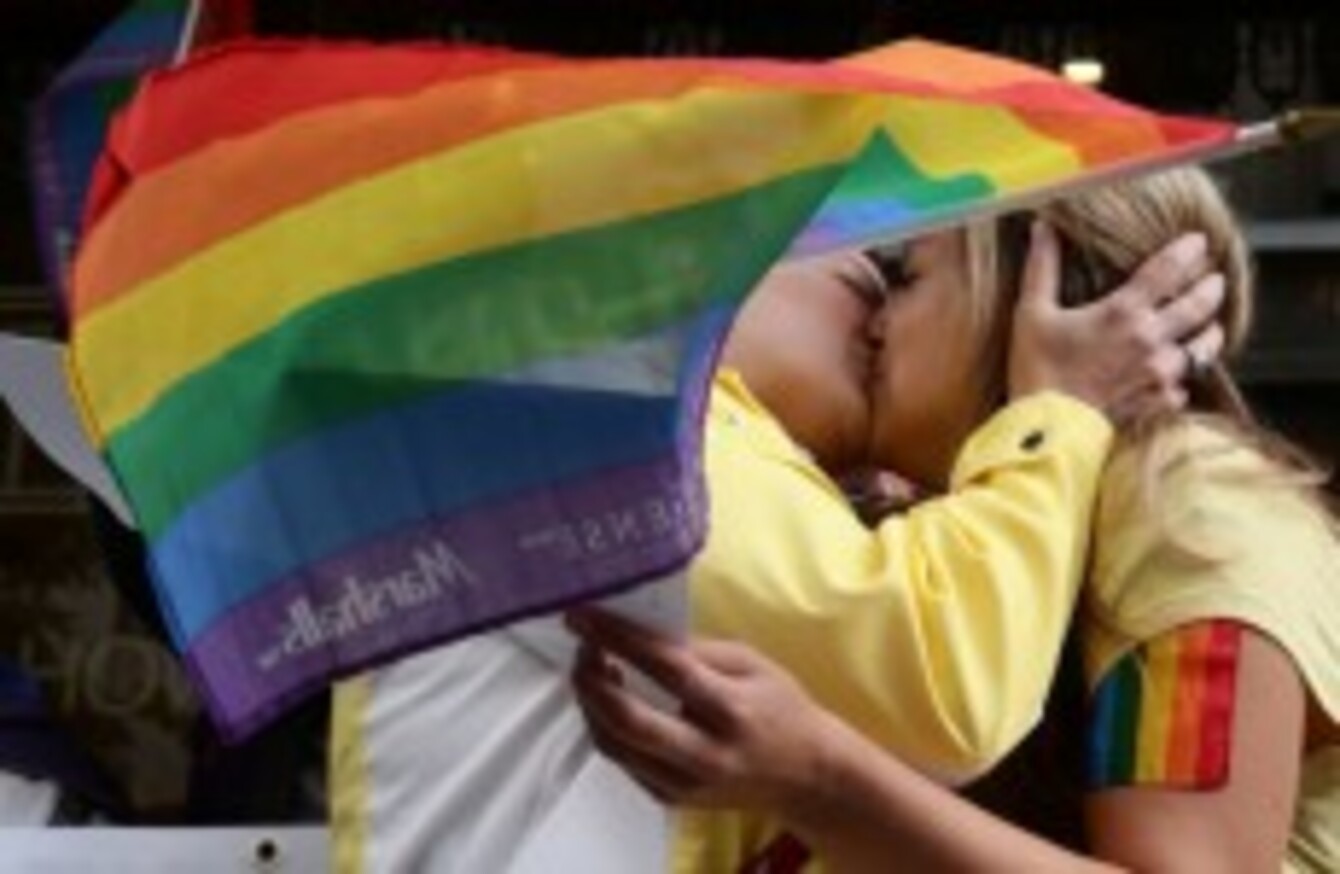 People taking part in a kiss-in protest outside the Russian Consulate in Vancouver
Image: Darryl Dyck/The Canadian Press/Press Association Images
People taking part in a kiss-in protest outside the Russian Consulate in Vancouver
Image: Darryl Dyck/The Canadian Press/Press Association Images
NEW LAWS IN Russia outlawing 'homosexual propaganda' have been condemned, with critics believing that they could legitimise homophobia.
Some have called for a boycott of the Winter Olympics, which is due to take place in Sochi, Russia next year. Actor Stephen Fry has written to Olympic organisers to ask them to move the Games to another country.
However, British Prime Minister David has ruled out a boycott of the Winter Olympics.
Today we ask: Should Ireland boycott the Winter Olympics over Russian anti-gay laws?

Yes, Ireland does have a Winter Olympics team – here's more info.