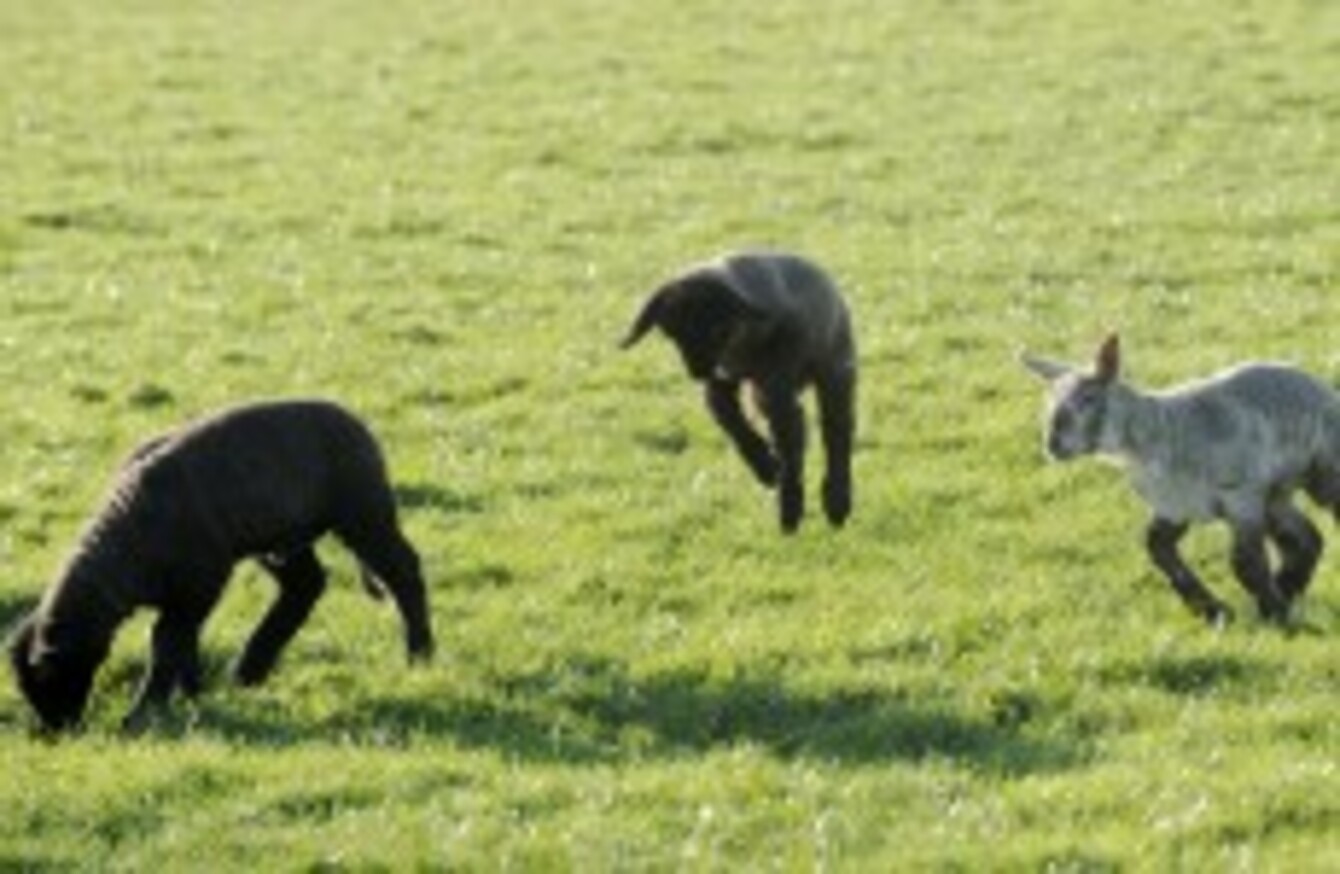 Newborn lambs on a Kildare farm earlier this month
Image: Laura Hutton/Photocall Ireland
Newborn lambs on a Kildare farm earlier this month
Image: Laura Hutton/Photocall Ireland
IRISH AGRICULTURE GREW last year for the second year in a row according to new figures from the Central Statistics Office.
The operating surplus for the sector grew by 28.7 per cent last year, pushing it into 8th place overall among the 27 countries within the European Union. Denmark (186 per cent) and the Czech Republic (73 per cent) topped the list, with Estonia, France, Hungary, Netherlands and Sweden all ahead of Ireland.
The Irish sector produced over €6.2bn worth of goods in 2011 helping push it to an increase of 32.5 per cent in operating surplus for 2011. This follows a 28.7 per cent increase in 2010.
The biggest growth was in cereals output which grew by over 50 per cent compared to 2010. Cattle output also grew significantly, rising by €294 million last year.
Milk production rose by just under 20 per cent or €286 million. Pigs and sheep output also rose significantly by €64 million and €23 million respectively.
The value of subsidies also rose in 2011 to €1.8 billion after falling slightly in 2010.
The biggest drop among EU countries was in Italy were the surplus dropped by 22.3 per cent.