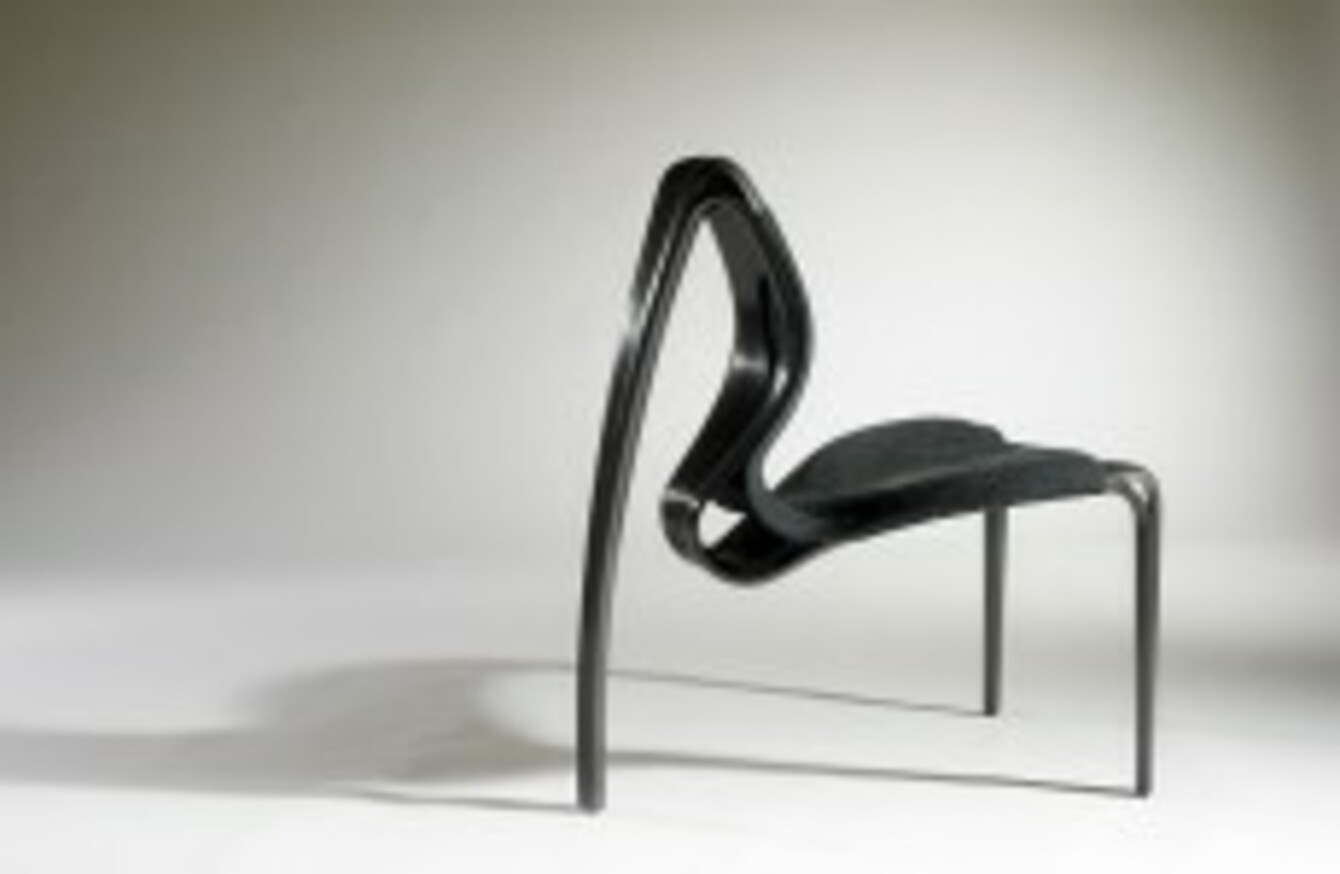 Joseph Walsh - Enignum II
Image: Andrew Bradley
Joseph Walsh - Enignum II
Image: Andrew Bradley
WHAT HAPPENS when a group of artists make art inspired by the colour black?
Contrary to what you might think, everyone ends up making something striking, unusual – and in a different shade of black.
As the author Toni Morrison writes, black  isn't just one colour: "It moves and changes from one kind of black to another".
These inspired creations were made by Irish artists in dialogue with their American peers, and are featured in a new exhibition, Dubh: Dialogues in Black.
It runs at the Oliver Sears Gallery, 29 Molesworth Street, Dublin, until 15 March.
The pieces have already gone on display in the American Irish Historical Society on Fifth Avenue in New York from in October and November.
From unusual metal jewellery and ceramic pieces to striking wooden furniture, the exhibition is home to some very intriguing pieces.
Which one is your favourite?
Angela O Kelly - Neckpiece

Hechizoo - Malaysia

Eily O'Connell - Lipsum Teller

Jonathan Wahl - Darth Vader's Mouthpiece

Joseph Walsh - Enignum II

Kate Cusack - Lyrica III

Kevin O'Dwyer - Sea Form - Below Sea Level Series

Liam Flynn - Inner Rim Vessel

Sara Flynn - Junction Point 1

Sondra Sherman -Enchanted

Vladimir Kagan - Annecy Armchair