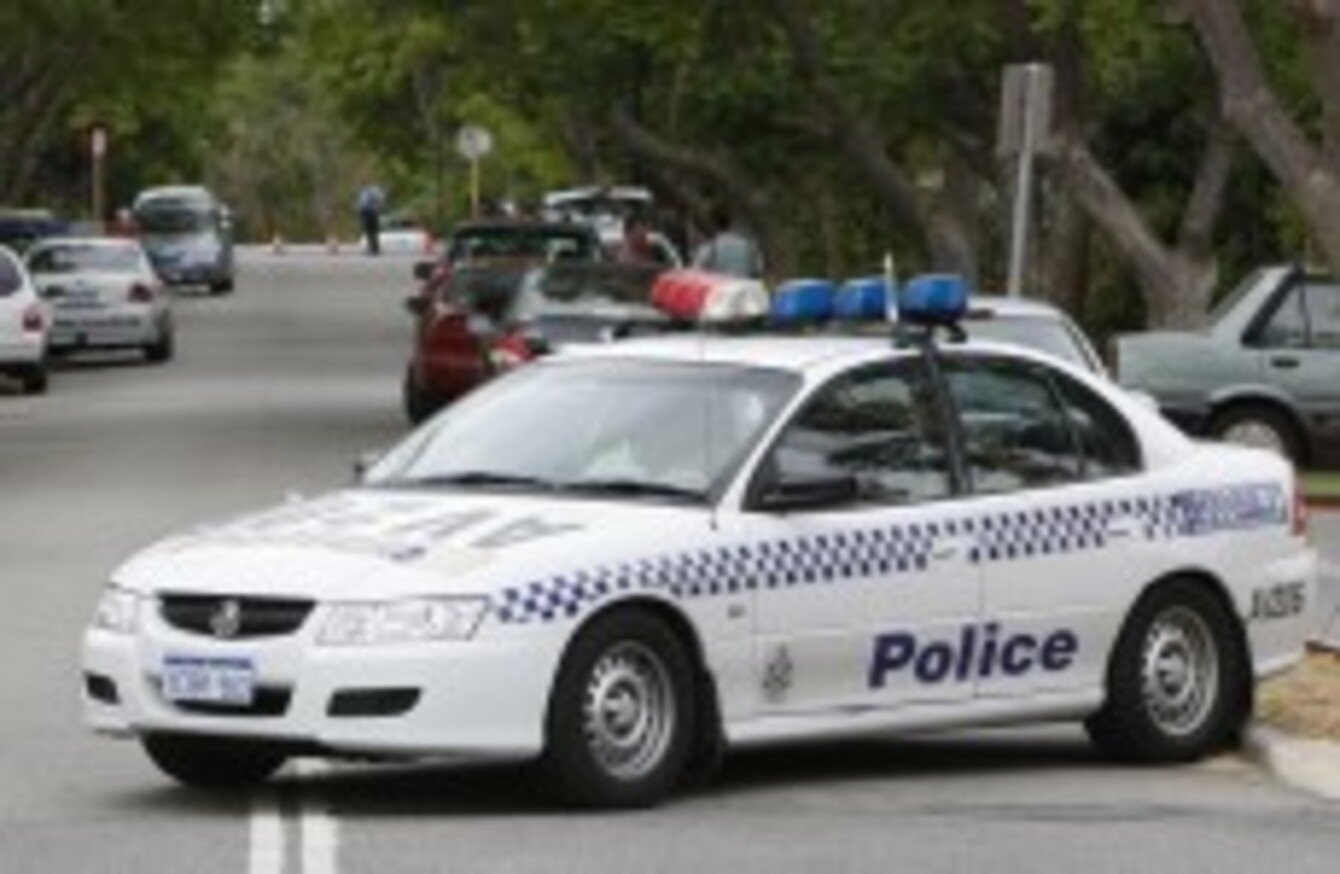 File photo of Western Australian Police
Image: AP/Press Association Images
File photo of Western Australian Police
Image: AP/Press Association Images
Updated 11.18pm 
A 25-YEAR-OLD IRISH woman has been charged with concealing the death of a newborn baby by Australian police.
The 25-year-old is said to have given birth at home alone in the Australian outback town of Halls Creek in May.
Western Australian police told ABC News that the woman had been travelling through the Kimberly region and did not realise she had fallen pregnant.
It is alleged that she hid the baby's body and did not tell her friends what had happened for several days.
When her friends found out, they brought her to a hospital, where police were informed.
The woman appeared in court in Kunurnurra at the end of July and is due in court again later this year in Perth.
The charge carries a two-year sentence.
Speaking to ABC, the Western Australian Criminal Lawyers Association President said the case was unusual and added that police had some flexibility to show leniency.
"The police need to ask themselves two questions before they charge someone: first, is there a reasonable prospect of conviction; and second, is it in the public interest for us to charge them – and that requires them to weigh up a whole degree of factors," she said.
Originally published 8.11am