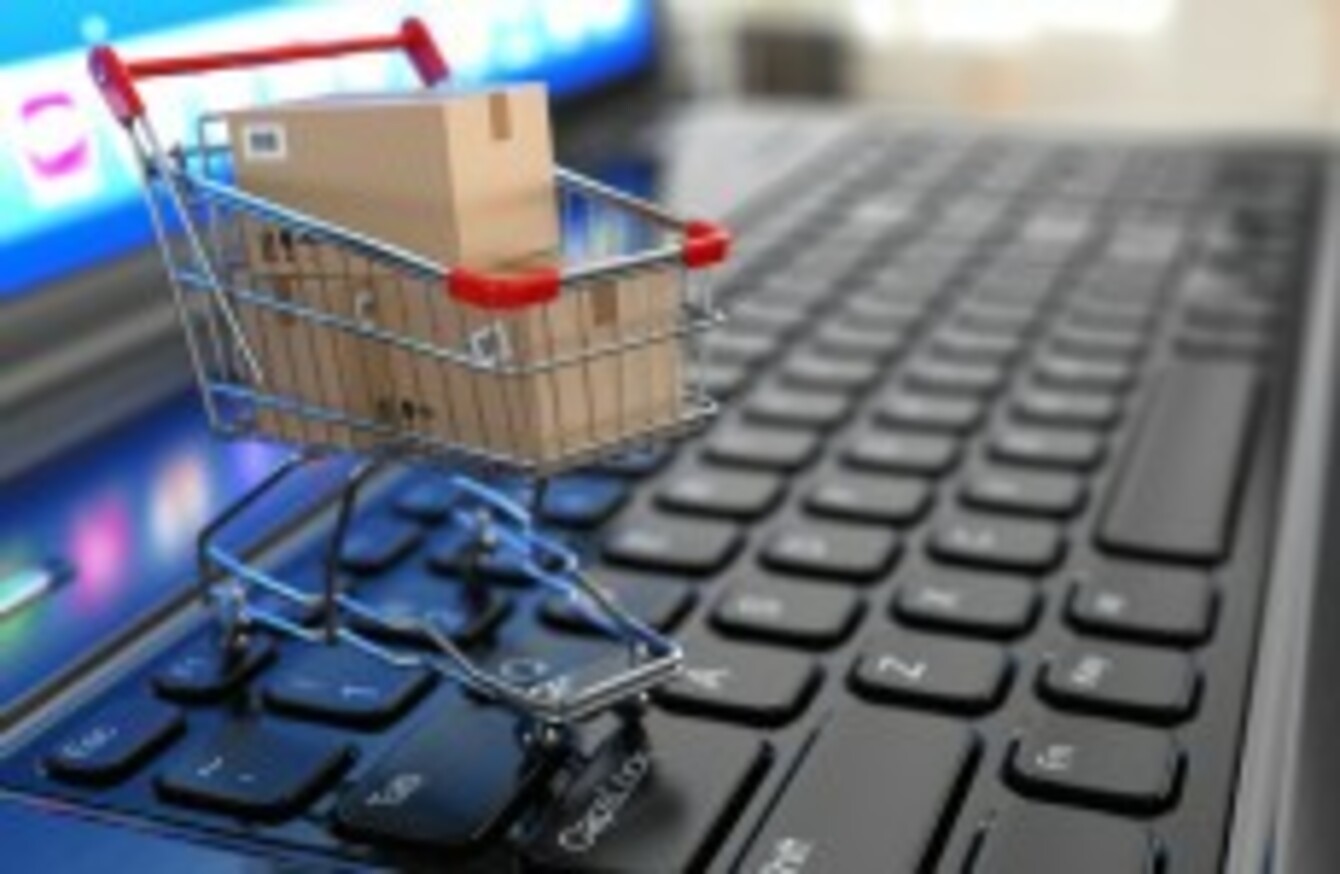 Image: Shutterstock
Image: Shutterstock
ONLINE SHOPPING BY Irish consumers has jumped by 51% in the last year.
A new study from digital research and marketing agency Wolfgang Digital shows that online spend has picked up across a variety of metrics, and is performing significantly better alongside traditional in-shop purchases, instead of displacing them.
Website traffic among the surveyed sites picked up by 30% on average, with revenue per visit up by 17%.
According to the report, the rise is driven by "simultaneous surges in the amount of time, and the amount of money, the Irish consumer is now spending online".
Retail websites led the way in the last quarter, with a 34% boost in traffic numbers and a 57% growth in online revenue when compared to the same period last year. It was also a good year for travel websites, which saw online sales grow by 42%.
Divergence
However, the Wolfgang report warns that digital sales can be a double edged sword, with losses for those who don't keep up with online trends extremely damaging.
While four out of five companies surveyed saw revenues grow, companies whose sales shrank did so by around 25%.
According to the report, the fast moving digital landscape means that businesses have "the opportunity to enjoy extraordinary returns or endure sharp losses…those who stay on the right side of the fast-paced rate of innovation are rewarded with extraordinary returns".
There is a digital marketing Darwinism evident here, and at its core is 'get smarter or get left behind'.
Wolfgang pointed out that the revenue growth seen in the online economy is around 25 times faster than the general economy, which the Central Bank predicts will expand by around 2.5% this year.
The survey covered websites with revenues in excess of €80 million, around 2% of the estimated €4 billion Irish e-commerce market. Participants included Harvey Norman, Lifestyle Sports, The Guinness Storehouse and the Cliffs of Moher.