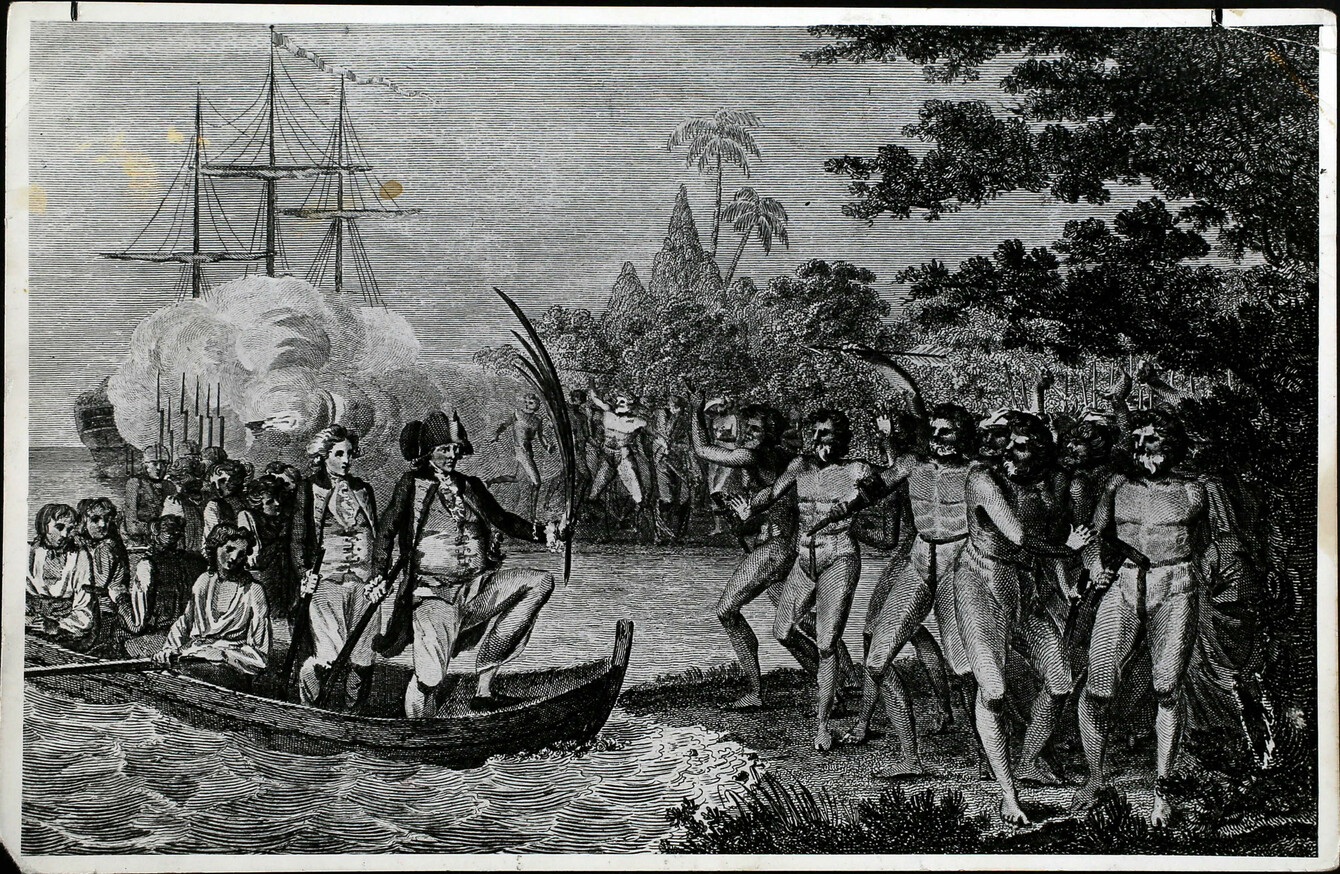 File photo
Image: Hulton Archive/Getty Images
File photo
Image: Hulton Archive/Getty Images
A SELECTION OF convict records telling the stories of Irish people sentenced to travel to Australia have been made available online for the first time.
The database from Ancestry.ie delves into some of the very petty crimes that would result in an effective life sentence in Australia.
These ranged from potato stealing, to shoe theft to stealing pigs from a farm. Included in the records if John 'Red' Kelly, the aforementioned pig stealer, who was the father of Australia's most famous outlaw Ned Kelly.
At the age of just 21 he was convicted for his crime and sentenced to time in Australia. He set sail on 7 August 1841 and landed in Tasmania on 2 January 1842.
Joe Buggy, genealogist at Ancestry.ie, told RTÉ's Morning Ireland: "These records are fascinating in the level of detail they provide about the particular people who were convicted.
One particular example that stands out for me is Alexander Humphreys, from Co Fermanagh. He was born in the early 1800s. He was convicted of stealing potatoes to feed his family. This was before the Famine. He was given a seven-year sentence then and sent off to Australia away from his wife and children.
Buggy said that because of the distance between Ireland and Australia these people convicted "generally weren't coming home". It is for this reason that people may be able to trace ancestors who moved to Australia roughly 200 years ago, he said.
Another story featured in the collection is that of two shoplifting sisters, Ellen Howard and Rose Connolly, who were both sentenced within a few months of each other.
In their documents Ellen is described as ruddy and freckled "had dark brown hair. Mark of burn on lower part of left side of her cheek. Nail of forefinger of left hand disfigured." Rose is described as "sallow and pockpitted. Has brown hair. Mark of a burn on her left hand. Two scars on the back of her left thumb."
Buggy said some older records may not contain as much information about women as they do about men, but "these records don't discriminate in that way".
"For small, trivial crimes they were sent far away from their friends and families.
It just gives an unbelievable insight into what life was like for people in the 1800s before the Famine.
You can view the Australian convict collection here.