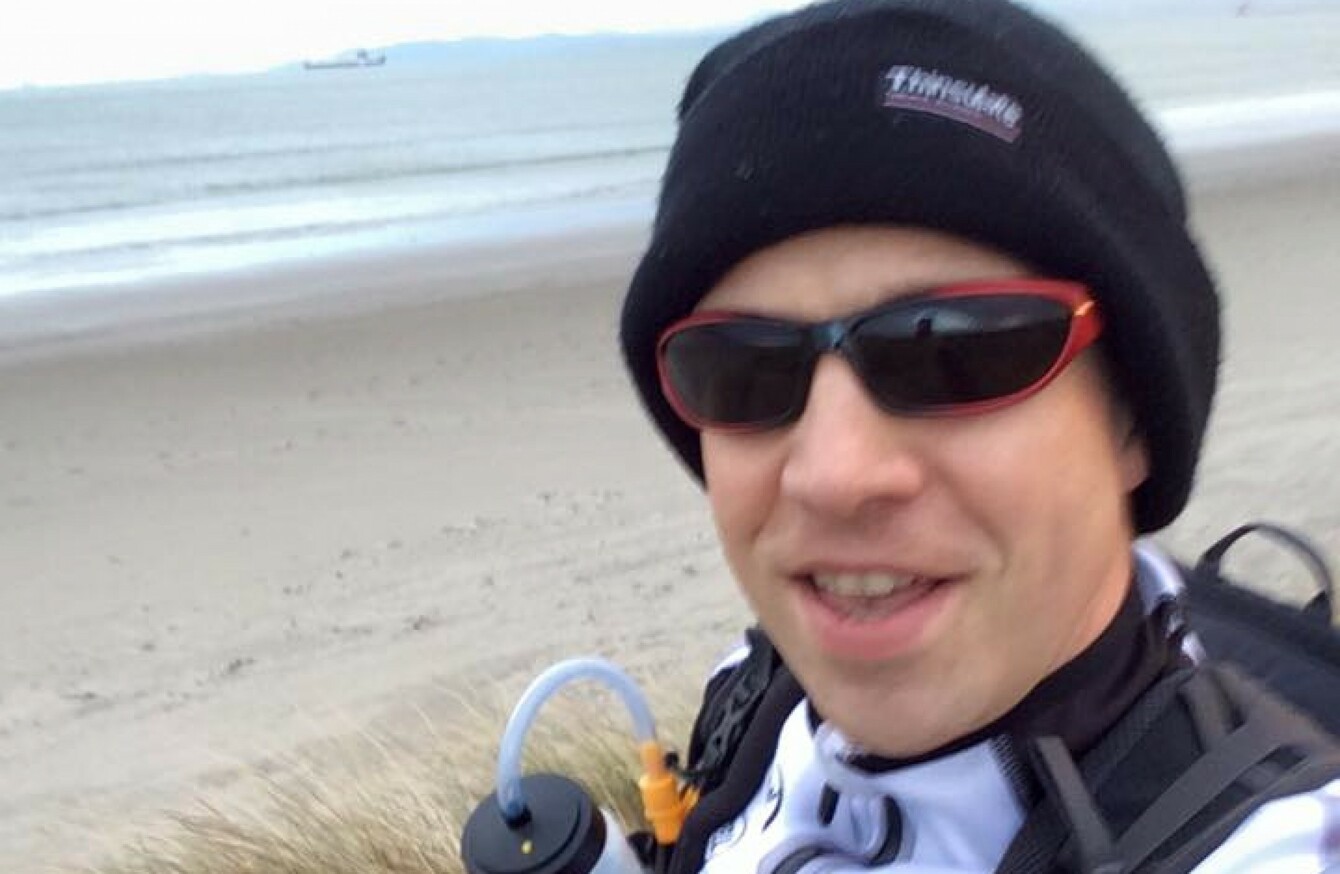 Image: Will Mullin/Facebook
Image: Will Mullin/Facebook
AN IRISH DAD is set to take on the toughest race in the world.
Next month, Will Mullin will be heading to Sahara desert to take on the Marathon Des Sables, a punishing 257 kilometre run under the heat of the North African sun.
Most remarkably, he will be required to complete the distance in only six days – meaning his daily distance will work out at just under what an ordinary marathon would be.
Speaking to TheJounal.ie, Mullin said:
This is the first ever run of this kind that I've done. I've done 35 marathons, but I've never done more than a marathon distance. I've never done a multistage race like this.
The 35-year-old will need to endure fiercely variable temperatures, which can at times go as high as 48C during midday, and fall down as low as -4C at night.
This year's event, starting on 10 April will be the longest in the race's 30-year history.
To prepare for this Mullin has been running marathon distances at night through the Curragh. As he puts it, this is to acclimatise to "running when the body doesn't want to".
"I am scared," he says, "There are so many things that could go wrong."
I'd like to think now that I've thought about all of those things at this point though. Hopeful is a word you might use!
In fundraising for the run he has managed to raise €20,000 for Biobank Ireland, a charity involved in cancer research through building a biobank network of cancerous tissues.
Mullin is fundraising for the charity as both his parents are cancer survivors, with his dad benefiting from a drugs that had been developed thanks to biobanking.
The Marathon Des Sables first took place in 1986 by Patrick Bauer – a French concert promoter who first completed a 350 km distance in 1984.
Thinking about having a go yourself? Here is what you need to know about the self-proclaimed 'toughest footrace on earth'…
Source: MARATHON DES SABLES/YouTube
You can find out more about Mullin on his Facebook page here and about Biobank Ireland on their website here.