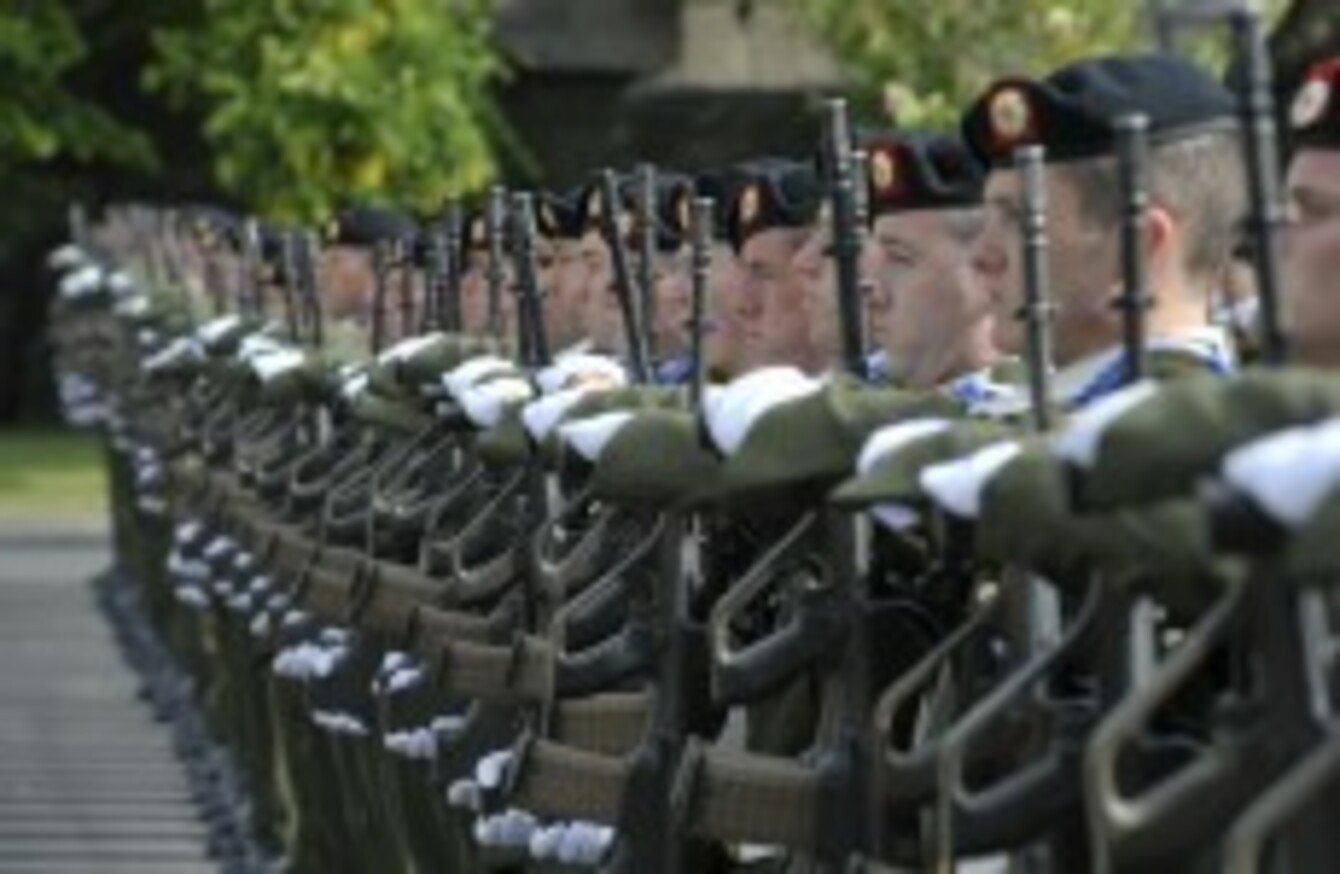 File photo
Image: Sasko Lazarov/Photocall Ireland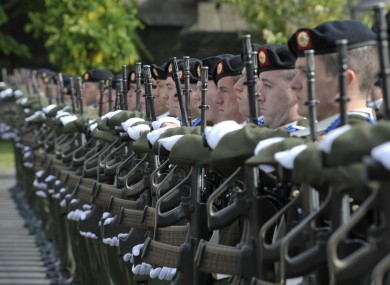 File photo
Image: Sasko Lazarov/Photocall Ireland
A TOTAL OF 436 Irish soldiers are celebrating St Patrick's Day in 15 different countries on 12 different peace missions across the world this weekend.
Members of the Irish Defence Forces are stationed in, among other countries, Congo, Afghanistan, Kosovo and south Lebanon and have already been partaking in various events to mark St Patrick's Day this weekend.
In Kinshasha, Irish members of the UN's stabilisation force in the Democratic Republic of Congo were presented with shamrock last Friday by the commander of the force, Lieutenant General Chander Prakash from India.
The Irish contingent also hosted a night of traditional music for invited guests to mark the occasion and the senior Irish officer from Kilkenny, Commandant Noel Maher, is expected to lead a póc fada competition this weekend.
In the Afghan capital Kabul, seven members of the Defence Forces serving with the NATO mission are celebrating St Patrick's Day with a remembrance ceremony and dinner.
Shamrock will be blessed by the UK and UK military chaplains and a minute's silence will be held to remember all Irishmen and women who have died in the past wars or on service with the UN.
Wearing the shamrock
In Kosovo, the 12 members of the Defence Forces celebrated St Patrick's Day on Friday with a shamrock parade. There was a traditional food and drinks reception hosted for senior Irish officer, Colonel Daniel Murphy, afterwards.
The OSCE mission to Bosnia and Herzegovina celebrated St Patrick's Day in Sarajevo last week with a shamrock presentation for mission members followed by a function with special guest, Kieran Dowling, the Irish ambassador to the region.
The majority of Irish troops serving abroad are stationed in Camp Shamrock in south Lebanon where troops celebrated St Patrick's Day with a special mass and a blessing of shamrock by the chaplain to the 107 IRISHFINN battalion.
Members of the 107 IRISHFINN also participated in a fun run in aid of the St Vincent de Paul before a special lunch of Irish stew was eaten. Troops from the 107 infantry battalion are drawn mainly from the west and north west of Ireland.
"Irish Military Personnel serving overseas for St Patrick's Day will proudly wear shamrock this weekend across the globe with their minds firmly set on home," the Defence Forces said in a statement.
Lieutenant General Sean Mc Cann said: "As Chief of Staff, I have seen at first hand the commitment, sacrifice and professionalism of you, our men and women deployed overseas.
"Your work in the cause of peace, far from home, remains a tangible manifestation of our shared values of patriotism, integrity and dedication to service on our National Day. Go n'eirí an t-ádh libh ar Lá Fhéile Phadráig."