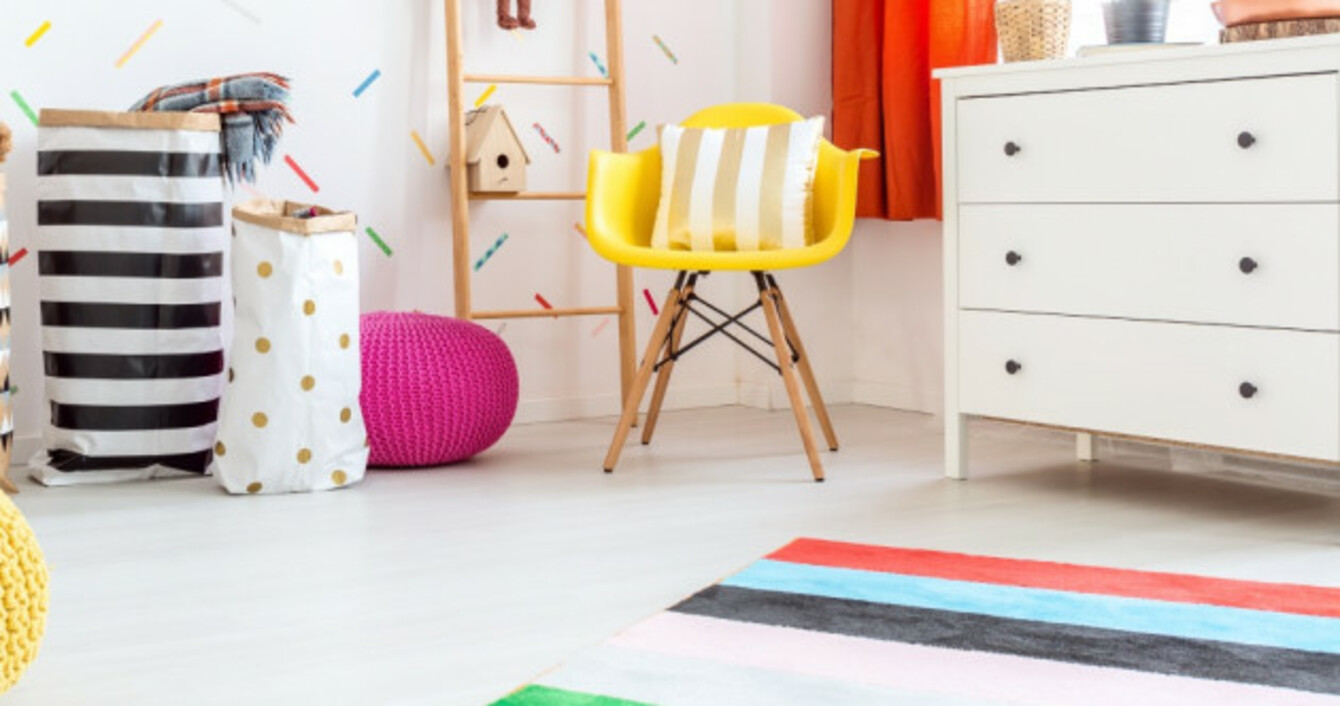 Image: Shutterstock
Image: Shutterstock
NO LONGER DO you need to trawl intimidating design showrooms to find interiors to suit your style.
The high street is full of homewares of all kinds – you can browse cushion covers as you shop for a new outfit at H&M, Dunnes Stores or Zara, or find budget-friendly dupes of high-end products at retailers like Homesense.
But which are the high street homewares lines that rate the highest with interiors insiders? We asked some of Ireland's top designers for their favourite products currently available on the high street…
1. Folding tray table from Considered by Helen James at Dunnes (€50) – Elaine Regan and Claire Price
Regan and Price, founders of HouseEdit.ie, love the designed-in-Ireland Considered range at Dunnes — and bonus points for the convenience of adding an interiors browse after your weekly shop.
We try to mix high-end and high street homewares when styling our clients' homes. The offering at Ireland's own Dunnes Stores can very often be taken for granted, but we're a fan of the ongoing collaborations with Irish designers. On our weekly shop, we often come across something unexpected and gorgeous that ends up in the basket.
Considered by Helen James is a wonderfully understated line that's sure to suit most styles and is budget-friendly. Along with the orange folding table, we love the gorgeous Luan Rug and the stunning Gobi Chair.
2. Zebra print bowls at Homesense (varying prices) – Elaine Verdon
Elaine Verdon of Leo & Cici reminds us that sometimes not having a lot of duplicates for sale is a good thing. HomeSense only carries a limited number of each item, meaning you're not likely to see it in a friend's house next week – but you also need to keep an open mind, as you may not always find the exact item you've spotted online.
What I love about Homesense is that it offers a number of eclectic and unique pieces at very affordable prices. It's a great place to head to if you're looking to style your home – I love the zebra bowls below, for example.
The stock is constantly changing, so it's worth popping in regularly as you never know what you'll find! It can be a real treasure trove. Another bonus is there's not a mass volume of any one item, so you can ensure you don't have the same interior bits as everyone else.
3. Brera armchair at Meadows & Byrne (€495): Jackie Carton
Jackie Carton, of Style My Room, is an avid checker of the Meadows & Byrne email newsletter – handy for staying up to date with sales and offers.
My go-to store for homewares is Meadows & Byrne. Prices are high but there are always bargains to be had if you stay updated with sales and discounts by signing up to the email list. From placemats and napkins to candleholders and dinner sets, they have stunning ranges to add a designer touch. I find the range of cushions and throws easy to mix into interior schemes and of great quality.
I used the Brera armchair in a recent project, and I also love the Aspen console. With its brushed brass handles and dark oak finish, it's a versatile piece and very suited to current interior styles. 
4. Scatterbox Moonstruck Charcoal Cushion at Harvey Norman (€55): Sally-Anne Bennett
Sally-Anne Bennett of The Interior Society puts Harvey Norman in her top five high street brands for homewares.
The selection of cushions and throws is excellent at Harvey Norman. Lush, jewel velvets are always a winner, and there are always plenty to choose from. Some are Irish made, like the beautiful Scatterbox range – I love this charcoal cushion.
5. Flowerpot with golden base from Zara Home (€45.99): Lisa Marconi
Lisa Marconi of Dust.ie turns to Zara Home online for plant pots and accessories like rugs at reasonable prices.
This pot is one of my favourite items on Zara Home at the moment – and it's currently on sale, down to €29.99. There's also generally an endless array of cushions that are very reasonably priced and they have really easy to navigate and well-updated website which is great if you don't have time to go into the store. 
6. Classic Mattress Topper at The White Company (from €130): Moya Farrell
Designer Moya Farrell of Avenue Interior Design relies on The White Company for higher quality pieces that last.
This is quite unglamorous, but really for me the home is about being comfortable in our everyday lives. That is why I absolutely love these mattress toppers. What is more satisfying than a good night's sleep? 
The quality of bed linen at The White Company is amazing and, although not cheap, it lasts decades and you can tell the superior quality.