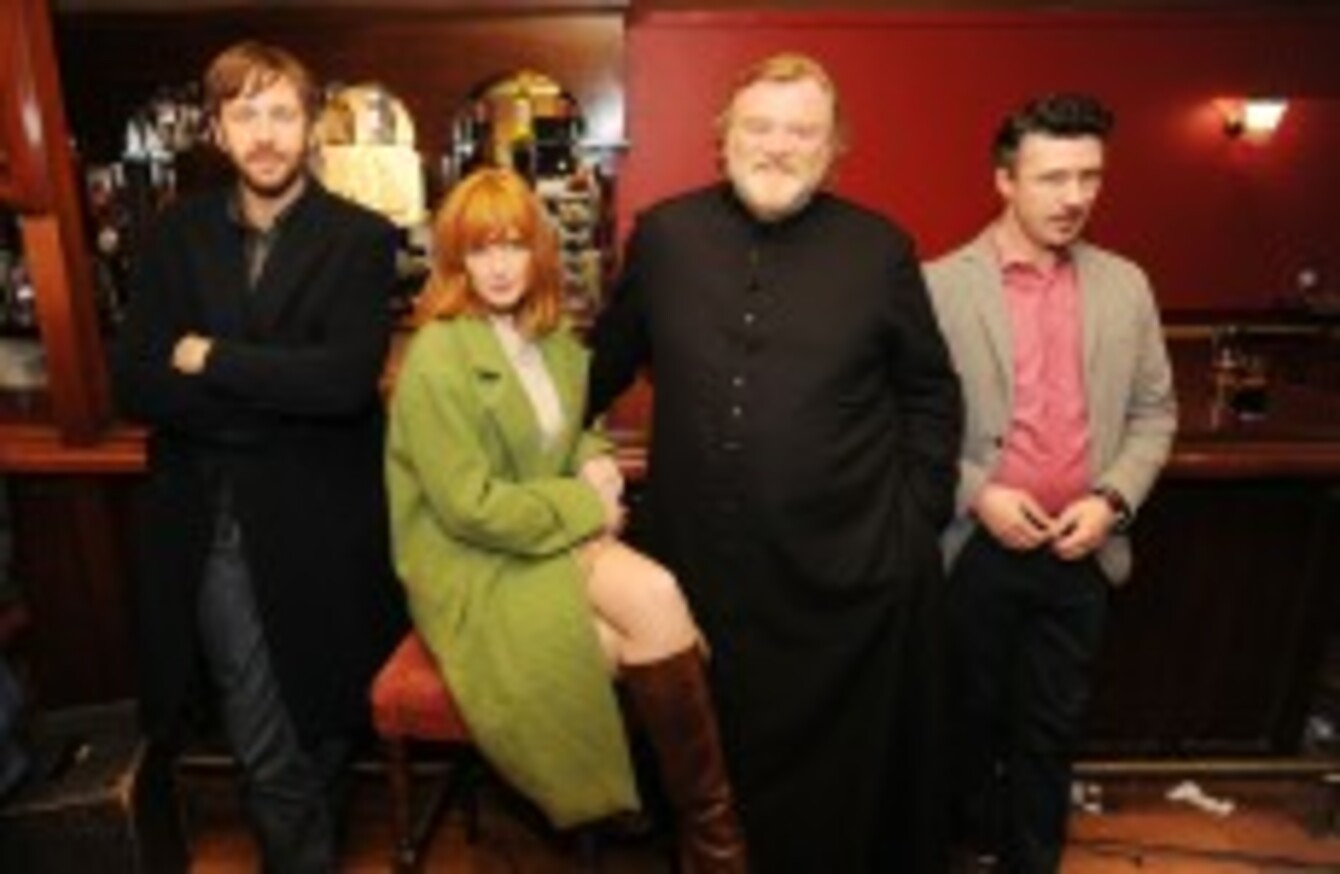 The stars of Calvary: Chris O'Dowd, Kelly Reilly, Brendan Gleeson and Aidan Gillen
Image: Sasko Lazarov via Photocall Ireland
The stars of Calvary: Chris O'Dowd, Kelly Reilly, Brendan Gleeson and Aidan Gillen
Image: Sasko Lazarov via Photocall Ireland
TWO IRISH FILMS will rub shoulders with Hollywood's elite after being picked to show at the Sundance Film Festival.
The new film from the director of The Guard, John Michael McDonagh, will look to replicate the success of its predecessor at the Utah film festival, which has become one of the most important stops for independent movies in recent years.
Calvary, which was shot in Dublin and Sligo, sees McDonagh teaming up again with The Guard star Brendan Gleeson. He is joined by Chris O'Dowd, Aidan Gillen and Kelly Reilly.
Gleeson's son Domhnall also appears in the black comedy, which sees a "good priest tormented by his community".
Domhnall is also a star of the other Irish film going to Sundance.
He stars alongside Kerry's own Michael Fassbender and Maggie Gyllenhall in Lenny Abrahamson's comedy Frank, which was shot in Dublin and Wicklow.
The comedy from the director of the acclaimed What Richard Did sees the younger Gleeson play an aspiring musician who joins a pop band.
The chief executive of the Irish Film Board, James Hickey, said that the selection of the two films represented good news for the industry.
"Both Frank and Calvary showcase the excellent work happening right now in the Irish industry and they include a world-class line-up of Irish stars including Michael Fassbender, Brendan Gleeson. Chris O'Dowd, Domhnall Gleeson, Aidan Gillen and Killian Scott.
It is a very positive start to 2014 for the industry and a great representation for Ireland internationally.