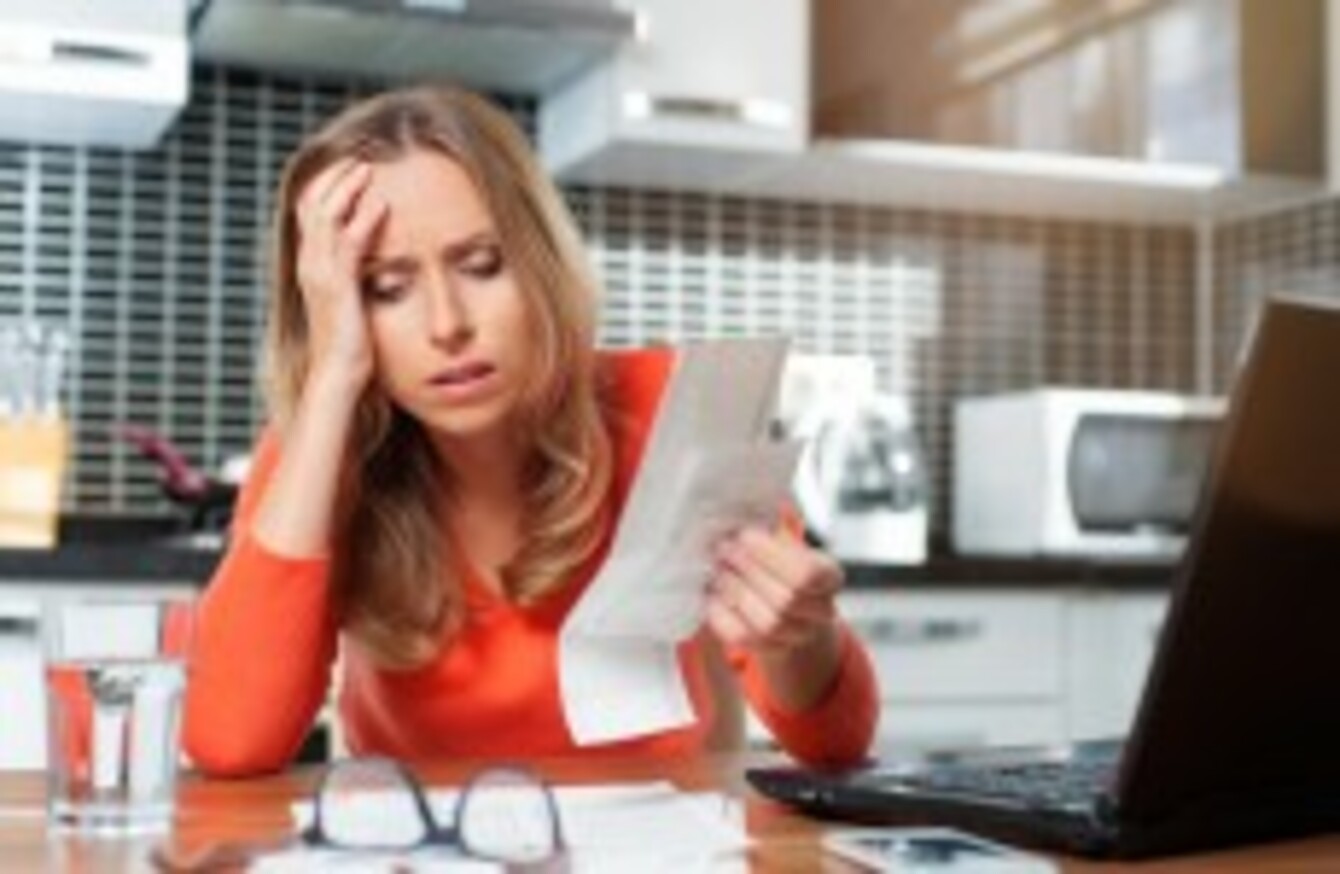 Image: Shutterstock/Kudla
Image: Shutterstock/Kudla
THE SUGGESTION THAT local councils should supplement distressed mortgages is just one of many being made by homeowner's body the Irish Mortgage Holders Organisation (IMHO) in order to ease Ireland's housing arrears crisis.
The organisation has proposed a number of reforms in a six-page submission to the Department of Finance, a copy of which has been seen by TheJournal.ie.
Currently, there are 37,778 cases of mortgages in arrears of greater than two years across Ireland.
Most of the measures proposed to combat Ireland's debt crisis have stagnated at best, with the courts currently receiving an average of 800 repossession proceedings into the system on a monthly basis on top of the 8,000 that are already outstanding.
From this point of view, the IMHO's submission to Michael Noonan contains three proposals that they say will kickstart the fight against mortgage insolvency:
That split arrears mortgages be introduced involving local authorities – so of a monthly repayment of say €750 the local council might pay €450 – this is justified as being some distance less than the rent supplement a council would have to pay if the borrowers ended up in social housing.
Replacing the current Mortgage-to-Rent (MTR) scheme with a Mortgage-to-Lease (MTL) scheme. The original scheme has been in place for three years but has only seen take-up of about one tenth the volume expected. That scheme is so 'riven with bureaucracy' that no-one will go for it. The MTL scheme would remove much of MTR's red tape and bring upwards of 1,000 unsustainable mortgages back from the brink.
Reform of Ireland's insolvency rules. Particulars here include reducing the involvement of the courts, the waiving of VAT, and the reduction of the term of bankruptcy from three years to one. 
#Open journalism No news is bad news Support The Journal

Your contributions will help us continue to deliver the stories that are important to you

Support us now
A 'cluster cock up'
Speaking to TheJournal.ie, David Hall, director of the IMHO, describes the Irish government's efforts to alleviate the crisis as 'the greatest cluster cock up ever'.
"It's actually quite an achievement to make such a mess of things," he says.
The four cornerstones, they being mortgage resolution targets (MART), insolvency, reducing bankruptcy from 12 to 3 years, and the MTR scheme – they've all failed utterly.
That's what happens when you get housing agencies and bankers to design such a system and don't consult the people who are actually experiencing adversity – it couldn't be more dysfunctional.
As for MTR, when you have myself and bankers in agreement you know you're dealing with an unmitigated disaster.
When asked how he sees his proposals faring with Michael Noonan, Hall suggests things are starting to move very quickly, although whatever solutions the government come up with will be fueled by a lot of different stakeholders.
"One thing you know is that this is urgent – we met with finance two weeks ago and we were given a week to get our proposals through," he says.
There's an election on the way – whatever announcement is made on this is going to be huge politically, easily as big as Irish Water.
There's a couple of hundred thousand people affected by this across the country who've had to listen to lies saying they 'can pay, won't pay' for too long.
Whatever decision is made, at least it will finally take those in crisis out of the limboland they've been living in for years now.