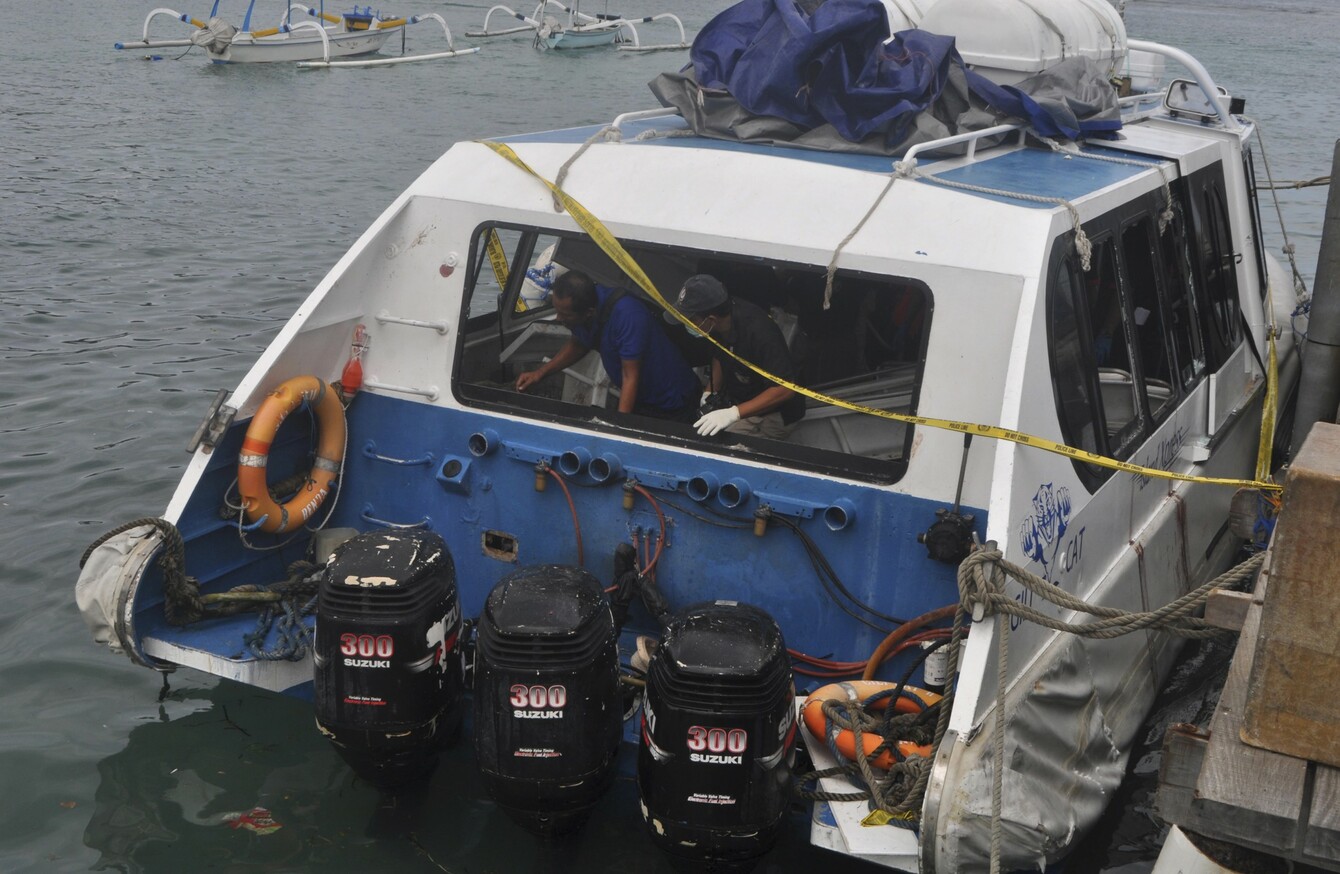 TWO IRISH CITIZENS were on board a boat in Bali that was hit by an explosion today.
However, there are no immediate concerns for their wellbeing.
The Department of Foreign Affairs told TheJournal.ie that it is aware of the incident but has had no requests so far for consular assitance.
"We have no immediate concern for any Irish citizen," said the spokesperson. "We are available to assist as required."
A German woman was killed and about 20 other people were injured in the explosion, which took place on a speedboat that was ferrying them from the Indonesian tourist island of Bali to neighbouring Lombok, AP reports.
Karangasem district police chief Sugeng Sudarso said the Gili Cat 2 fast boat had about 40 people including crew on board. He said all the passengers have been evacuated and the injured are being treated at a local medical clinic.
The cause of the explosion was unclear. It occurred after smoke was seen billowing from the engine, Sudarso said.
Ferry accidents are common in Indonesia, a sprawling archipelago made up of thousands of islands where regulation of boat services is often lax.
Sudarso said the explosion, which occurred when the boat was about 200 metres from the port of departure, shattered its rear windows and upended seating.
"We are still questioning the boat captain while a forensic team is examining the scene to find of cause of the explosion," he said.
One of the passengers died from bad injuries after being hit by boat debris that also caused injuries to others.
Aside from Germany and Ireland, a manifest showed that passengers were from several other countries, including Britain, France, Italy, Portugal, and Spain.
- Additional reporting Aoife Barry