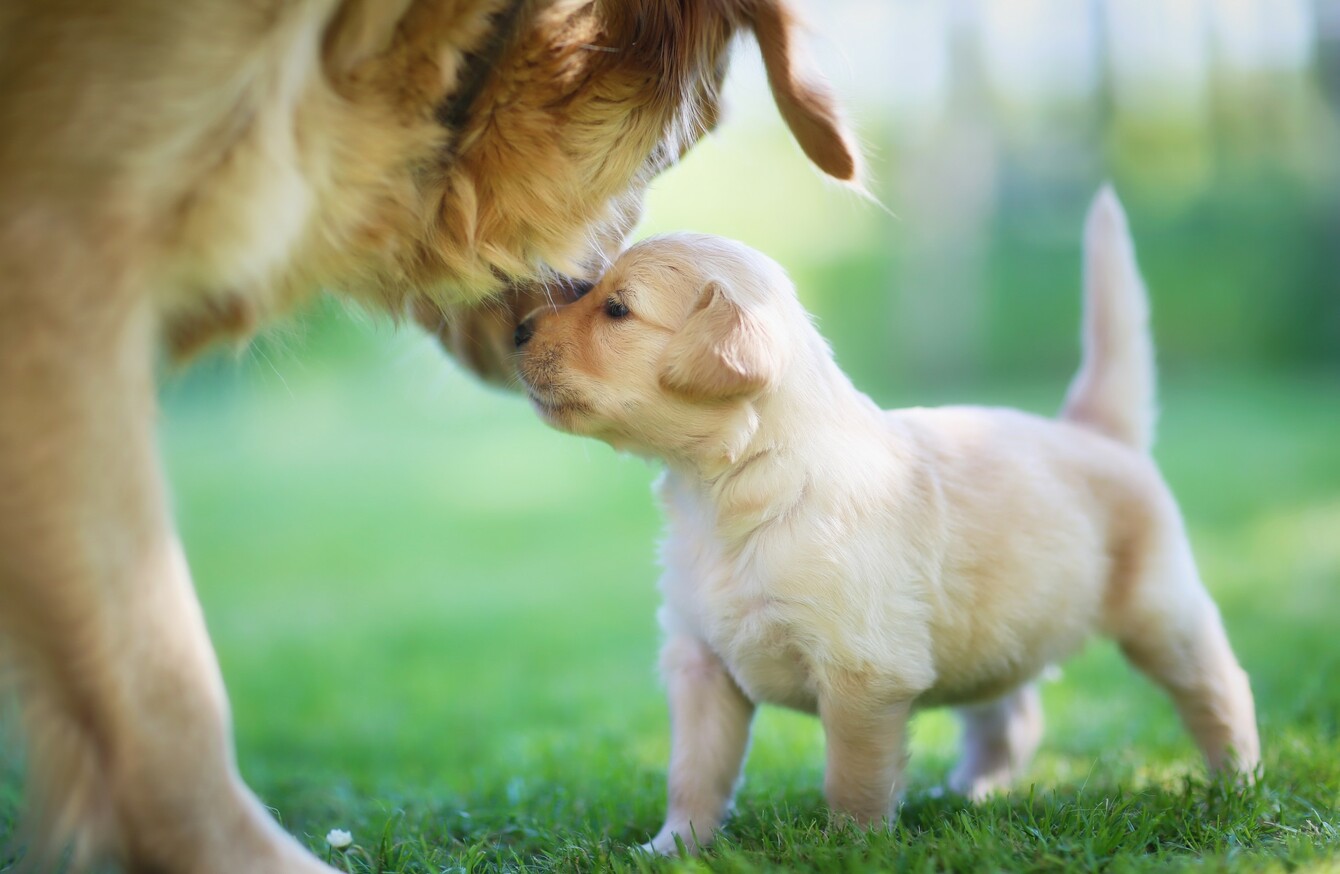 Image: Shutterstock/Mikkel Bigandt
Image: Shutterstock/Mikkel Bigandt
IRELAND IS THE "puppy farm capital of Europe" with illegal dog breeding taking place on an industrial scale.
While there are 895 registered puppy farms in Britain producing around 70,000 puppies a year – official figures show there are 73 registered puppy farms in the Republic of Ireland producing at least 30,000 dogs a year.
On average, that's 410 puppies for every registered puppy farm in Ireland compared to 78 per farm in Britain.
Welfare organisations are warning that some farms have more than 500 breeding bitches. The DSCPA said it should be limited to 10 or fewer.
In some cases, people have no idea that they are buying from a puppy farm when they buy their dog.
One couple told TheJournal.ie that they bought their dog with the best of intentions and only considered afterwards that the owners did not live in the house where they collected the dog from.
Suspicions were raised when friends of theirs noticed the same address being used when they were looking to buy a dog of a different breed.
Of the 150 puppies seized at Irish ports over the past two months, most were so-called "designer breeds" such as Beagles, Bichon Frises, French Bulldogs or King Charles Spaniels.
Many puppies are sold online for a quick profit and often raised without proper care, love or attention and sold to unsuitable households. The ISPCA warn that:
These animals often end up being unwanted, abandoned and destroyed each year – due to behavioural issues or simply because they are just not the right type of puppy or dog for the family.
"If you decide to buy a puppy online, check the website complies with IPAAG Minimum Standards."
How to make sure you don't buy your dog from an illegal farm 
The ISPCA recommends asking a local vet if they know any reputable breeders or to contact the Irish Kennel Club for advice.
#Open journalism No news is bad news Support The Journal

Your contributions will help us continue to deliver the stories that are important to you

Support us now
"They will be able to point you in the right direction for the breed you are looking for, from maltese or shih tzu to labradors and beyond."
Once you have found a dog that has a temperament and requirements that are suitable for your lifestyle and environment, the Irish Pet Advertising Advisory Group (IPAAG) has the following advice:
When buying a puppy, you should see the puppy interacting with its mother and check that the facilities are clean and the litter appears alert and healthy
You should be able to handle the puppies freely under supervision
Make sure your puppy is old enough to leave its mother – at least 8 weeks old
If your chosen dog does not originate from the place of purchase, ask where it came from and try to obtain its previous history
Always ask for a copy of its medical records, including vaccination certificate and records of worming and flea treatment
For pedigree puppies, ensure that the Irish Kennel Club registration papers and the parents' hereditary disease screening certificates, where appropriate, are in order
Check with the Kennel Club that the breeder is an Irish Kennel Club Assured Breeder before purchasing a puppy.
It added that if you are looking for a specific breed, the Irish Kennel Club can also direct you to breed rescue organisations.
The ISPCA also recommends contacting your local animal rescue centre.
Additional reporting by AFP.