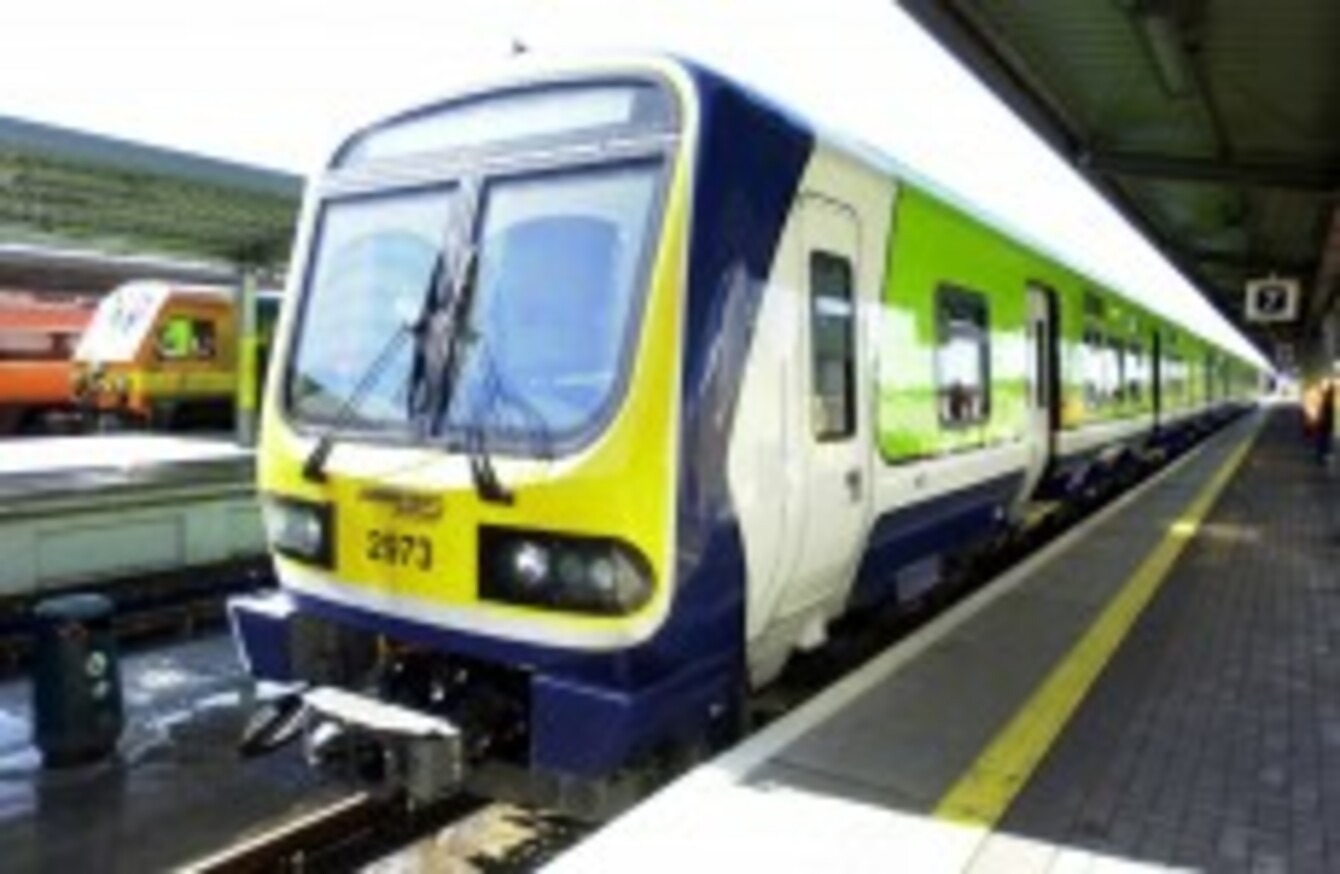 Image: Leon Farrell/Photocall Ireland
Image: Leon Farrell/Photocall Ireland
STAFF AT IRISH Rail who are members of the NBRU union could end up balloting for industrial action – up to and including strike – if proposed pay cuts at the company go ahead.
The National Bus and Railworkers' Union (NBRU) had earlier withdrawn from talks as it said that "no serious attempts" were being made to address concerns of its members.
The union had accepted an invitation to the talks after its members earlier rejected a Labour Court recommendation over pay cuts, redundancies and restructuring at the company.
The proposed cuts at Irish Rail would be temporary and last for 25 months.
The NBRU had been calling for staff to receive a dividend for achieving €37 million worth of savings at Irish Rail since 2008, and to draw up a framework "for a future sharing of savings".
The union had earlier said that it would not ballot for industrial action – but this has now changed.
Up to and including strike
Speaking to TheJournal.ie today, Dermot O'Leary of the NBRU said that a ballot was not set in stone, but if the company announces at the end of this week that it will bring in the proposed cuts, a ballot will take place.
He said the ballot would be for "industrial action up to and including an all-out strike".
The union believes the railway service is underfunded and that the Government subvention is "back at 1998 levels".
SIPTU members have been balloting on the cost-saving measures, and the ballot is due to be counted on Friday of this week.
It is believed that SIPTU workers will back the measures – but if the NBRU goes on strike, SIPTU workers are unlikely to pass their picket lines.
Irish Rail has previously warned that the failure to implement cost-saving measures will result in redundancies and the closure of some lines.
Minister for Transport Leo Varadkar said earlier this year that strike action was "the last thing anyone wants to see".