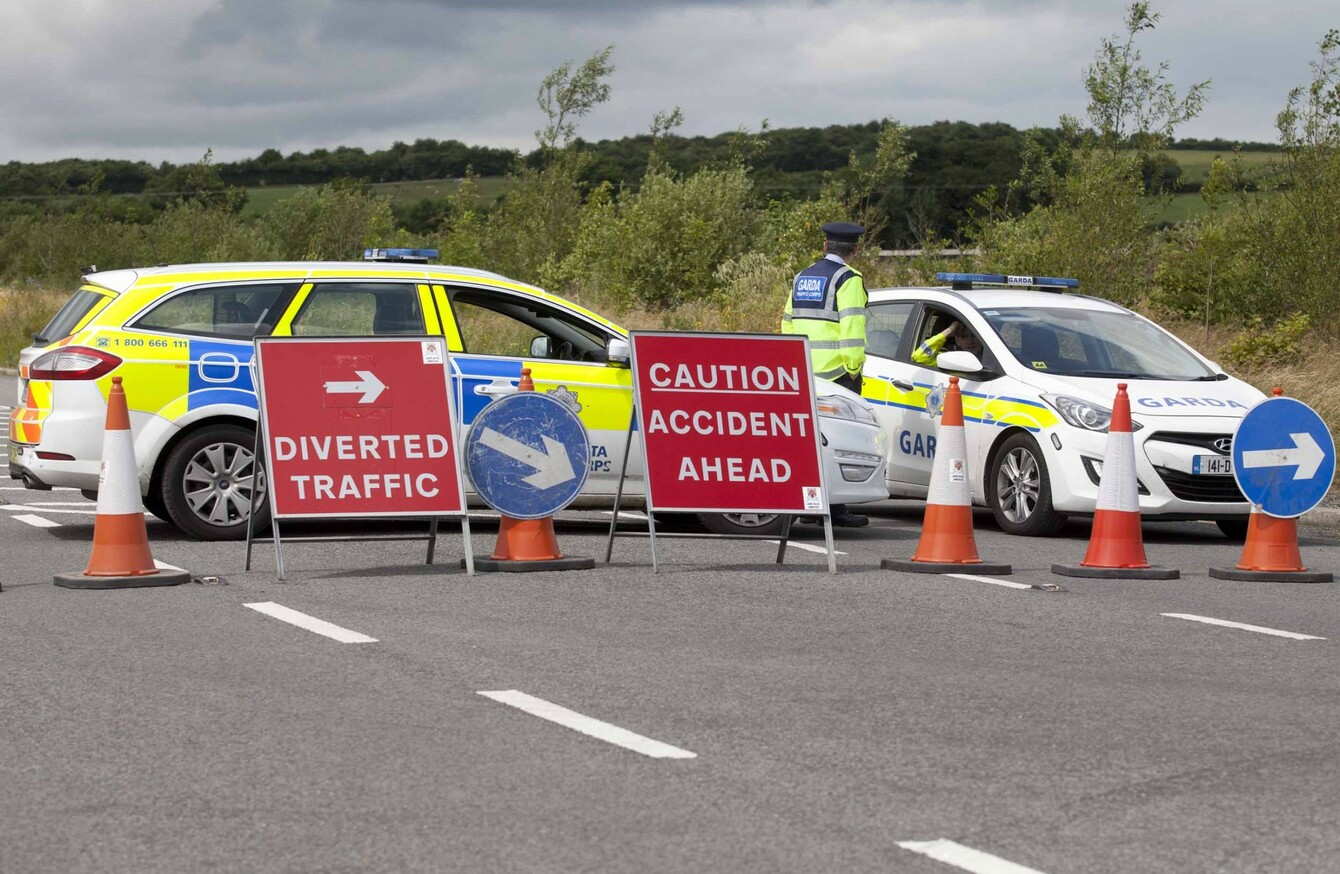 File photo
Image: Eamonn Farrell/Rollingnews.ie
File photo
Image: Eamonn Farrell/Rollingnews.ie
THE ROAD SAFETY Authority (RSA) and gardaí are urging people not to drink and drive ahead of the New Year celebrations, as figures show there has been an extra 25 deaths on the roads this year compared to 2015.
In total, 187 people have died on Irish roads so far in 2016. This is an increase of 15% on last year.
Minister for Transport Shane Ross said the government is "determined to do all it can to reverse the increase in road casualties witnessed this year".
Since Christmas and New Year, an anti-drink driving campaign was launched by gardaí and the RSA at the beginning of December, there has been 738 people arrested on suspicion of driving under the influence.
This is a 34% increase on the 549 arrested for the same offence during December 2015.
There was a total of 46 drivers arrested on suspicion of drink driving on New Year's Day 2016, and the gardaí are reminding every driver to be safe over the next few days.
Assistant Commissioner Michael Finn said: "Tragically, there has been two fatalities over the past seven days, a motorcyclist on Christmas day and a driver on St Stephen's Day. In addition there were 14 drivers arrested on suspicion of intoxicated driving on Christmas Day.
After all the appeals and media focus on this area, it is bitterly disappointing that some drivers took that risk with their and others lives, when they should have been enjoying the day with friends and family.
"We again appeal to drivers to be responsible and to never, ever drink and drive."
Minister Ross added that the new Road Traffic Act 2016, recently signed into law, would introduce a series of reforms that will go some way to improving road safety in the coming years.
This includes new measures to deal with drug driving, uninsured drivers and a new optional 20km/hr speed limit in built-up areas.
RSA Chairperson Liz O'Donnell said: "The new Road Traffic Act 2016 and the implementation of its life saving measures will also be hugely important to reversing the upward trend.
"However, this does not absolve individuals from their need to take greater personal responsibility for their actions when using the road."