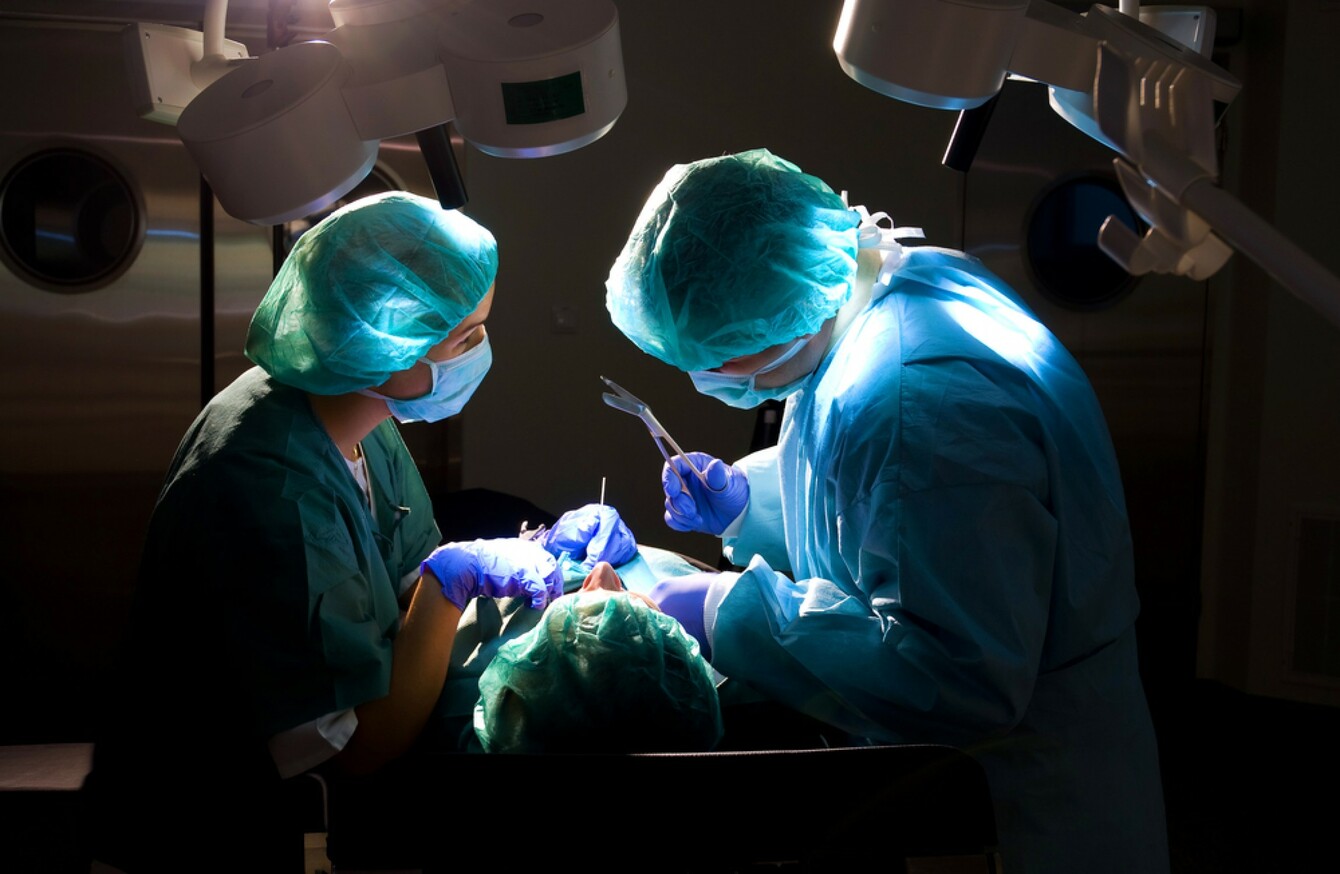 Image: Shutterstock/Gergely Zsolnai
Image: Shutterstock/Gergely Zsolnai
LAST MONTH, MORE than 2,000 surgeries were cancelled at hospitals across the country, according to figures released by the HSE.
Of the 2,876 surgeries, 467 were cancelled at Galway University Hospital alone, representing the highest number of cancellations anywhere else in the country.
This compares with 157 cancellations at Tallaght Hospital in January, and 112 cancellations at St James's Hospital.
Throughout 2016, Galway University Hospital, St James's Hospital, Mayo General Hospital, and Mercy University Hospital Cork were the hospitals with the highest rates of cancellations – three of these are located on the west coast.
In their figures, the most common reasons for cancelled surgeries were because a patient or guardian cancelled the appointment, or the consultant or team cancelled.
At Tallaght Hospital for example, 766 patients/guardians cancelled their appointments, and 598 patients did not attend (out of 2,307 cancellations during 2016).
During 2016, guardians/patients cancelled 2,646 appointments at Galway University Hospital, while 665 were cancelled because there was no bed available (out of a total of 5,727 cancellations during 2016).
A large number of surgeries were cancelled because of a reason classed as 'other': at Mercy University Hospital, 887 surgeries were cancelled because of this reason.
Louise O'Reilly, a Sinn Féin TD who requested the figures, said that these were "real patients who need to be seen".
"They are languishing in often tremendous pain – they simply wouldn't be on these waiting lists if they did not require treatment."
Senator Trevor Ó Clochartaigh asked the Minister for Health to explain why far more surgeries are being cancelled in hospitals in the west than any of our other hospitals across the country.
"The total of 12,454 cancellations in the hospitals in the west is appalling," the Senator said.
"Particularly as these hospitals are all working together under the umbrella of the SAOLTA hospital group, which the government trumpeted as a new model of best practice to be rolled out nationwide. These figures certainly question the prudence of going down that route."
The HSE was contacted for comment.