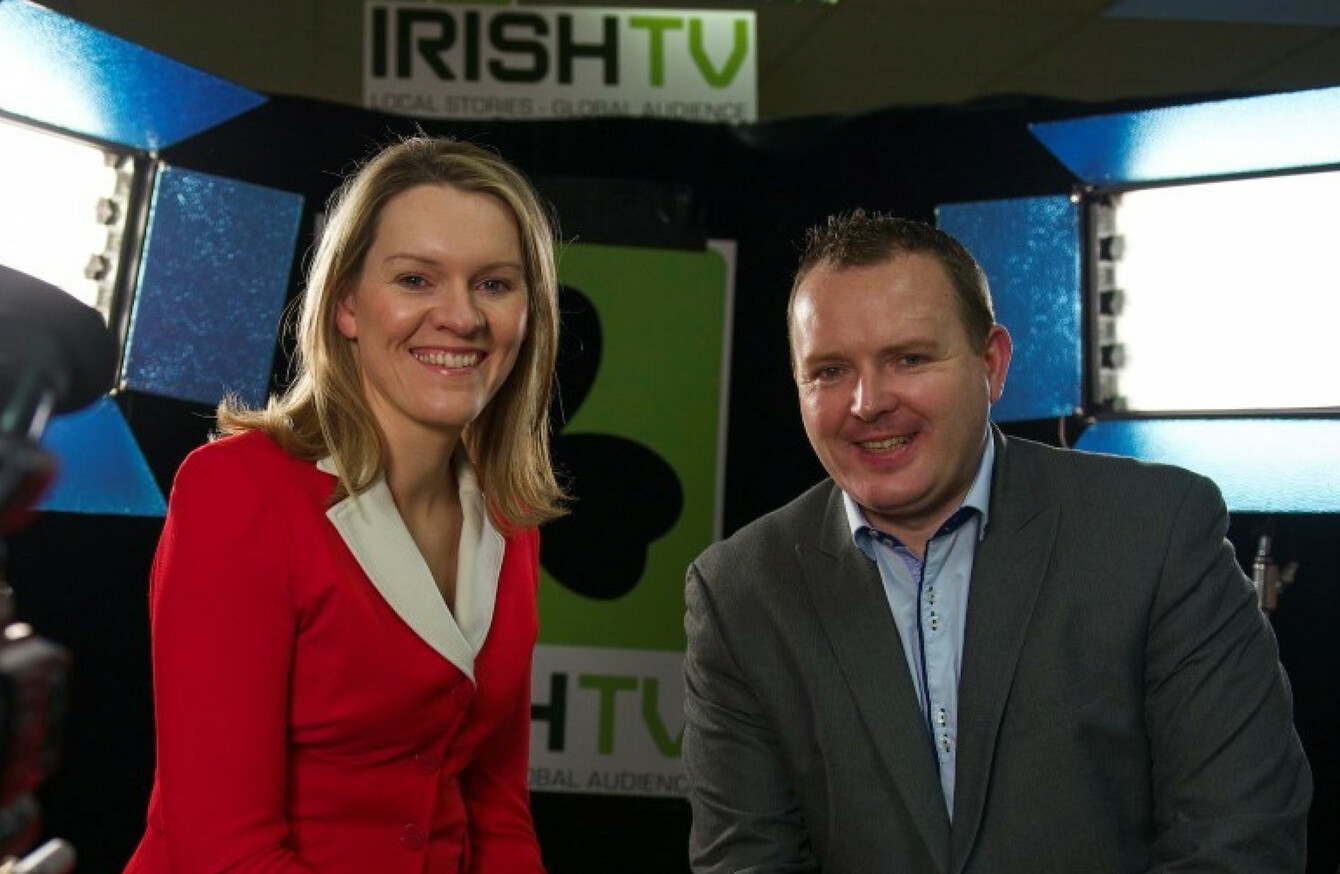 Image: Keith Heneghan/Phocus
Image: Keith Heneghan/Phocus
THE CORE BUSINESS assets and television channel owned by the now-defunct broadcaster Irish TV were snapped up for less than €200,000 last year.
In late 2016, Grant Thornton was appointed to oversee the liquidation of the Mayo-based television station after an order was made to wind up the business.
During the liquidation process, Irish diaspora publication the Irish Post announced its intention to acquire digital and intellectual property from Irish TV.
The sale, which included the station's business name, business databases, website domains, social media and extensive video content library, was subsequently approved by Ireland's competition watchdog.
Companies Registration Office filings for Teilifís Mhaigh Eo Teo, the main firm behind Irish TV, showed that €50,000 was paid for the Mayo-based station's "business assets" last year.
The documents also showed that the costs associated with the sale of these assets amounted to nearly €21,000, which left a net gain of €29,000 for creditors from the sale.
When the deal with the Irish Post was announced, Irish TV's liquidator stated the firm's Sky channel would be sold separately.
The liquidator's account showed that nearly €132,000 was made from the sale of the firm's TV channel. It is not known who bought the asset, and a spokeswoman for Grant Thornton said the company wouldn't comment on the liquidation process.
In total, €358,000 was generated from the liquidation last year, with nearly €45,000 generated from the sale of the company's vehicles. Some €155,000 was paid out last year, including €40,000 for legal fees and nearly €25,000 for employee entitlements.
Background
The station, which was founded in 2014 by husband and wife Pierce O'Reilly and Mairéad Ni Mhaoilchiaráin, was primarily funded by UK taxi millionaire John Griffin, who owned just under half of the company.
Griffin previously outlined very ambitious plans for the station and said he would spend "what it takes" to ensure the television station succeeded.
Before its application to wind up in December 2016, the station sought court protection from its creditors after Griffin withdrew his financial support. The businessman had put the bulk of a reported €15 million in investment into the company since it was set up.
The company sounded out new investors and consultancy firm KPMG was recruited to explore funding options for the station. However, the firm failed to secure a new investor to back the project amid mounting losses.
The station employed 150 staff in full-time and freelance roles over three different offices in Ireland, the UK and the US.
The most recent accounts for Teilifís Mhaigh Eo Teo, the main operating company behind Irish TV, show that it lost over €3.3 million in 2015, bringing accumulated losses at the time to €5.5 million.
Sign up to our newsletter to receive a regular digest of Fora's top articles delivered to your inbox.
Written by Killian Woods and posted on Fora.ie