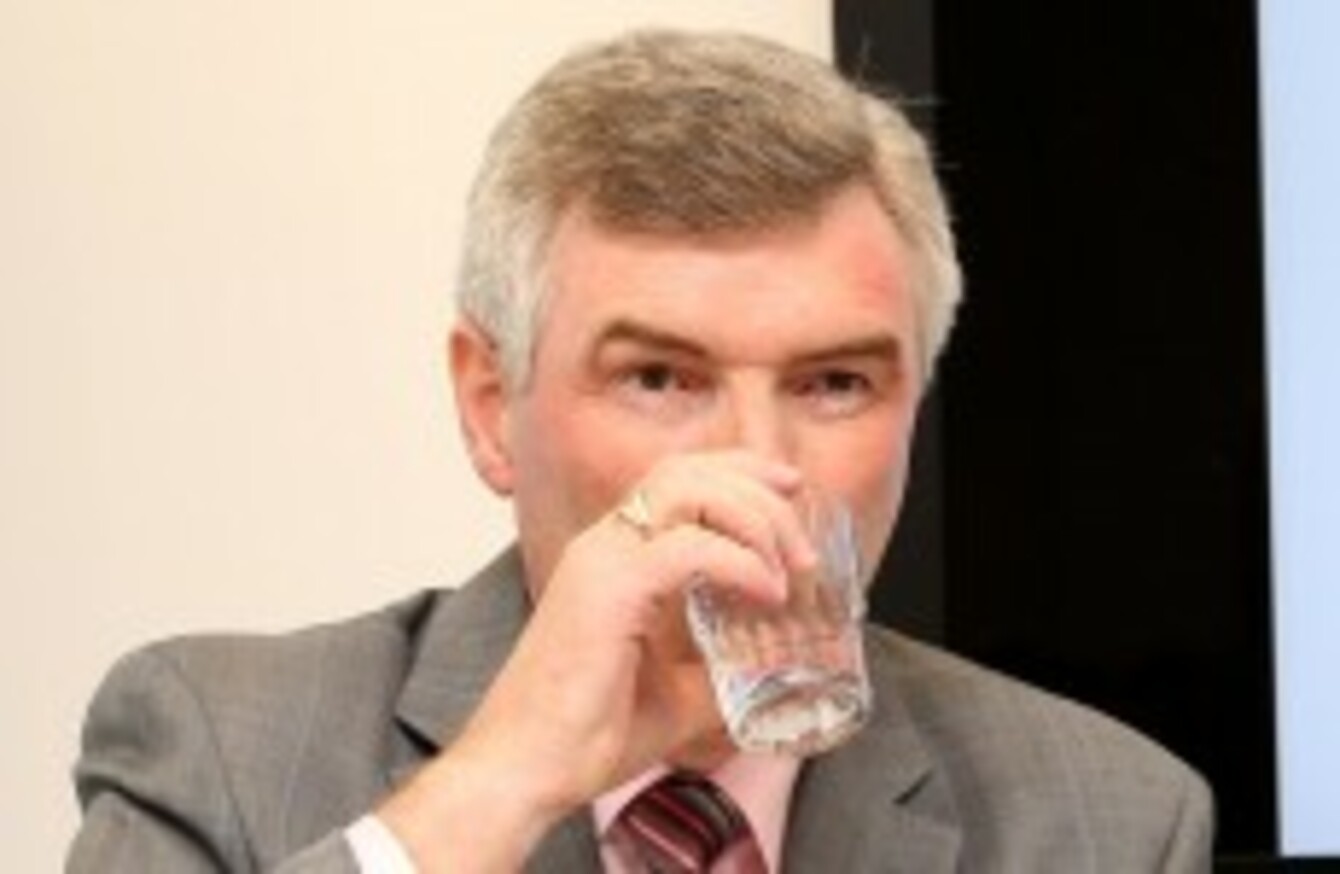 John Tierney
Image: Laura Hutton/Photocall Ireland
John Tierney
Image: Laura Hutton/Photocall Ireland
BRENDAN HOWLIN HAS claimed that the abolition of Irish Water would cost €900 million.
The Public Expenditure and Reform Minister was responding to both of the main opposition parties committing to the abolition of the controversial utility company in recent weeks.
Sinn Féin has said it will scrap both Irish Water and water charges, insisting it would cost as little as €141 million to do so and that the provision of water would be funded through measures such as a third rate of tax.
Meanwhile, Fianna Fáil leader Micheál Martin told his party's Ard Fheis at the weekend that Irish Water "should be abolished", saying: "It has failed and it should go before it does any more damage."
His party favours the return of water provision to local authorities.
But Howlin explained last night that this would come at a considerable cost, telling a press conference: "They've both said they will abolish Irish Water so the consequences of that would be that they would have to find €900 million.
He said that scrapping the controversial utility would involve the loss of €300 million of income in "cash terms" as well "just under €600 million in capital" which, he said, would have to accounted for on the government balance sheet.
So, for them to abolish Irish Water, there is a net cost of €900 million.
The government has insisted that Irish Water will be treated as a semi-state company with the majority of its funding coming outside of government spending.
It is awaiting the decision of the independent Eurostat agency as to whether the utility amounts to a semi-state or if it breaches EU spending guidelines and must remain on the government books.
If this were to happen, the coalition's spending power in the next Budget would be limited in other areas.
Pending Eurostat's decision, Irish Water remains on the government's balance sheet, but the Central Statistics Office has recommended that it be taken off.
Howlin explained last night that if the utility comes off the balance sheet then the projected deficit for this year – the gap between what the government spends and takes in taxes – will be lower.