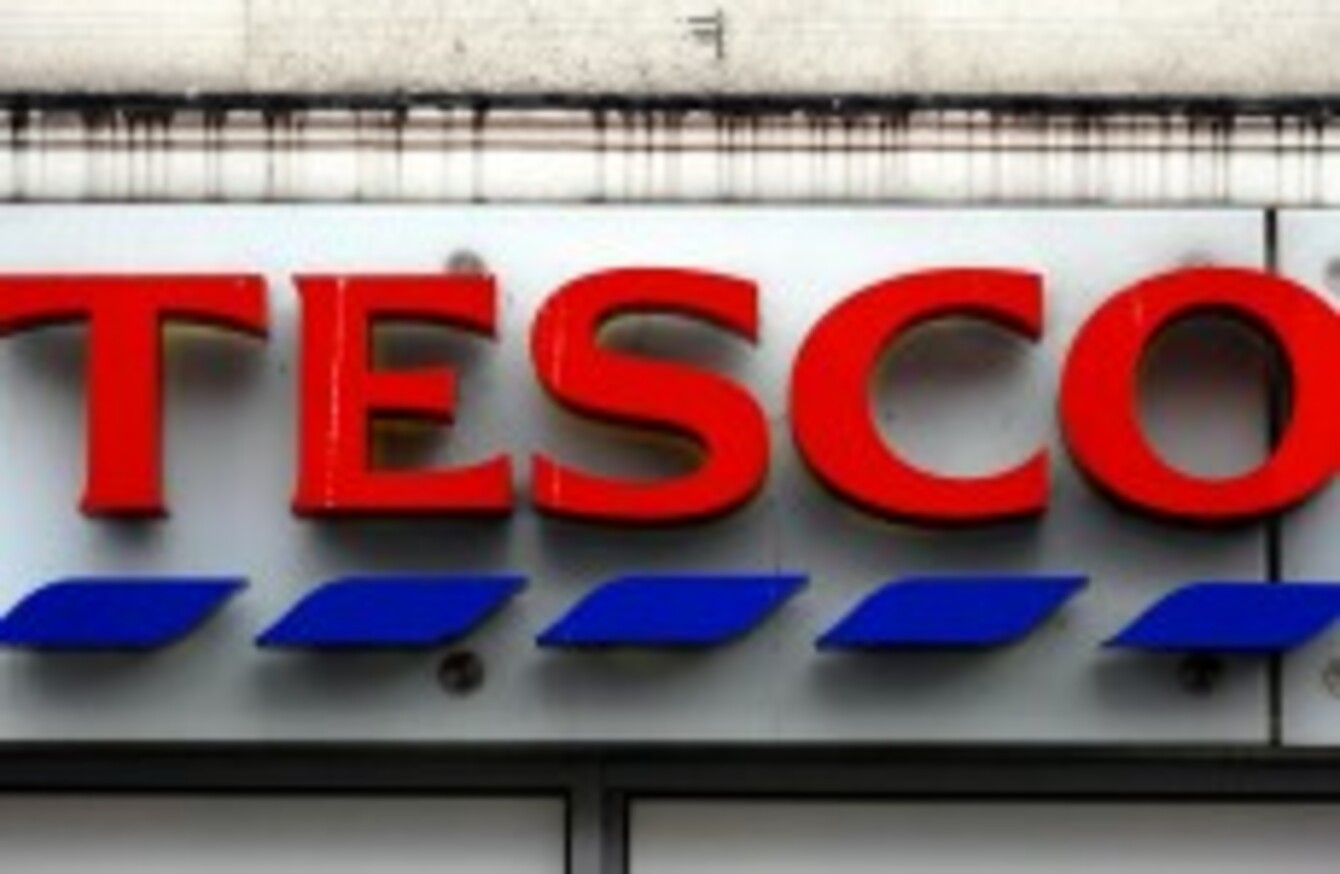 Image: Tim Ireland/PA Wire
Image: Tim Ireland/PA Wire
TESCO HAS COME under fire after it was revealed that some of the prices it charges for products – which were lowered under a promotion launched yesterday – are still higher than the prices that had been charged for the same products beforehand.
The Irish Times' Conor Pope revealed that the prices for several goods under the new promotion were higher than the prices the supermarket had charged for the same goods just a few months ago.
One range of Tropicana orange juices, for example, were now priced at €2.49 each, having been charged at €2.59 before the promotion was launched. The same range, however, had been priced at just €2.28 in December – meaning that the same products, though 'on sale', were still priced at higher levels than they were just a few months ago.
The new promotion has drawn the ire of the Consumers' Association of Ireland and of MEP Mairead McGuinness, both of whom have accused the supermarket of unfair pricing practices.
But there's no legal resource that can be taken against the supermarket – because its actions, although perhaps immoral, are not illegal.
The 2007 Consumer Information Act requires sales promotions, if they're giving a comparative price for a product now being advertised as discounted, only to use a 'before' price that had been in place for a "reasonable period" beforehand.
Although there's no specified time for how long is considered a 'reasonable period', that new law replaced a previous one from 1978 which specifically required that such prices be in place for 28 consecutive days within the previous three month period.
So, for example, a retailer can't raise the price of a good by a few cent for a day or two, reduce the price again, and then advertise it as having been reduced – the 'pre-sale' price would have to have been in place for four weeks solid.
That paradigm is still considered the de facto law, especially given National Consumer Agency guidelines which suggest that the 28-day period is still the best model to use – dismissed only in circumstances where goods are particularly perishable, for example.
So while Tesco might face some ire, or an organised consumer action, for raising the prices before lowering them again, it hasn't done anything wrong from a legal point of view.
The supermarket, for its part, said natural inflation was to blame for the previous increase in many of its prices, especially given the increased prices of commodities like oil.