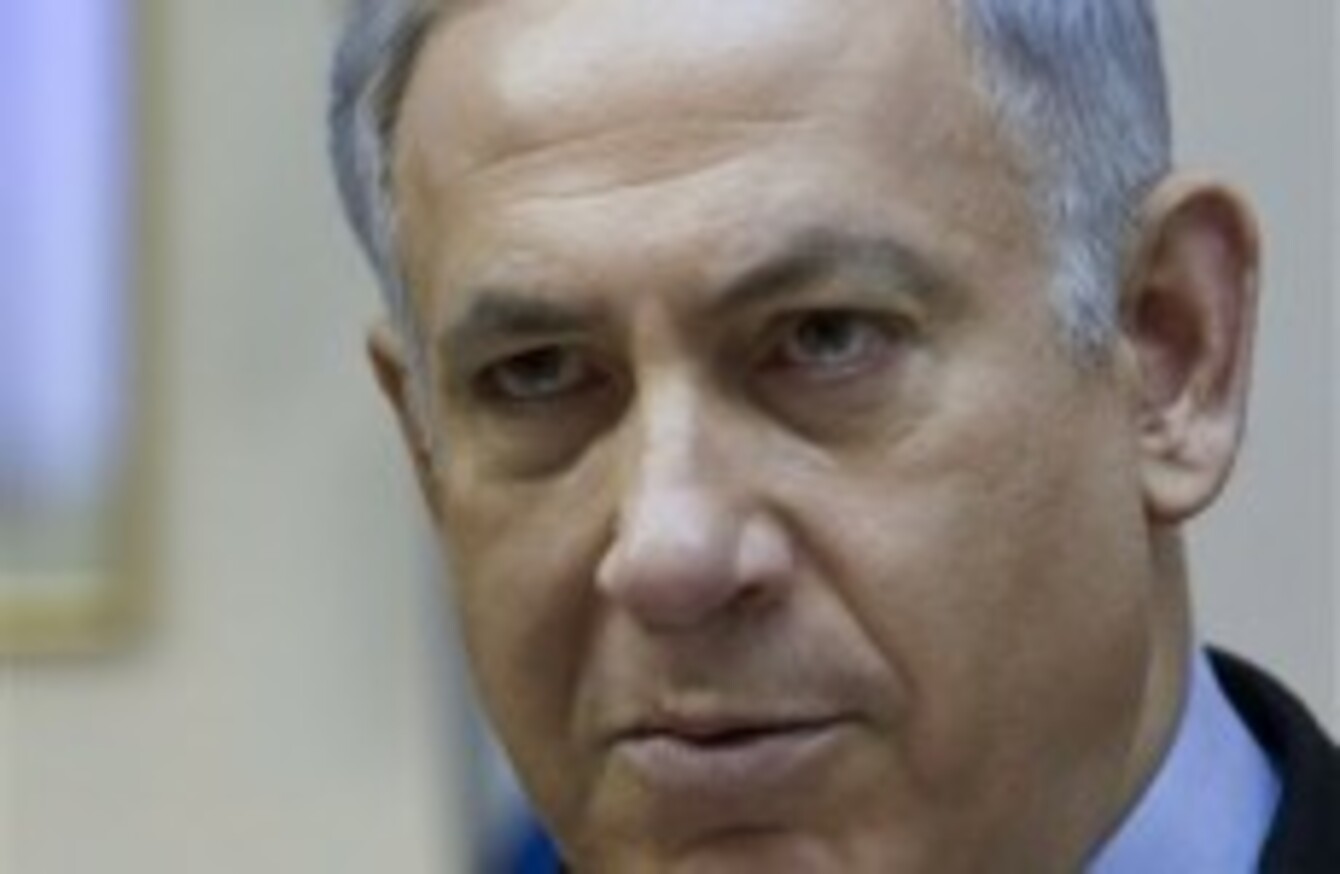 Israeli Prime Minister Benjamin Netanyahu.
Image: AP Photo/Jim Hollander
Israeli Prime Minister Benjamin Netanyahu.
Image: AP Photo/Jim Hollander
ISRAEL HAS APPROVED the building of 277 apartments in the Jewish settlement deepest inside the West Bank, defying international criticism of continued construction on land the Palestinians claim for a state.
The planned construction in Ariel — the core of the settlement bloc farthest inside the West Bank — is the third project on disputed lands to be advanced in the past week.
"We think unilateral actions by both sides, Israeli or Palestinian, are not helpful to the process to try to get both parties back to the table," US Embassy spokesman Kurt Hoyer said.
Palestinian Authority spokesman Ghassan Khatib called the recent building announcements an "escalation" and called on the international community to pressure Israel harder.
"The policies of every single country in the world (are) that settlement expansion is illegal and an obstacle to peace," Khatib said. "Israel is not taking this seriously. I think these countries have to introduce elements of accountability to their relations with Israel."
The office of Israeli Prime Minister Benjamin Netanyahu refused to comment.
Palestinians oppose Israeli construction in the West Bank and east Jerusalem — lands they want for the core of a future independent state — and have suspended talks with Israel as a result. Instead, they plan to go to the United Nations next month to seek its unilateral endorsement of their state.
The latest construction approval could further complicate American attempts to persuade the Palestinians to give up their UN bid and enter negotiations with Israel instead.
Israel has recently moved ahead on plans to build more than 2,500 new apartments in disputed east Jerusalem, and Israeli officials say 2,700 more will be approved soon.
The US has been critical of those plans. All three projects could take years to build.
- AP