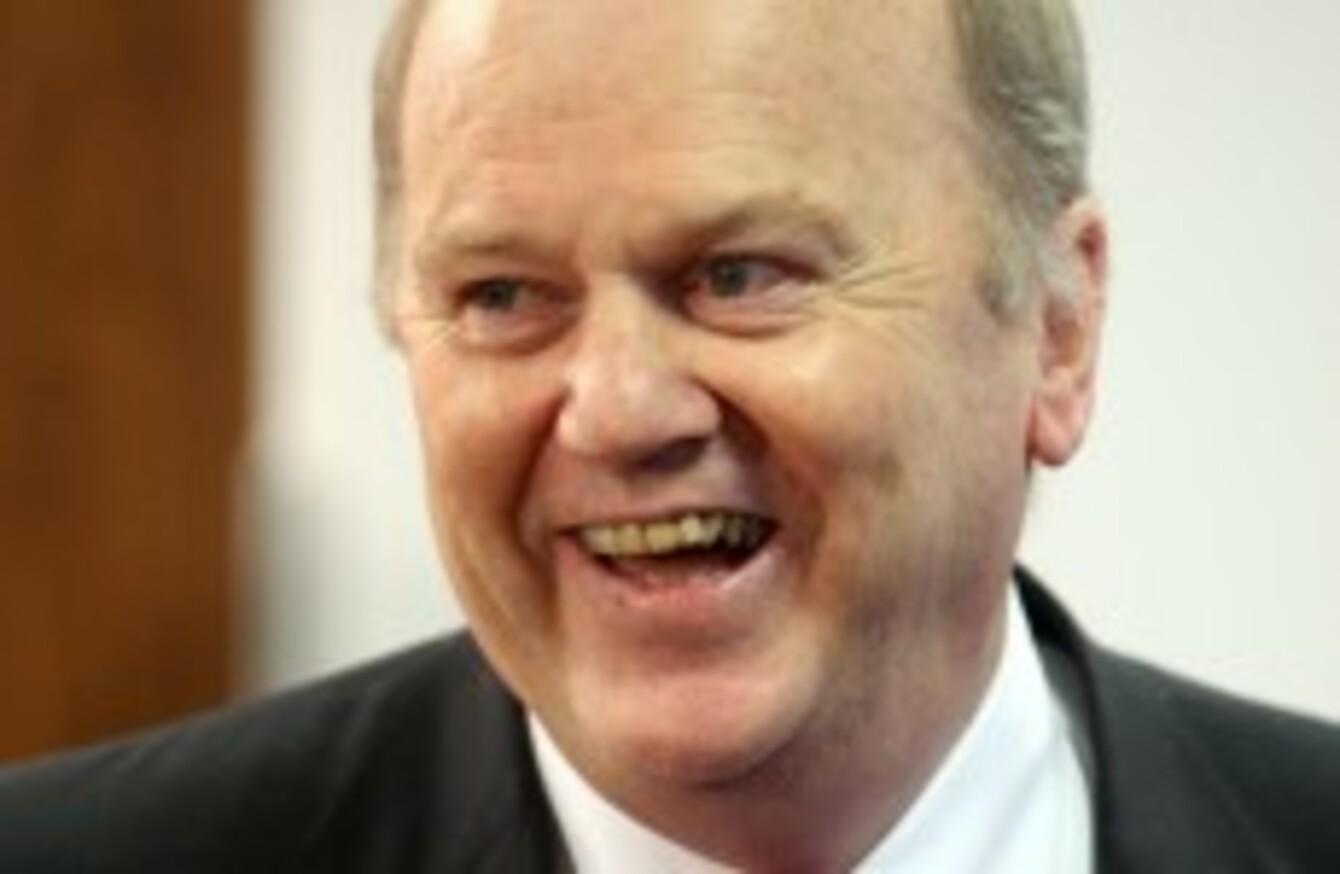 Michael Noonan taking Budget questions earlier this month
Image: Paul Faith/PA Wire/Press Association Images
Michael Noonan taking Budget questions earlier this month
Image: Paul Faith/PA Wire/Press Association Images
MICHAEL NOONAN MAY still be struggling to balance the State books, but he can take comfort in one thing: he's doing better than his predecessor.
Noonan comes a semi-respectable tenth in the Financial Times's annual ranking of 19 EU finance ministers, compiled by a jury who look at each minister's political and economic skills and their individual credibility. Last year, Brian Lenihan was infamously voted the worst finance minister in any European country.
But it's not all good news for Noonan. His ranking is shored up by a strong performance on the political side, where he came an impressive 3rd in Europe – winning "plaudits for determination in trying circumstances", according to the newspaper.
However, his economic management is not viewed so kindly – scraping in second from bottom, at 18th place – and he only ranks 12th for credibility.
The table is topped by Anders Borg of Sweden, who ranked first overall as well as in the individual political and economic categories. He is followed by Wolfgang Schäuble of Germany and Jacek Rostowski of Poland.
From the UK, George Osborne placed a respectable seventh – but like Noonan his political skills (4th place) were seen as better than his economic ones (15th).
There were no surprises at the bottom of the table, where Brian Lenihan's former spot has been taken by Evangelos Venizelos of Greece. He ranked 18th for political skills, last for economic ability and last for credibility.