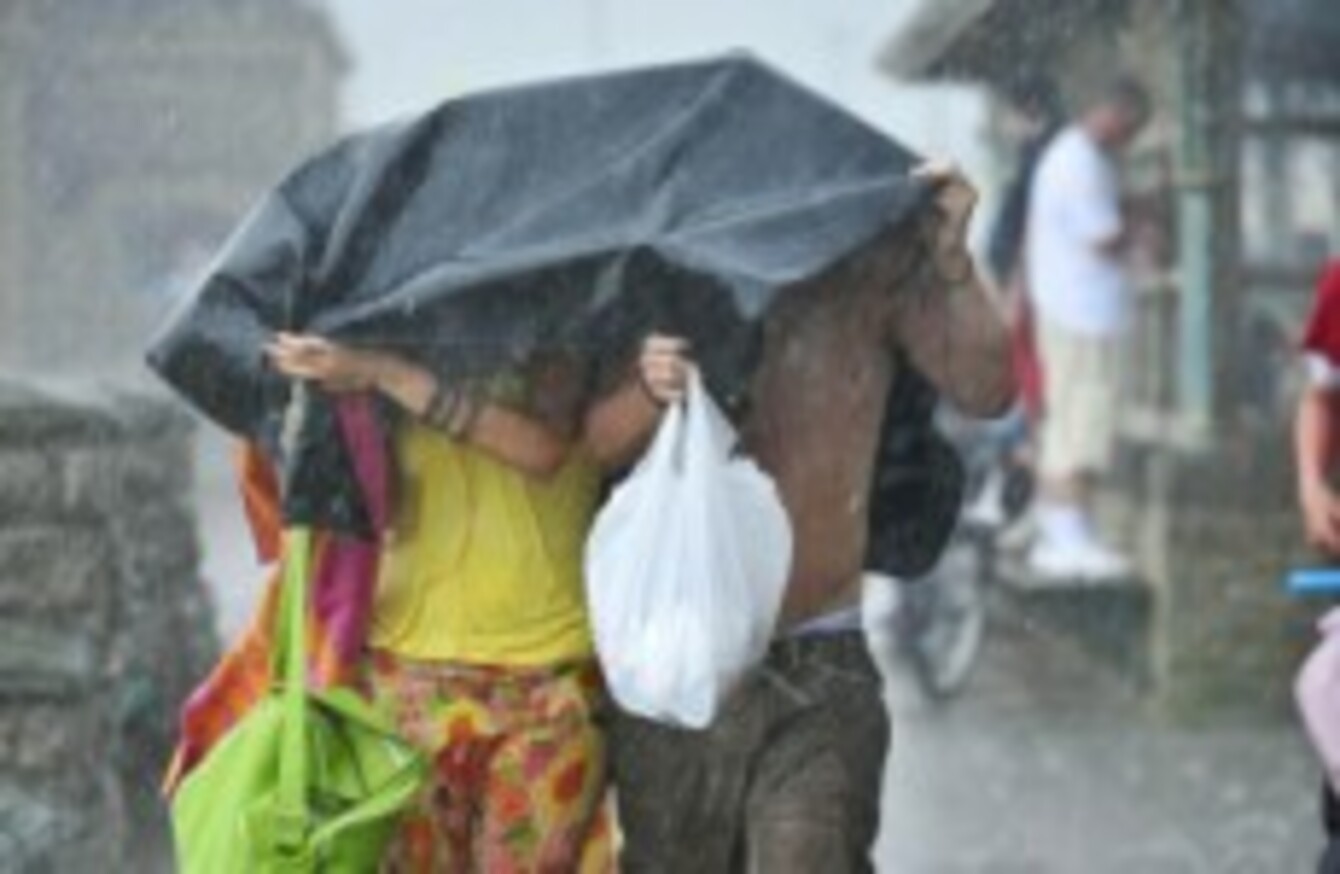 Image: Ben Birchall/PA Archive/Press Association Images
Image: Ben Birchall/PA Archive/Press Association Images
NOTICED A CHANGE in the weather over the past 30 years? Met Éireann has confirmed that Ireland has gotten both wetter and hotter.
Comparing statistics from 1961 to 1990 with updated averages from 1981 to 2010, the weather forecasters confirmed greater rainfall and a higher mean temperature.
On an annual basis – and averaged over the country – there has been a jump of about 5 per cent in rainfall totals between the two 30-year-periods. The west has seen the greatest increases.
However, winter time in the south and east isn't as wet as it used to be but the west and northwest has seen the opposite, becoming even wetter. Spring and summer rainfalls are up by as much as 10 per cent over the whole country. In July, the average increase in rainfall was up to 15 per cent but September has become a little drier.
In terms of temperature, there has been a general increase of about 0.5°C in mean temperature, with the highest jump seen in the sunny southeast. Maximum and minimum temperatures have also risen by about half a degree.
Most months have shown an increase in temperatures except October and December which have recorded small decreases of about 0.2°C in the west and northwest.
Looking at the month of June over the 30 years, the average temperature has been between 13.6°C and 13.7°C. The highest temperature recorded in June over the same period was 28.1°C in Valentia Observatory. The mean amount of sunshine during a day was 5.3 hours, while we can expect between two and three days without sun over the next month. June is also one of the driest months with about 80mm due to fall.
As for today, the folk at Met Éireann have described the morning as "wet and murky" but predict drier spells with "perhaps a few brighter spots" later. However, most areas will stay "rather cloudy" with highest temperatures of 16 to 20°C.