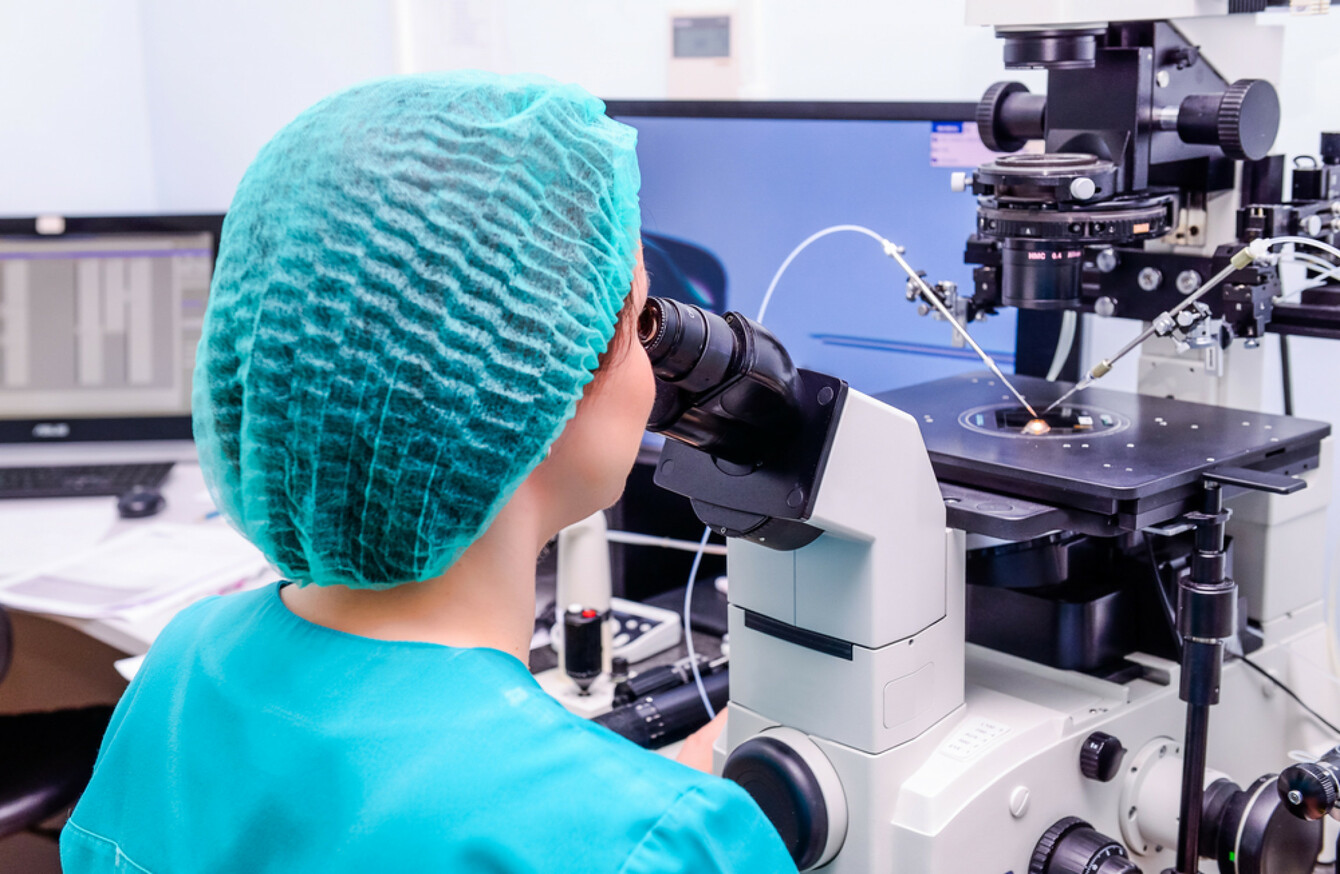 Image: Shutterstock/Ideya
Image: Shutterstock/Ideya
THE CABINET HAS approved legislation which will give financial aid for couples struggling to afford fertility treatments such as IVF.
It's envisaged that the treatment will be means tested, with Health Minister Simon Harris hoping to publish the Bill by the end of the year.
The minister has welcomed the approval of the Assisted Human Reproduction (AHR) Bill, which will now be submitted to the Joint Oireachtas Committee on Health for review.
This is the first time a comprehensive package of measures has been drafted for this area.
"It has been long called for and is a very important milestone. This legislation is needed to protect, promote and ensure the health and safety of parents, and children born as a result of AHR treatment, as well as other parties who may be involved such as donors and surrogates. Consideration of the welfare and best interests of children born through AHR is a key principle underpinning the scheme," said Harris.
It is envisaged the law will establish a regulatory authority to oversee the sector, and will outline the conditions relating to the donation of gametes and embryos in treatment and in research.
The law will also permit posthumous assisted reproduction where mature cells provided by a deceased person, or embryos created using those cells, may be used by that person's surviving female partner as part of her treatment.
The new legislation will also deal with the issue of surrogacy in Ireland, which is currently unregulated.
It will include a requirement for all surrogacy agreements to be pre-authorised by the new regulatory authority, and also sets out a court-based mechanism through which the parentage of a child born through surrogacy may be transferred from the surrogate (and her husband, if applicable) to the intending parent or parents.
The issue it deals with which will perhaps be most contentious, is the conditions under which research involving embryos may be permitted. This will only be carried out by those that obtain a licence.
The minister said Irish law must keep up with the rapidly evolving nature of AHR.