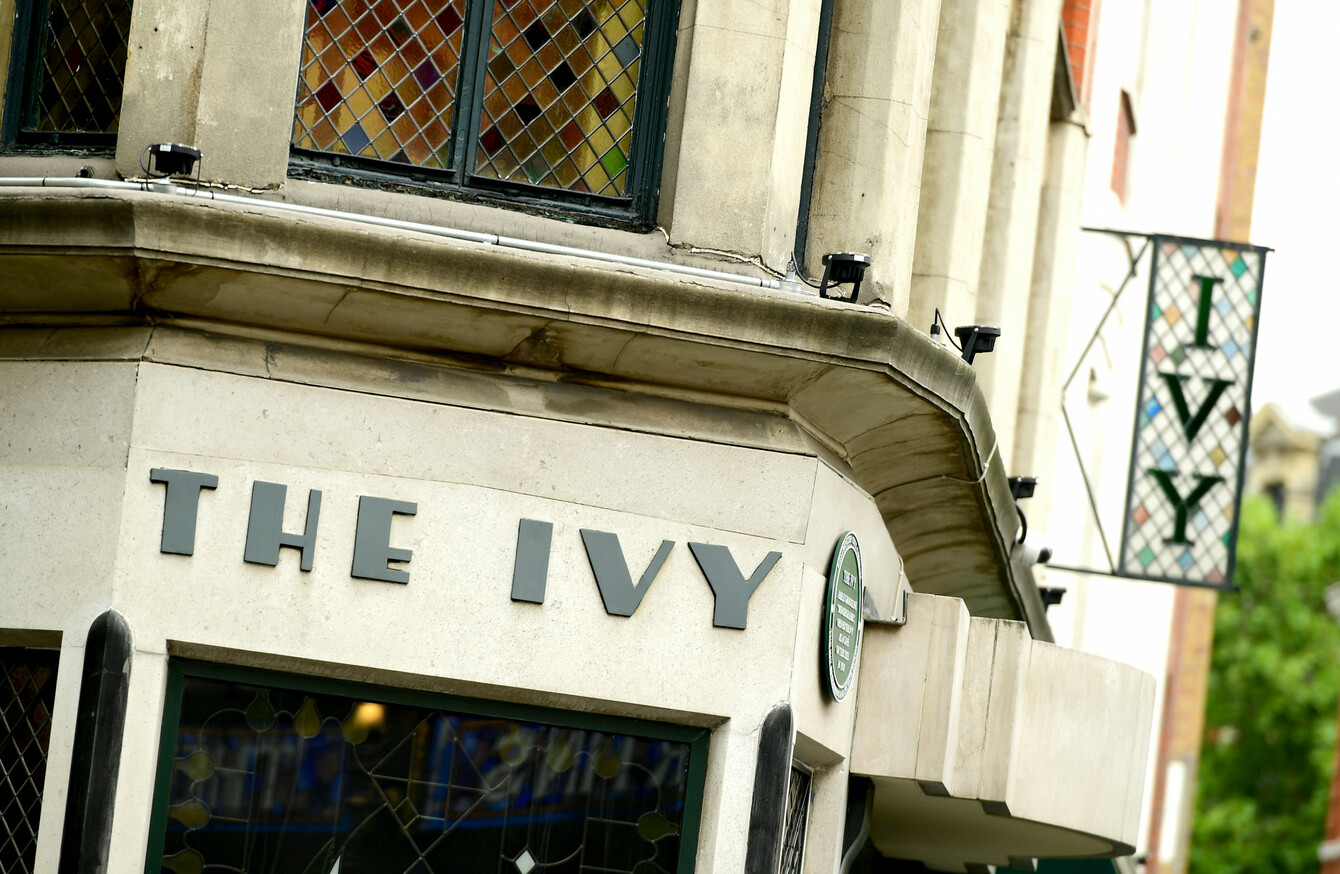 Image: Ian West/PA Images
Image: Ian West/PA Images
THE COMPANY BEHIND the Ivy restaurant, a West End celebrity hangout in London, has secured the green light to open a new restaurant in Dublin city centre.
This has followed Dublin City Council's decision to grant planning permission for the Ivy to fit out a new restaurant on Dawson Street in Dublin.
In giving the Ivy Brasserie the go-ahead, the planning authority has back-tracked on earlier demands that a large portion of the ground floor of the development should be dedicated to retail space.
This direction prompted planning consultants John Spain & Associates to warn the council that "a reduction in the ground floor dining area would severely impact upon the viability of The Ivy at this location".
It said: "The suggested reduction in ground floor restaurant space would prejudice the operational viability of The Ivy at this location and the proposal could not proceed. The level of ground floor restaurant space proposed is crucial."
The owners of The Ivy also intervened to state that a refusal of the application "will cause us to suffer significant cost and also put up to 180 new jobs in jeopardy".
Dublin will be the first international location for the iconic restaurant brand.
A letter from The Ivy Collection stated that it has signed a 20-year lease with Green Reit on the premises with no break clause – "so we are committed to making a long-term investment in Dublin."
Some of the celebrities who frequent the Ivy in London include Hollywood stars, Bradley Cooper, Tom Cruise and Angelina Jolie.
The Ivy Collection executive property director George Jones told the council: "The Ivy is more than a restaurant – it is a London institution, synonymous with glamour, good fun and great food."
He added: "Our intention is to fit the restaurant out to the highest standard and promote a very active frontage to the street."
He said that the Ivy Collection has identified One Molesworth Street, on a corner of Dawson Street, as its preferred building in Dublin.
He said: "The unit has been selected due to its location in a tourist, office and retail destination, its size over two levels and its setting in a prestigious office building."
The site is currently under construction for a mixed-use six-storey office and commercial building. Earlier this year, Barclays bank signed a lease to let more than half of the new office block.
In the report recommending the go-ahead, the planner stated that the applicants had made a strong case for the layout of the restaurant and sub-division as proposed.
The report states that the planned restaurant will provide an active use at this location from morning to night time contributing to the vitality and viability of the area.
Sign up to our newsletter to receive a regular digest of Fora's top articles delivered to your inbox.
Written by Gordon Deegan and posted on Fora.ie