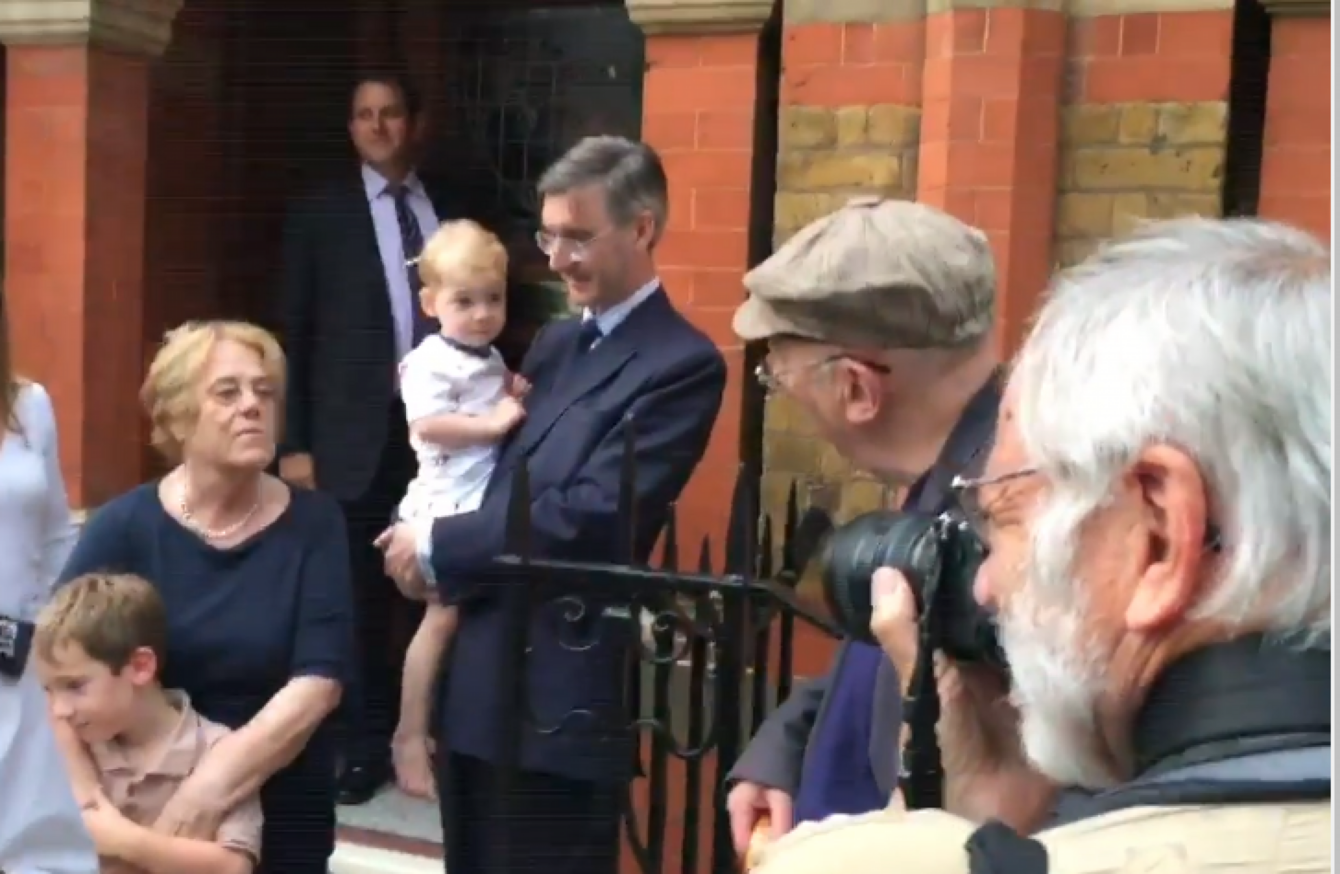 Protesters outside the home of Jacob Rees-Mogg
Protesters outside the home of Jacob Rees-Mogg
PROTESTERS WHO SHOUTED at Tory MP Jacob Rees-Mogg's children during a demonstration have been strongly criticised by politicians in the UK.
In a three-minute video uploaded to Facebook yesterday, protesters could be seen hitting out at the pro-Brexit MP and his family outside his London home.
At one stage, a protester is captured telling the pro-Brexit MP's children "your daddy is a horrible person" and "lots of people don't like your daddy".
The same protester asked Rees-Mogg how much he paid his family's nanny, whether he gave her any time off, and whether she had developed "Stockholm Syndrome".
"Your poor nanny who looks after you and wipes your bottom, she doesn't get enough money every week," he says.
"Daddy doesn't care, because he's too busy posing as a…toff, which he does pretty well."
A group of police officers are stood between the protester and Rees-Mogg's family throughout the incident.
The protest has since been criticised on both sides of Britain's political divide.
According to BBC, a spokesman for Theresa May called the demonstration intimidating and "completely unacceptable".
"No elected member or their family should be subjected to intimidation or abuse in that way," the spokesman said.
Meanwhile, Labour's shadow Brexit minister Jenny Chapman told the broadcaster that the behaviour of protestors was "abhorrent".
Speaking on Politics Live, she condemned the protest "without any reservation", and said that those involved should "never be anywhere near" children.