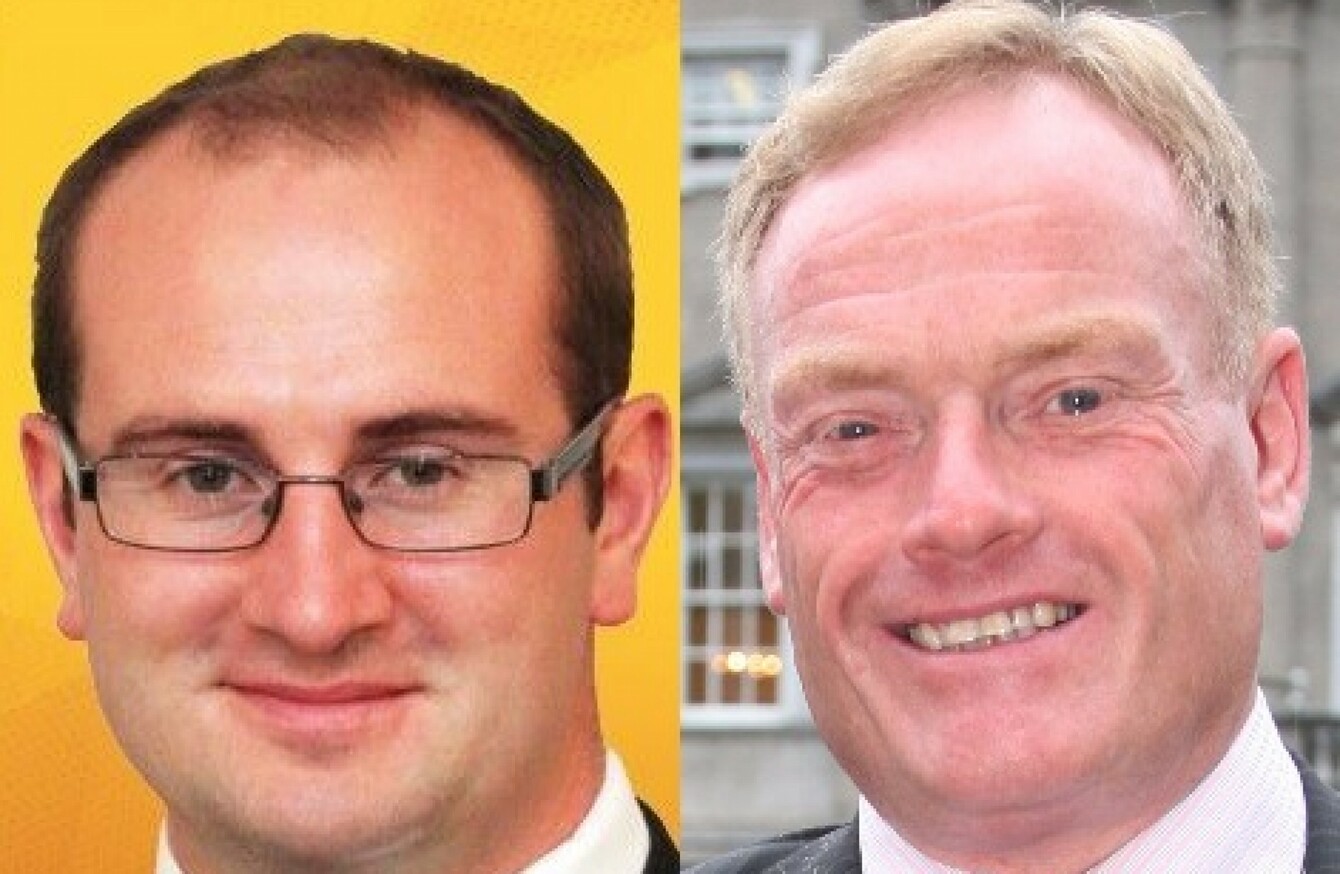 Sinn Féin's Paul Hogan and Fine Gael's James Bannon
Image: Facebook/RollingNews.ie
Sinn Féin's Paul Hogan and Fine Gael's James Bannon
Image: Facebook/RollingNews.ie
GARDAÍ ARE LOOKING into a dispute over leaflets between a Sinn Féin candidate and a Fine Gael TD in Longford this evening.
Sinn Féin's Paul Hogan has alleged that one of Fine Gael deputy James Bannon's canvassers was removing Sinn Féin leaflets from letterboxes in the Creevaghbeg estate in Ballymahon.
Hogan said he confronted Bannon over the incident, which happened at around 5pm, and said the canvasser in question had pockets "bulging with leaflets".
Gardaí were called to the estate and spoke to Bannon about the incident in the garda car. The Fine Gael deputy was unable to locate the canvasser in question.
In a statement, Bannon claimed that it was a "simple understanding":
I was not in the immediate vicinity but I understand a member of my canvass team was reading a leaflet and immediately replaced it.
It was a simple misunderstanding. When a garda car arrived after a period of time, I sat in voluntarily to clarify the situation.
Gardaí confirmed that they were called to an incident in Ballymahon this evening. They said no complaint was made, there were no arrests and the matter is being looked into.
Hogan described the incident as "dirty tricks" and said he wants the leaflets to be returned and for an apology from the canvasser in question.
The Westmeath county councillor said he will wait until 3pm tomorow for this to happen otherwise he will make a formal complaint to gardaí.
Bannon is seeking re-elwction in four-seat Longford-Westmeath, where he has been a TD since 2007. Hogan has twice run unsuccessfully for a Dáil and is former mayor of Athlone.