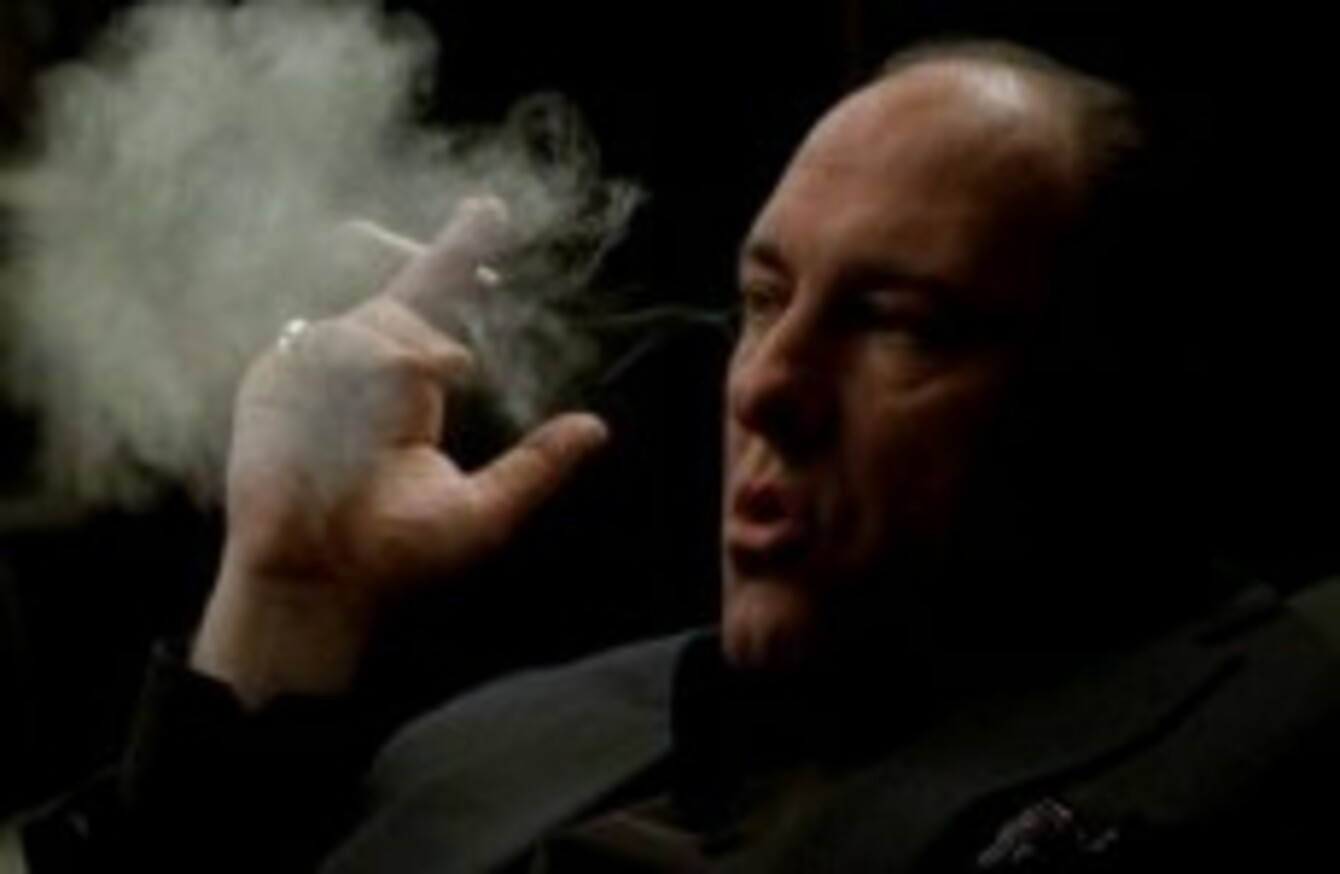 Image: HBO
Image: HBO
SOPRANOS SHOWRUNNER DAVID Chase has described James Gandolfini as a 'genius' and his 'brother', following the actor's death in Rome from a heart attack, at the age of just 51.
"He was a genius. Anyone who saw him even in the smallest of his performances knows that," Chase said in a statement. "I remember telling him many times, 'You don't get it. You're like Mozart'. There would be silence on the end of the phone".
The writer and director had seen Gandolfini in action in 'True Romance' before he tried out for the role of conflicted mafia boss Tony Soprano in 1998 at the age of 37. Chase said later that the New Jersey native had brought a darker and harder edge to the character than he had previously envisioned. His statement reads:
For Deborah and Michael and Liliana this is crushing. And it's bad for the rest of the world. He wasn't easy sometimes. But he was my partner, he was my brother in ways I can't explain and never will be able to explain.
Gandolfini's fellow Sopranos actors are amongst those who have been paying tribute to the star today – alongside politicians, musicians and the wider acting community…
Actor and 'E Street Band' guitarist Stevie Van Zandt, who played Tony's faithful consigliere 'Sil':
I have lost a brother and a best friend. The world has lost one of the greatest actors of all time. Maureen and I send our deepest sympathy and love to Deborah, Michael, Lily, and all of Jimmy's family.
Actor Joseph Gannascoli, who played troubled 'capo' Vito Spatafore:
Jimmy and I were not the closest of friends, but I am forever indebted to him. He came with his son and spoke at my wedding, came to my restaurant to meet fans sick as a dog in the rain and stayed for hours. He also said he would go in and talk to David Chase with me if I didn't want to play my role on the show. Just a humble and gifted actor and person.
Actor Vincent Curatola – rival mob boss 'Johnny Sack' in The Sopranos:
This is the loss of a glowing light, an instinctive actor and the type of person who you never got tired of talking to. Since 1998, my work with him grew into a second skin. The words in our scenes together would change but the mutual respect would never change.
New Jersey Governor Chris Christie:
It's an awful shock. James Gandolfini was a fine actor, a Rutgers alum and a true Jersey guy. I was a huge fan of his and the character he played so authentically, Tony Soprano. I have gotten to know Jimmy and many of the other actors in the Sopranos cast and I can say that each of them are an individual New Jersey treasure. Mary Pat and I express our deepest sympathies to Mr. Gandolfini's wife and children, and our prayers are with them at this terrible time.

Gandolfini reunited with fellow 'Sopranos' stars Michael Imperioli and Steve Schirripa at a film premiere last month (Image: Richard Shotwell/AP/Press Association Images)
The band 'Journey', whose song 'Don't Stop Believin' became synonymous with The Sopranos after featuring in the series' last-ever scene:
It's truly an honor to have been able to share one of the greatest moments ever in TV history with James Gandolfini. He was an amazing actor — taken way too young — and he'll be missed. Our condolences go out to his family.
Actor Mark Ruffalo, who co-starred in the films "The Last Castle" and "Where the Wild Things Are":
Oh Jimmy. It's a crying shame. You stormed in and out. Your voice like velvet granite. From a whisper to a shout. A comet of a man. So long.
Steve Carell, who starred with Gandolfini in this year's comedy 'The Incredible Burt Wonderstone' said it was "unbelievably sad news." Susan Sarandon called him "one of the sweetest, funniest, most generous actors I've ever worked with" and Jonah Hill said it was a "tragic loss".
Mia Farrow called him "a great actor,  just great" while Lindsay Lohan described him as "a dear friend and a great man".

(Youtube: NathanSuave1)