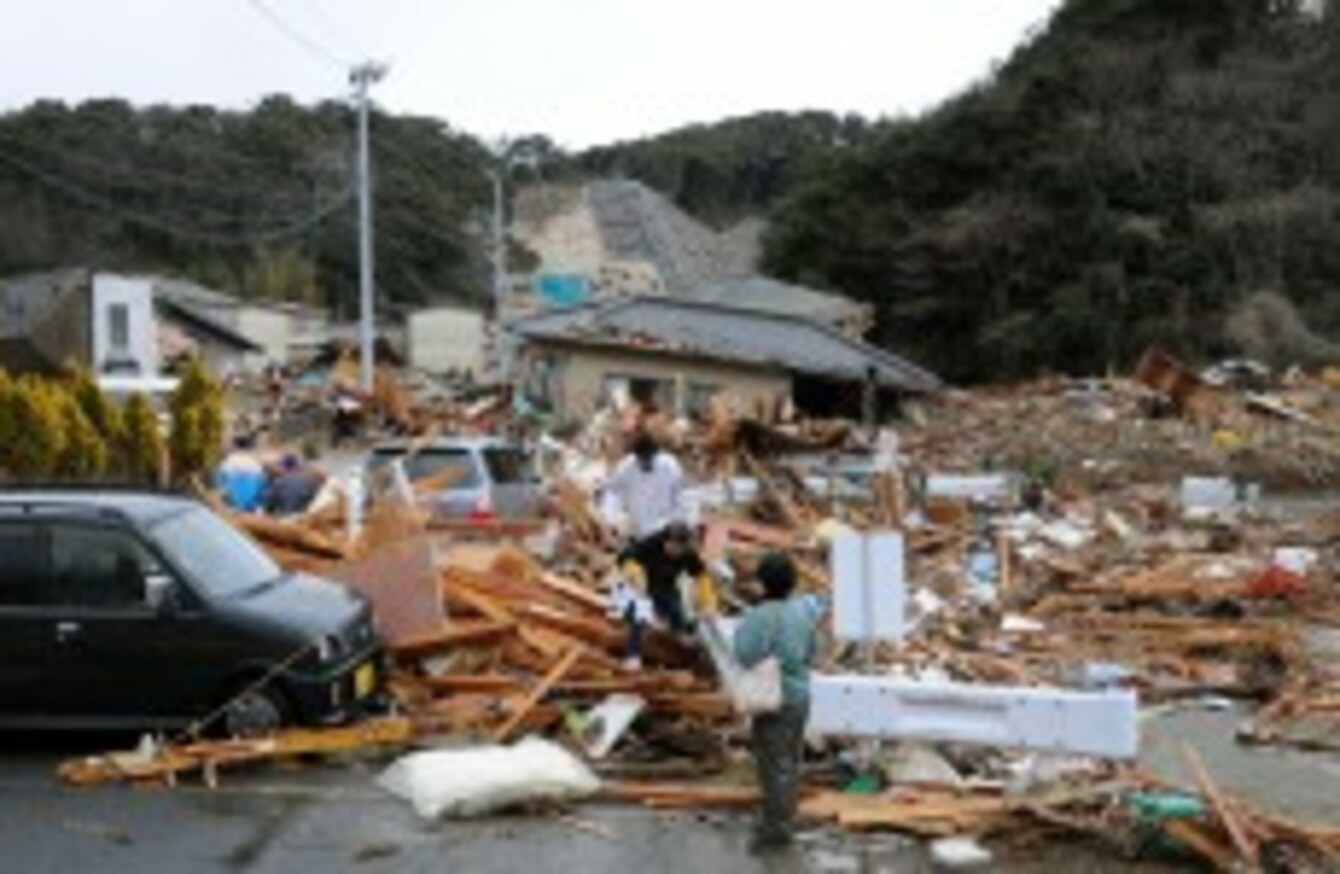 Residents walk through the rubble of houses collapsed by the earthquake in Iwaki, Fukushima state
Image: AP Photo/Kyodo News
Residents walk through the rubble of houses collapsed by the earthquake in Iwaki, Fukushima state
Image: AP Photo/Kyodo News
WITH REPORTS STILL emerging from areas affected by the massive earthquake and tsunami that struck Japan earlier today the latest reports have the death toll so far confirmed at 137 but one agency estimates thatthe casualties will exceed 1,000.
Kyodo News Agency says at least 137 people were killed, 539 were injured and 351 were missing after the 8.9-magnitude earthquake citing police sources.
However, as well as this between 200 and 300 bodies have been found in the coastal city of Sendai in Miyagi Prefecture following the subsequent tsunami that struck that area.
The death toll is now likely to rise above 1,000 according to the latest reports from Kyodo.