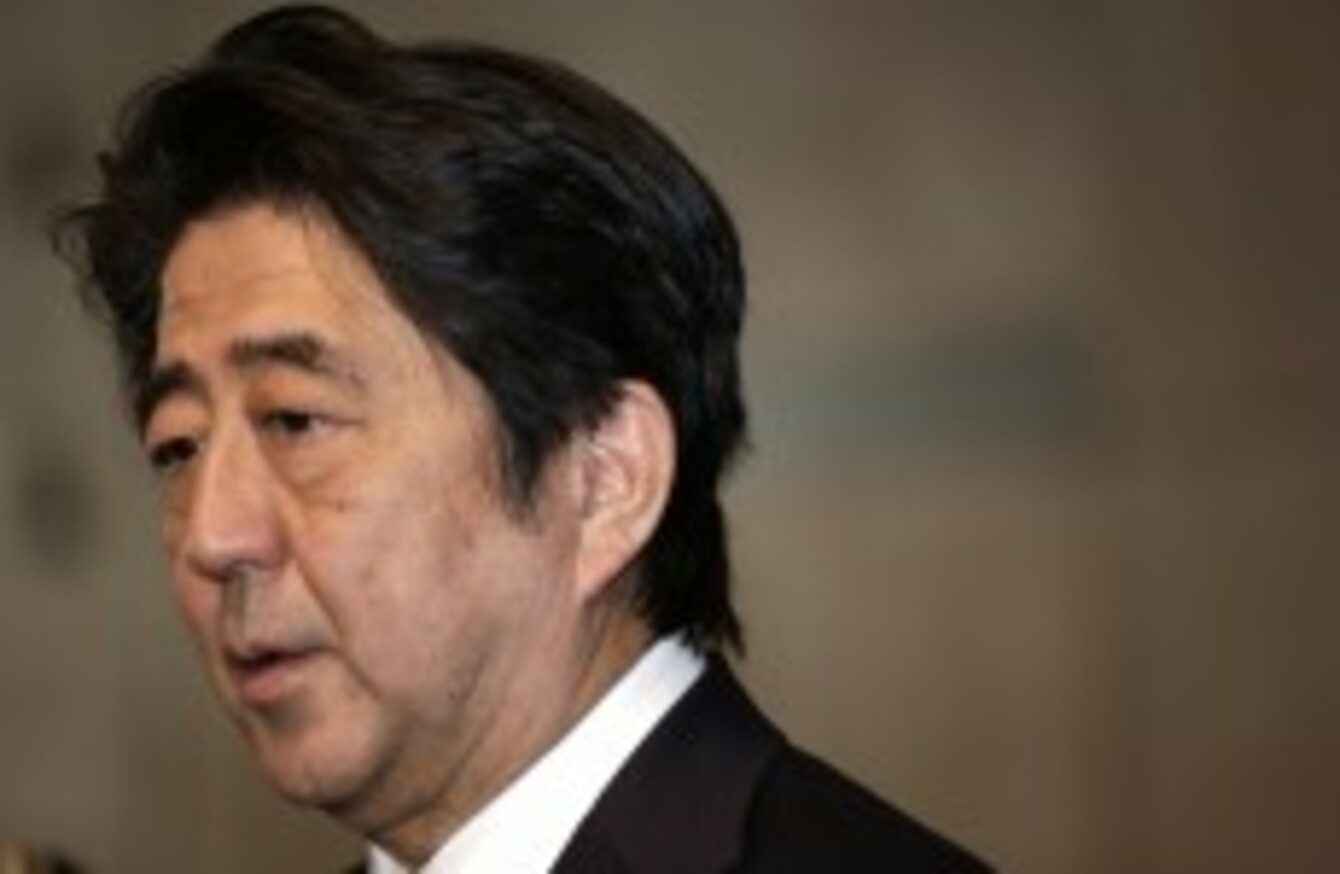 Japanese Prime Minister Shinzo Abe.
Image: Eugene Hoshiko
Japanese Prime Minister Shinzo Abe.
Image: Eugene Hoshiko
Updated 6.34pm
THE ISLAMIC STATE group's radio has confirmed that its militants have executed Japanese security contractor Haruna Yukawa, following the release of a video announcing the hostage's death.
"The Islamic State has carried out its threat… it has executed Japanese hostage Haruna Yukawa after the expiry of the deadline given," the Sunni extremist group said on Al-Bayan radio.
Prime Minister Shinzo Abe has branded the murder of as "outrageous and unforgivable".
The Japanese leader demanded the immediate release of a second captive, amid growing global revulsion.
The beheading of self-employed security contractor Haruna Yukawa was announced in a video posted online by jihadists, and appeared to mark a grave turn of events in a crisis that has gripped Japan for nearly a week.
"Such an act of terrorism is outrageous and unforgivable," Abe told broadcaster NHK.
"I condemn it strongly and resolutely," he said, calling for the immediate freeing of Yukawa's fellow captive, freelance journalist Kenji Goto.
In a city outside Tokyo, Shoichi Yukawa told of the horror he had felt when he learnt that threats to kill his son had been carried out.
"I thought 'Ah, this finally happened' and was filled with regret," he said.
"I went totally blank, I was only sorry… I had no words," he said. "In my mind I wish very much that this wasn't true."
US President Barack Obama led the worldwide condemnation of what he called the Islamic State group's "brutal murder" of Yukawa.
The recording, which lasts nearly three minutes, shows a still image of Goto holding what appears to be a photograph of Yukawa's slain body.
It was posted with an audio recording in which a man claiming to be Goto blames Abe for his fellow captive's death because he failed to pay the $200 million ransom the jihadists demanded.
The voice also reveals a new demand for the release of Sajida al-Rishawi, an Iraqi woman sentenced to death in Jordan for her part in multiple bombings in Amman in 2005 that killed 60 people.
The man, who speaks accented English, said the militants are no longer demanding money to save his life, but want "their sister" to be freed.
"It is simple. You give them Sajida and I will be released," the voice says. "At the moment, it actually looks possible and our government are indeed a stone throw away."
Some commentators have noted that the voice does not resemble that heard on videos featuring Goto. However, one analyst interviewed by Japanese media was reported to have said it was "more than 99% certain" the voice was his.
Japan dispatched a senior minister to Jordan earlier this week. Abe declined to comment on whether he would ask Amman to release Sajida.
© – AFP 2015, originally published 7.50am