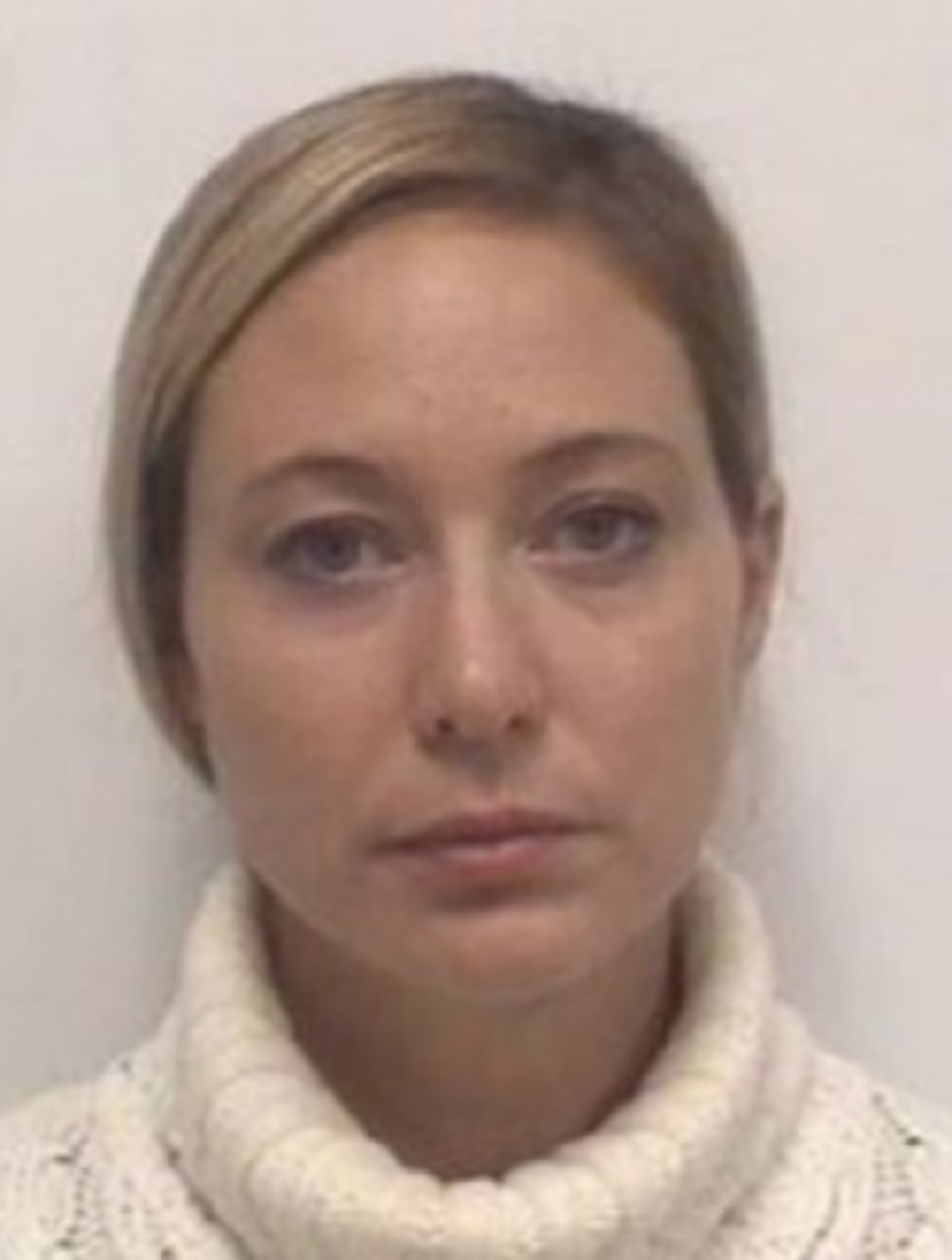 Molly Corbett and Thomas Michael Martens were found guilty of second degree murder.
Image: Davidson County Sheriff's Office
Molly Corbett and Thomas Michael Martens were found guilty of second degree murder.
Image: Davidson County Sheriff's Office
A LETTER READ out to the court on behalf of Jason Corbett's 13-year-old son, Jack Corbett, said that Molly Corbett would be "remembered as a murderer".
Molly Corbett and her father, Thomas Martens, were found guilty of the second-degree murder of Jason Corbett in North Carolina in August 2015.
Both have been handed 20- to 25-year prison sentences.
"[Molly Corbett] will always be remembered as the person who killed her husband for no reason. She will always be remembered as a murderer," stated the letter.
Deprived of an adoring father 
Molly Corbett's actions, Jack wrote, had deprived him and his younger sister Sarah of a "kind, loving and adoring father".
The children's mother died of asthma in 2006. Their father married Molly Martens in 2011 and later moved to North Carolina.
Molly Corbett and Thomas Martens had claimed the Limerick father-of-two was choking Molly and threatening to kill her, and that they acted in self-defence.
However, the prosecution argued that the crime scene at the Corbetts' home in Wallburg was staged, and that the CPR given by Thomas Martens and Molly Corbett was fake.
The jury delivered its guilty verdict this afternoon after being sent out to begin deliberations yesterday.
Wayne Corbett, Jason Corbett's twin brother, took a deep breath moments after news of the guilty murder verdicts reached his phone in Limerick today.
"It's been a long two years," he said, speaking at his parents home in Janesboro.
Bittersweet moment
"We're just delighted as a family that the whole ordeal is over and done with, and that they have been found guilty."
This moment, he agreed, was "bittersweet".
"We're delighted it's finally at an end. It's not a celebration — Jason is still gone — but finally people have been found guilty, and justly so, for murdering Jason."
'Cold-blooded murder'
"It was a cold-blooded murder, in my eyes," he added.
His 76-year old mother, Rita, was too emotional to talk to reporters, said Wayne. However, he said she is delighted with the verdict.
It's been a great relief for my elderly parents [Rita and John] that this has finally come to an end; that we can all now grieve for Jason without having to worry about the court case.
Hopefully we can start to try to put this behind us and start to concentrate and grieve for Jason.
I was totally confident [the jury] would find them guilty. It is still overwhelming to hear it, but I was confident the jury would come to the decision they did.
Wayne revealed he received the initial contact from the Martens family about Jason's death. However, he claimed he received the phone call ten hours after his twin brother's murder.
"It's surreal. It's like we were living a nightmare for the last two years. Ever since I personally got that phone call on 2 August 2015… I remember walking down the road here and getting a phone call that Jason was dead."
#Open journalism No news is bad news Support The Journal

Your contributions will help us continue to deliver the stories that are important to you

Support us now
'They deserve to go to jail for the rest of their lives'
He said Molly Martens and her father deserved to go to jail for the rest of their lives, but that "nothing will make up for the last two years that family put us through, nothing at all," he added.
Wayne said he believed former FBI agent Tom Martens, who beat his brother to death with a baseball bat, "thought he was above everyone".
"He thought that we were a small family from Ireland, and that we wouldn't fight — but we did. He has a long time now to think about that."
He said his late brother's children, Jack and Sarah, who lost their mother and Jason's first wife, Mags Fitzpatrick, to a fatal asthma attack in 2006, were "doing fine" in Limerick.
"They're going to school, they're very good. I know who they are with today but I'm not going to go into that."
"I'd say their parents Margaret and Jason are smiling down, glad the kids are here, and they know the kids will be safe."
"Our prime focus going forward is the welfare of Jack and Sarah… that's what Mags and Jason would have wanted… I'm sure that's what they would have wanted."
Additional reporting by Ben Coley in North Carolina.